TOP NEWS | Sunday, 02 December 2007
PM decided alone


Lawrence Gonzi took a solitary decision to heal a long-standing rift in the Nationalist Party by publicly exonerating former John Dalli of any allegations pertaining to his resignation three years ago, after secret meetings between the prime minister and Dalli – meetings which were unknown to most senior Cabinet ministers and senior aides at the OPM...
---
Malta snubs Great Britain
The Maltese government has left Britain out in the cold on the diplomatic front in the wake of the secretive backdoor dealings it believes to have led in the last-minute shift of the vote to India in last week's election of Commonwealth Secretary General...
---
54% want change
The Nationalist Party faces an uphill struggle convincing the electorate that its time is not up. Not only does Labour now enjoy a 3% lead over the PN, but 54.3% of respondents think that the country needs a change of government...
---
OPINIONS
---
NEWS |

Sunday, 02 December 2007
Health minister favours campus condom machine
The state of the councils
Thank you but we don't trust the government, Qui-Si-Sana residents tell Arrigo
L-iStrina offers no lifeline for desperate charity
Italian preferred to other languages
All is forgiven, John…
Lija residents call on EU Ombudsman to block Blokrete's pollution
Labour presents Grand Harbour vision for 2020
The great Gozitan enforcement farce
---

A bolt from the blue
---
Don't look back in anger
It takes the experience of a former empire that created the world's most brutal dictators to shift a vote on the Commonwealth for its secretary general. Foreign Minister MICHAEL FRENDO knows there were way too many backdoor dealings to keep up with his Indian contender for the post, despite Britain's pretence of neutrality

Interview
>
---



All is forgiven, John…
Lawrence Gonzi publicly rehabilitated his former leadership rival and minister John Dalli with a token advisor's post ahead of the coming elections. Was this Gonzi's way of giving Dalli back his political legitimacy and close the chapter on the messiest affair he's faced since becoming party leader?
Matthew Vella reports >
---

ELECTORAL WATCH
Matthew Vella:
Why are my ears burning?
---
OPINIONS

John Dalli: Looking ahead
---

Evarist Bartolo:
The cost of impotence
---
---
---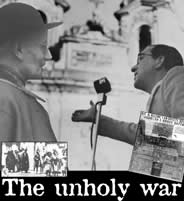 ---

---

---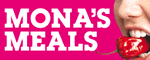 ---

Watch previous programmes
---
---

---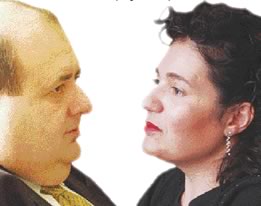 ---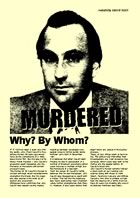 More MaltaToday special reports

---