TOP NEWS | Sunday, 18 November 2007

Marlene Mizzi slams justice commission'


"I am not exactly the government's blue-eyed-girl – for reasons everyone knows – and the fact I am married to Magistrate Mizzi may have something to do with the sudden pangs of conscience from the Commission for the Administration of Justice. Why pick on these two individuals when many other persons have appeared in front of the commission?"
---
Officer responsible for disastrous handling of protest promoted
on the Armed Forces of Malta's history for his disastrous plan to control protesting immigrants at Hal Safi three years ago has just been promoted to Lieutenant Colonel in the promotions exercise that has seen the morale of the highest ranking officers descending to unprecedented lows....
---
OPINIONS




ELECTORAL WATCH


Matthew Vella: Words don't come easy


Marlene Mizzi:


Roderick Galdes:
JG Vassallo:
---
NEWS | Sunday, 18 November 2007
Eight years and growing stronger
No intention of increasing Maltacom stake – Tecom
Ghar id-dud tragedy warning: government weighing options
Keep the cows away, says Siggiewi mayor
The jolly debate on campus
Junking junk food
Gatt confirms Cristina's muzzling
Greens propose underground system
After the Greens, Josie applies for cable television station as well
Six signatures away from Constitutional amendment?
Frendo's star rises as Musharraf's falls
---

---

Few would disagree that the people get the government they deserve.
MARIO AZZOPARDI says it's also true about television, art, literature and culture, but Karl Schembri finds he still has the rage of 40 years ago when he co-founded the Moviment Qawmien Lettarjarju...

Interview
>
---
---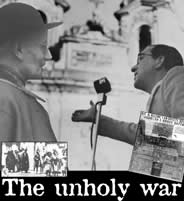 ---

---

---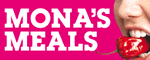 ---

Watch previous programmes
---
---

---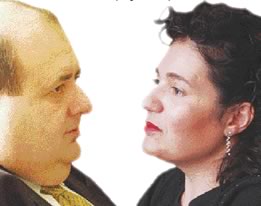 ---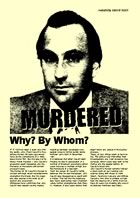 More MaltaToday special reports

---