TOP NEWS | Sunday, 11 November 2007
Sliema promenade in danger of 'caving in'


The Ghar id-Dud caves beneath SLIEMA's busy promenade in imminent danger of collapse as a report by the local council warns of 'loss of lives'..
---
All-out war at PBS
Editor speaks of 'imposed media blackout' from ministry...
---
OPINIONS
---
NEWS | Sunday, 11 November 2007
Hunters sue student for libel… over illustration
Retrial for Jean Agius as case annulled
Times journalist tells Dimas hunters want to be 'close to birds'
Hairdressers duped by bogus trainers
All the saints are marching in at Mater Dei
Robert Arrigo asks Mugliett to withdraw Sliema plans
Mario Azzopardi's call to arms: 'We need confrontational
art'
Keep cows off WWII airfield, MEPA warned
Police force turns down tattooed candidates
Immigrants, hip-hop culture and 'the way we are'
A round of applause for Happy Paws, 4,000 animals neutered!
Negative reaction to immigrants from councils, says minister
---

---

For the EU Commissioner for Fisheries and Maritime Policy, saving endangered species from extinction doesn't necessarily mean putting fishermen out of work. Joe Borg believes that it is, in fact, possible to serve both Cod and Mammon; but as he tells MaltaToday, it isn't easy...

Interview
>
---
OPINIONS
---

Evarist Bartolo: A new way of governing
---

Michael Falzon: Unfulfilled election date expectations
---
MT ELECTORAL WATCH
Bottoms up!

The first gem of the week came last Sunday on Illum, in what transpired to be a pricey dispensation of ecclesiastical indulgences for the four-legged friends of a Nationalist candidate – another ruse in which the forces of good and evil seem to find common ground just prior to an election...
---
---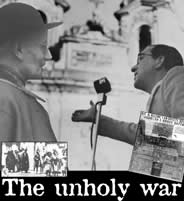 ---

---

---

Watch previous programmes
---
---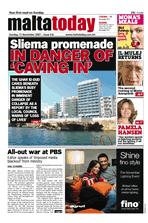 Download front page in pdf file format
---

---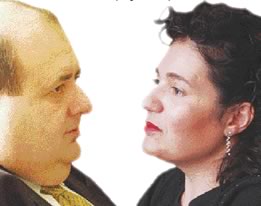 ---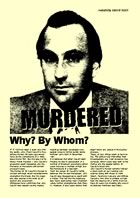 More MaltaToday special reports

---