TOP NEWS | Sunday, 16 December 2007
China wants super embassy in Pembroke
The Chinese government wants a new, extra large embassy building that would fit more than six football pitches, MaltaToday can reveal.
---
Cacopardo shoots himself in the foot

Carmel Cacopardo, the latest celebriy front-liner to embrace Alternattiva Demokratika's green cause, had represented clients as architect for a massive development that would have changed the same site where, a week ago, he flanked the Green Party to decry the destruction of agricultural land in Hal Kirkop, MaltaToday can reveal.
---
OPINIONS
---
NEWS | Sunday, 16 December 2007

Only 8% have more money to splash out this Christmas

How government ceded public foreshore to Otters

Schengen visa to demand children's fingerprints from age five
Will Malta's 17 spell good luck or bad luck to the Lisbon Treaty?


The cost of living
---

ELECTORAL WATCH
Matthew Vella:
High ideals
---
---
Rabbi David pollina:
Guess who's not coming for Christmas dinner
---
John Dalli:
The Lisbon Treaty
---


Evarist Bartolo:
Throwing away Lm20 million a year
---
---
---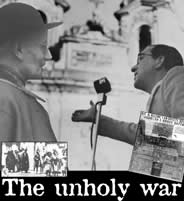 ---

---

---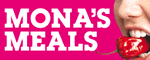 ---

Watch previous programmes
---
---

---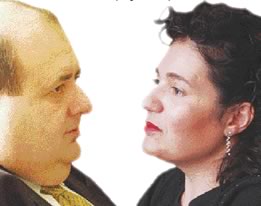 ---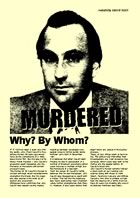 More MaltaToday special reports

---