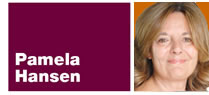 The FKNK have suddenly woken up and realised that their days are numbered and they can no longer ignore public opinion. The change happened almost overnight. Lino Farrugia, the federation's secretary, is now calling some hunters "stupid, crazy and egoistic".
Earlier this month, Mr Farrugia referred to EU's warning to Israel about imposing collective punishment against the 1.5 million Palestinians in the Gaza Strip, by reducing the territory's fuel supplies.
He opined that Malta should have got the same EU caution, rather than praise, on what he called - Malta's collective punishment against hunters. How stupid, crazy and egoistic is that?
How can anyone compare the suffering the Palestinian population of Gaza are going through to the restrictions on a hobby of the hunting population on an island enjoying a relatively good lifestyle?
I think that the more sophisticated members of the Hunting Federation should be looking for a brighter spokesman.
The sudden FKNK volte-face I referred to earlier was sparked by the recent news that a young hunter, who was cautioned by an off-duty environment inspector, went ahead and shot a Black Kite (a protected bird of prey) from the middle of a major road last week.
It is this kind of thuggery that the Government, due to EU pressure, is right in tackling. And considering that many of our problems are exacerbated by the lack of enforcement, it is encouraging to see that environment officers are making a difference.
Let's hope that the court the young man will appear in will also reflect that difference towards people who think they are above the law. More to come on our courts later.
In its last statement, FKNK issued a warning that it would revoke membership of any hunter convicted of illegal hunting.
Without membership, a hunter cannot get his hunting licence endorsed, so this is an unprecedented move by FKNK. At least, this is certainly a step in the right direction.
Meanwhile, news posted on a British environmental blog "Environmental Graffiti" on Thursday, informed us that the extremely rare Lesser Spotted Eagle, Sigmar, shot earlier this year by hunters here, has been saved but may never be able to return to the wild. The bird can feed itself and with the help of splints can stand on its own two legs, but its left talon cannot clutch. "Sigmar's story highlights the terrible indiscriminate shooting of birds in Malta and the urgent need for the EU to clamp down on it if some of our most endangered species are to be saved from extinction," said Alan Knight, International Animal Rescue's CEO.
Now for the - sometimes difficult to understand – fines imposed by the law courts.
A local man, a relapser, was fined Lm100 when he was found guilty of being in possession of a revolver and ammunition without a police licence. It was not clear in the report I read whether the gun had been used in a robbery. Whatever, even if it was not, possession of a firearm and ammunition should have attracted a much larger fine than a mere Lm100.
Guns are lethal weapons and although we do not have many cases of shootings here, one death or serious injury should be more than enough to ensure that at least the people with unlicensed firearms are made to pay substantial fines. Otherwise there is no deterrent to future unlicensed gun ownership.
In another case, a 30-year-old Tunisian national was fined Lm300 after he pleaded guilty to grievously injuring a pedestrian through negligent driving by jumping traffic lights while on red.
Now, I do understand that no one was injured in the gun case, whereas a man was seriously injured by the car. A vehicle can be as dangerous to life and limb as any gun. But the fines do seem inconsistent.
I have, however, no qualms about the driver, who jumped a red light and badly injuring a pedestrian, getting a Lm300 fine, although I would have been interested to know whether that money went towards compensating the victim and whether Lm300 was sufficient to do so.
Jumping red lights is a common occurrence here. I have even seen buses do it, so I hope for the foreigner's sake that he did not think it was an acceptable local custom. I also think that the ADT could advertise the fact that red light jumping is an unacceptable offence, which could result in seriously maiming or even killing someone.
Free labour
A couple of weeks back I wrote, midweek, about Maltese students being taken for a ride and not getting paid for an evening's work. However, It is not just local students who are being exploited. Foreign students are also prone to being cheated by unscrupulous employers.
And of course the most exploited groups are immigrants (especially illegals) and asylum seekers.
A study, released in Brussels by the European Network Against Racism (Enar) on Thursday, reports that these groups are being offered illegal jobs by Maltese employers and being paid half the normal rate given to Maltese workers.
The report also claims that in certain instances migrants are not being paid at all.
"In most cases, it was up to people working with migrants (especially people managing open centres) to chase employers to pay the migrants, while many migrants, either due to the fact that they were illegally employed, or due to fear of victimisation, often avoided taking action. Very often, the wages paid to migrants fell below the minimum salary established by law," the report says.
It was also reported that migrants are very often not given the same conditions of work as their Maltese co-workers, are made to work longer hours and are sometimes not given the necessary clothing and tools needed for the job in hand.
This report should not come as astounding news to many of us. The authorities must know about these abuses. The question is: what are they going to do about it?
Musharraf rules OK
At last Pervez Musharraf is being sanctioned for his unacceptable antics to hang on to power in Pakistan. On Thursday, the Commonwealth meeting in Kampala, Uganda, suspended Pakistan's membership after saying that President Musharraf had failed to meet a deadline to lift emergency rule and resign as army chief.
"The situation in Pakistan is a serious violation of the Commonwealth's fundamental political values. The suspension means Pakistan cannot participate in any of the councils or meetings of the Commonwealth.
"In addition, no further Commonwealth programmes will be carried out in Pakistan, although the group remains engaged with the nation, Malta's foreign minister Michael Frendo, who chaired the meeting, told CNN.
"The Commonwealth Ministerial Action Group (CMAG) agreed that notwithstanding some progress by the Pakistan government since its last meeting, the situation in Pakistan continued to represent a serious violation of the Commonwealth's fundamental values,"
This news came soon after the predicted Supreme Court ruled in favour of Musharraf on the final legal challenge to his candidacy, paving the way to his re-election.
Musharraf had sacked the previous judges who refused to play his game. He has also been making pledges, which ring rather hollow considering his actions so far.
He declared emergency rule nearly three weeks ago, suspended the Constitution, sacked the chief justice and purged the court, installing more amenable judges.
His political opponents keep getting arrested then released making campaigning for the elections a farce. "It's a complete fraud. Participating in this election would mean giving legitimacy to Musharraf's violation of the constitution," said Imran Khan, the cricketer who had charmed females worldwide with his dashing looks and later turned to politics, after his release. He also called for the reinstatement of the deposed judges.
Around 5,000 lawyers, opposition and rights activists detained in a round up of opponents have been released. But many of the judges and leading lawyers who represented the strongest challenge to President Musharraf's authority are still in prison or under house arrest.
The US, however, is sitting on the fence and is waiting for Musharaff to restore democracy before a general election on January 8, which considering his actions so far is hardly likely.
pamelapacehansen@gmail.com