TOP NEWS | Sunday, 28 October 2007
The great Caravaggio swindle


Caravaggio is the undisputed master of the chiaroscuro. But 400 years since his eventful visit to Malta, he would be shocked to see some of his greatest works obscured into oblivion – while the limelight is being shone on paintings of shady repute...
---
Spiteri, Farrugia question wisdom of Sant's tax-free overtime
Mimicking French president Nicolas Sarkozy, Alfred Sant has once again set the country's agenda by proposing that all overtime should be made tax-free...
---
Gonzi undecided whether to contest two districts
"He has not decided yet whether to contest on more than one district," sources close to the Prime Minister Lawrence Gonzi have told this newspaper about the PM's hesitation over a candidature on two districts...
---
OPINIONS
---
NEWS | Sunday, 28 October 2007
Palm tree owners on killer insect alert in Malta
New Sea Bank hotel set to rise to 10 floors
Rural towns' kids excel in Junior Lyceum exams
Did Sant steal Gonzi's Christmas budget?
MTA to develop marine park as private investors stay away
Breast screening programme under scrutiny
Government to go ahead with neutering programme
Irish police drop case against Muscat's son
SAD and lonely in Malta
Independent editor publishes wife's letter against Daphne
---

---

Siggiewi mayor Robert Musumeci says he belongs to a group of moderate politicians in the Nationalist party. Is this the sign of new life for a government that has been in power for 20 years? ...

Interview by Matthew Vella
>
---
OPINIONS
---



Evarist Bartolo: Tricking voters
---
MT ELECTORAL WATCH
Safe hands make good stew

The Prime Minister may not be so good at comebacks. He plays to great audiences, stringing slogans and inspirational platitudes together effortlessly, begetting cheer and euphoria and other essential emotions required of one's participation in the democratic system...
---
---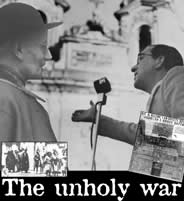 ---

---

---

11 October 2007
Guest Lawrence Zammit
Watch previous programmes
---
---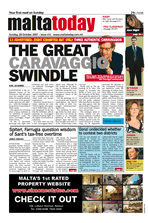 Download front page in pdf file format
---

---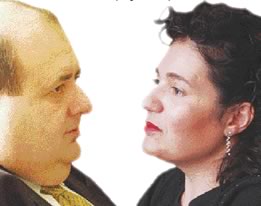 ---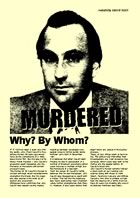 More MaltaToday special reports

---