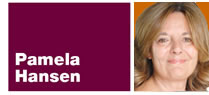 While "has-been" lager lout Gazza was being celebrated in Malta, our own Messi was being heralded as "Man of the Match" in the UK.
What does that say about some of us?
Our national team might not make news, but Coventry City striker, Michael Mifsud known as "The Messi of Malta" certainly does.
Sunday's Man of the Match in the UK, "Michael Mifsud has what defenders hate – raw, blistering pace. If he gets behind you, you're not getting back to him. He's making a real name for himself", wrote Evan Fanning in the London Independent on Monday.
Coventry's assistant manager, Tim Flowers deservedly paid tribute to Mifsud, who has been making his mark since his two goals at Old Trafford in September knocked Manchester United out of the Carling Cup.
"Mifsud's two goals on Saturday lifted an otherwise drab affair… Michael Doyle's pass found Mifsud's clever diagonal run and the striker finished brilliantly", wrote Fanning.
Gazza on the other hand only joined in the match between England and Italy in Malta for the last 30 minutes of the game and hardly touched the ball before Italy concluded the match with a 5-1 win.
The former England footballer, Paul Gascoigne, arrived here last week, but had problems leaving the island to get back to the UK on Sunday.
A tired and emotional Gazza (another term for drunk) was not allowed to board an Air Malta flight in his state.
Airlines have had problems with lager louts creating a nuisance to other travellers at best and getting violent with the crew at worst, when refused further drink on flights.
They are rightly cautious about carrying sozzled passengers and Gazza has a reputation for lashing out, as is well recorded by the British tabloid press.
Not known for his witty repartee, he was reported telling a fan "you'll be silly to fly with Air Malta", in the UK's Daily Mail, yesterday.
On the contrary, this incident has increased Air Malta's reputation as one of the safest airlines to travel with. Who wants a fellow traveller being sick all over you, or worse putting the flight at risk through aggressive behaviour?
Democracy and dictatorship
It is very worrying that powerful dictators are defending their dubious stance citing democracy. In the guise of the war on terror, in President Pervez Musharraf's case - he has imposed martial law in Pakistan and sacked the judiciary - and in Venezuela, President Hugo Chavez stands a good chance of reforming the Constitution enabling him to stand for president for an unlimited number of years.
Having given the grass roots in Venezuela a voice, he is now promising them more power, by ensuring he stays in power as long as he likes. A contradiction if ever I have heard one.
"I will protect you as long as you support me", is the message. So "God help anyone opposing", is how I read it.
This is the problem with dictators. They start off being really good for their country and helping the ordinary working people, usually neglected by previous leaderships.
But power quickly goes to their heads and they will do anything to hang on to it.
The difference between the two dictators is their relationship with America.
Pakistan is seen as an American ally in the war on terror and has received more than $10 billion in aid since 9/11, although things are not so rosy at the moment. Yet, the US's behaviour towards Chavez has always been distinctly antagonistic.
On Saturday, Musharraf declared marshal law saying he was acting to curb extremism. Yet, according to David Rohde writing in The International Herald Tribune on Monday, Pakistani analysts questioned Musharraf's contention that emergency rule would help him fight terrorism saying that the vast majority of militant groups are based in Pakistan's remote tribal areas, where federal judges have limited jurisdiction and journalists are barred from travelling.
"He was already free to do whatever he wanted to do in the tribal areas," said Rasul Baksh Rais, a leading Pakistani political scientist.
Also worried that the Supreme Court might not have ruled in his favour, Musharraf sacked the judiciary.
Chief justice Iftikhar Chaudhry was sacked after he and eight other judges refused to endorse the order, declaring it unconstitutional. He said the constitution had been "ripped to shreds" by Musharraf. The latter swiftly replaced him and the Supreme Court was surrounded by troops.
The Court gates were locked and thousands of lawyers protesting in Lahore on Monday were beaten with clubs with many arrested by the police, who also used tear gas. Lawyers in other cities were also rounded up.
According to one lawyer who emailed the BBC "the people who are being put behind bars are lawyers and human rights activists.
Meanwhile President Bush was quoted in the International Herald tribune as saying "All we can do is continue to work with the president (Musharraf)," adding that Musharraf should relinquish his army post and hold elections as soon as possible.
Although Condoleezza Rice's lobbying him not to declare a state of emergency on October 31 was unsuccessfully, it seems that owing to additional pressure from outside, besides America – the Netherlands became the first country to suspend aid, and the EU said its members were considering possible further steps – and in Pakistan, Musharraf will relinquish his uniform. But it might be too late now.
Musharraf has shown that ultimately his sole objective is to remain in power. Besides, his latest antics must cause concern re the election, which he now says will be held in January.