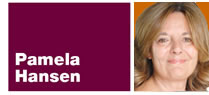 Are young people being exploited? Several mothers have contacted me, separately, to complain about the way some employers are treating students. Apparently, some employers are using young people, desperate to earn some money, as free labour under the guise of probation.
What happens is this: young people respond to an advert asking for catering staff. They are called and told they would be on probation while being trained, but apparently the employer can, after a shift, not pay the young person, claiming they were not good at the job.
Employment in Malta should always involve an employment contract, whether tacit or implicit, whereby the employee agrees to perform specified work for an employer in return for agreed wages or other compensation.
There is no absolute need for this contract to be written down, but the employer is legally bound to detail the employment terms.
Now of course, employers are entitled to a probationary period so they can gauge an employee's performance. Although much should have been noted at the interview stage, one does have to assess the employee on the job.
However, an employer cannot expect a student to know what to do without direction. An employer is also expected to let an employee know if they are not performing as expected and they are entitled to a wage for the hours spent on the premises working.
It is grossly unfair and exploitative to make use of a young person clearing tables and other odd jobs from 8pm – 1am and then not pay them.
In one incident I heard about, a young man was told he would be on probation, while he was being trained and that he would be paid Lm1.75 an hour to start with and if he proved himself capable to do the job he would get Lm2.50 an hour.
A trial period, or probation period is usually agreed upon at the beginning of the employment. The length of the trial period is normally six months, unless otherwise agreed by both parties for a shorter probation period.
The young man was not told that his first day proved not to be satisfactory. He was just told that the employer would get back in touch if he were needed.
According to our labour laws, the employer should be pro-active in counselling the employee on his/her shortcomings. Specific instructions should be provided on achieving the desired standard and the employer should provide its assistance. These are important elements in demonstrating the employee has been given a reasonable opportunity to meet the employer's standards of conduct and performance.
None of these procedures had been followed.
After not hearing from the employer for the next few days and phoning to find out what was happening, he was told that he was no good.
When the student asked for payment for the five hours he had worked, the employer refused point blank.
I strongly suspect that besides refusing to pay, the employer did not keep documentation of the employee's progress, during the probation period, in relation to the agreed-upon criteria, which is a requirement.
Now, it could well be that an employee on probation does not fit the bill for one reason or another. But, it does not take five hours, 8pm to 1am, to realise that. And the employer still should have communicated with the employee if he was not happy with his output, or attitude, or whatever.
This particular employer even admitted that he refused to pay the student to a Labour Office official.
However, there is such a bureaucratic procedure to put things right that exploitative employers are getting away with it.
To pursue a claim for payment the student would have to take time off from his/her studies to go to the Employment and Training Corporation in Hal Far and sign an affidavit, then take the papers to the Labour Office and then be required to go to court to give evidence.
Obviously, most would find the whole process not worth the hassle for a few liri. But meanwhile unscrupulous employers are getting their tables cleared and cleaned and other odd jobs done for free.
According to information I found on the web:
Legally, the impact of the probation period amounts to one thing only – a reduced standard of just cause for summary dismissal. It allows the employer, temporarily, to take advantage of a much more forgiving just cause threshold when deciding to summarily dismiss an employee.
However, employers should be mindful that the legal onus is still on them to justify the summary dismissal of a probationary employee (just as it is in the case of a regular employee).
But the way things stand, because young people are desperate to earn some money and work experience, they are being taken for a ride.
Parents should also be mindful that adolescents between 16 years of age and their 18th birthday need a permit from the Education Department to work, including during the three summer holiday months. They also cannot work between 10pm on any one day and 6am of the following day.
pamelapacehansen@gmail.com