| | |
| --- | --- |
| Mona's Meals | Sunday, 04 October 2009 | |
I've been reading The Devil in the Kitchen, Marco Pierre White's autobiography. Or rather, if I want to milk a metaphor, I devoured it whole. It kicked off with a little bitty tear for his mum's death, running down the face of self-flagellation personal history, and I thought it would bore me. Yet I held on for another couple of chapters, and the chop chop chop telling of the personal journey from kitchen to kitchen had me clinging to it, tensely and tautly, as if I were the one on the passe handing out the food in a three-star kitchen.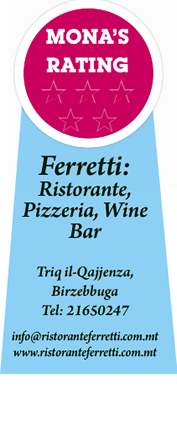 Marco's rise to Michelin three-star glory is the stuff of blood (only a little of it from animals), sweat and tears (usually other people's). The man ran his kitchens like a military operation, had the kind of crazy passion for cooking which would give a five-gram a day habit a run for its money, and produced food which, like waking-up moments, hung somewhere in between reality and dreams. The attention to detail he applied to his work had never been seen in England which is why, until this day, he is still the youngest chef to ever acquire the maximum accolade from Michelin.
I loved it when he recounted how he threw ripe cheeses at the wall and left them there for a full evening of service so that the brigade would be reminded that if punters paid big money for a cheese platter, they were right to expect a certain presentation. I can picture Gordon Ramsay, who worked for him, having to slave away with slit chef's whites because he had complained of the heat: Marco gave the clothing some tailor-made air-conditioning with a knife. Most of all, I adored how he brought kitchens to life and how he recognised early on that the kitchen was a refuge for a real chef who can deal with a 20-kilo carcass much more effectively than he can deal with human beings; hell being other people.
Having worked in several kitchens, I am now in a position to advise many youngsters who have the burning ambition to do a Marco Pierre White to think it over. And over and over. Kitchens suck the life out of you. There is, in fact, no life but the one within that space. I used to love it. I still miss being absorbed in that panic where it's just you and the plate. Until you get to a certain position, you have to be able to take the flak, to suffer literal and metaphorical beatings, to spend 10 minutes crying in the walk-in fridge then walk out of it as if nothing had happened because the most important thing in there is not you: it's the punter; it's the food. The saying 'if you can't take the heat…' has great significance.
Most Maltese chefs would do well to read MPW's autobiography. Maybe they'd learn something. Actually scratch that: make it all Maltese chefs. As well as Sicilian, Bulgarian, Turkish, British, Italian and Romanian chefs working in Malta. The ones who aspire for a Michelin star will read The Devil in the Kitchen and realise they'll never get it. The ones that don't may, at some point, hang their head in shame and save us all the trouble of sacrificing our intestines for their 'art'.
10 people recommended Ferretti to me. Actually, make that 'told me about'. Judging by our experience of this place, I think most of them were either trying to kill me, kid me, or kidding themselves that this place is really something. My assumption is that because it is in Birzebbuga - and Birzebbuga has for many years been bereft of a restaurant worth talking about - this place made it to an exalted spot by proxy.
Ferretti's is housed in the Ferretti Battery which, as children, we used to peer into from its metal security bars, wondering how we could one day live within its fabulous stones. Its moat brought the Famous Five and the Secret Seven home to us. Regardless – or maybe because – of the fact that it was a wreck, we adored it. Later, the police discovered that someone had taken its abandonment as an opportunity and was growing grass (that's marijuana, not the stuff to play football on).
Years later, someone obviously bought the place and amidst much controversy, (including protests from the Birzebbuga local council), converted it into a restaurant. The conversion is wonderful: loads of white metal, respect towards the stonework, and a great layout. It's huge. Go at night so that you do not notice the horror which the Freeport brought to the previously quiet little village of Birzebbuga (not 'Birzebbugia' as some idiot emblazoning signs over the island, as well as whoever programmed Ferretti's receipts, thinks) - you will think that the twinkling lights are 'just lovely', rather than an industrial visual mess, and that a few metres away there is a huge quantity of fish farm cages and Malta's first fish farm, placed – where else – in the historical St Lucian's Tower.
The 'just lovely' quote is attributed to the Australian Food Writer. She and her husband the Social Networking Expert were over from Australia. The SNE had just flown in on Emirates and came straight to meet us for dinner, not even grabbing a couple of hours' sleep in the meantime. It took five minutes of lobby time for anybody to notice us, and when they did, they could not find our booking for four. They found it for two. So they placed us at the very far side of the outside space.
"Can we have a nicer table please, maybe with a view?" I pleaded, "this man has flown in from Australia." "Everybody has to come from somewhere," the manager replied. We all stood there like lemmings wondering if we had heard wrong. No, we had not.
The menu was so huge nobody could figure out what to choose. "Jeez: that's a hell of a lot of pizzas," the AFW exclaimed, obviously not used to our try-to-please-everybody-and-please-nobody restaurant culture. For specials, they had tuna and another fish. "The tuna is to the blood," the waiter, nice but misguided, told us. "To the blood?" the SNE asked, thinking this was something we said on this side of the hemisphere. "I think he meant 'not well done'," I mumbled, cringing behind the menu.
10 minutes later and we somehow managed to order, following the arrival of two Camparis, one with tonic the other with soda. They both tasted exactly the same and had not a single gas bubble in them. Another 15 minutes and the starters made it to the table, at which point we had had enough time to realise that the staff were, at least in the case of those assigned to our area, all young, smart, and absolutely uneducated not just in service but in actual eating out. There is every possibility that they have never been in a real restaurant in all of their 17 years of life.
I could go on about the service - we have enough stories between the four of us - but I will not. Instead, I will squeeze it down to service in direct relation to food, otherwise, I shall need a newspaper, not a couple of pages. Having forced ourselves to eat as much as we could, we still sent practically every single piled dish back. Yet nobody asked if there was anything wrong with the food.
The ravioli, mine filled with shellfish, the AFW's filled with salmon, had dough as chewy as rubber and flavour not even a notch up from it. Both came in a thin broth-like red sauce which tasted of absolutely nothing. Mine was, if you don't mind, meant to be a lobster sauce. Hah. The SNE's gnocchi with pesto must have come out of a packet. At least I hope it did: certainly no real chef would want to be associated with the end result. The Writer's parmigiana alle melanzane was so mushy it had self-destructed and was sour to boot, as if it had been there for more days than it could take and then, as a desperate kiss of life, someone blasted it in the oven.
The staff were, at this point, returning over and over for different things. The 'to the blood' tuna which the SNE had ordered was 'off'. He had to start checking the humungous menu again, and finally settled, quite desperately, for a ribeye. 10 minutes later, TW discovered that the veal T-bone was also 'off' but they had a 'Fiorentina'. In my infinite stupidity, I trembled to suggest that a Fiorentina is also a T-bone, albeit, possibly, from a different location.
This one must have come from a few weeks in the Ethiopian desert, after having feasted on nomads. The staff had advised TW that it was big, but of course, so much time had passed that he had given up on actually ordering a mains which would not be off the menu or off in flavour. This one turned out to be a kilo. Not only had they cut it into slices (please don't keep asking "are you serious?" - I am) but they had given it the grilling of its life, and instead of his requested medium-rare, TW ended up with a truck tyre. He could not cut through it. We all tried but we couldn't either.
We took the leftovers – that is, all of the Fiorentina – home to the cat and watched aghast as, equipped with very sharp pointed molars, he struggled to push it in and out of his teeth. Only the Rotty managed to gulp it down. Have you ever seen the teeth on a Rottweiler? Incidentally, this cow came with little cocktails glasses of salt, pepper and in one case, shredded gardiniera on the side. We were beyond laughing at this point, although we tried. "They crucified that," the SNE told TW. "I think you'd call that a burnt offering," the AFW quipped. The purchasing in this restaurant is a joke, but even if the food was coming straight from an organic field or had spent its entire life drinking beer and being massaged with fragrant oils, the chef would still manage to make it taste and feel like a boulder.
The winner of the Disaster of the Night Award – and I have my companions' permission to issue it – has to be my 'salt crust fish'. When it was cooked, the waitress brought all 20cm of it over to me, whole, and asked me whether they would clean it for me. I thought I had gone beyond being aghast in local restaurants, but this really had me. "Is that my fish?" I asked, nodding at the baby sitting there desolately under a few flakes of sea salt masquerading as a crust. "Yes!" the waitress said, obviously not understanding why she had a table of nincompoops who kept asking stupid questions, "It's a portion for one." Obviously, when the fish was 'cleaned' and I had made it past all the bits with large bones in them, I ate a total of three small, perfectly ladylike mouthfuls. That was my main course. I bet the rest of the table this joke would cost me at least €15. If I had picked the dead fish floating in the moat and cooked it on a lighter I would have had got more satisfaction.
As it was, I should not have worried. The fish cost €16. I discovered this when we had all given up on getting a bill at the table and went out to pay it at the cash, having eschewed desserts (which sat in the fridge next to the cans of instant 'cream' and were equally terribly pronounced by waitresses, who never seemed to have eaten anything that didn't come out of a packet or freezer) but still having endured an Averna devoid of ice or the offer of it. The coffee was good, but as the SNE said, if we had just wanted a coffee we could have gone to a café.
I also discovered that TW's Fiorentina, which was now safely tucked away in a take-away box, waiting for Mrs Mia Wallace and Ganni to hone their teeth on, had cost me €50. I looked at the bill, paid the excruciating €170, left not a single cent in tips, and wobbled outside on the verge of a fainting fit. In a very uncharacteristic display of rudeness I told our guests about the price of the steak. "But that's 80 Australian Dollars. You could have bought a cow with that," the AFW told me, mouth open and eyes wide enough to compete with the lights opposite.
Bad memories can only be laughed at days or even months later. In the meantime, to assuage this horror, we promised to take them to Tal-Familja, where we have never, ever been let down, fleeced, poisoned or embarrassed. The AFW will post all the pictures she took on the night at Ferretti on her 10,000 reader-a-day website and, I'm hoping, put it all down to experience, consequently forgiving me.
---
Any comments?
If you wish your comments to be published in our Letters pages please click button below.
Please write a contact number and a postal address where you may be contacted.