| | |
| --- | --- |
| Claudine Cassar | Sunday, 04 October 2009 | |
It was a fun week for those of us who like to follow the local political scene. The first tectonic shift erupted when Jason Micallef announced his resignation as general secretary of the Labour Party, news which seems to indicate that change is afoot at Mile End HQ.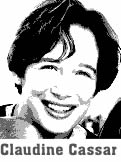 However, this development was totally eclipsed by the announcement that Marisa Micallef has accepted to take on the position of spokesperson for Joseph Muscat. Here we have someone who has been aligned with the Nationalists for many years, both as the politically appointed chairman of the Housing Authority and as a regular columnist in a local newspaper, changing sides in an extremely public manner.
As part of her new incarnation, Ms Micallef proceeded to treat us all to an Aesop-inspired fable in The Times, complete with princes, kings and unhappy subjects. The style of the letter left something to be desired, however the message was loud and clear. According to her, Lawrence Gonzi has lost touch with his social conscience and has become blinded by power, which has corrupted him.
"The trouble was the king and the few blues who really ran the kingdom and took all the profits had got so used to this state of affairs and thought it was theirs by divine right."
The general secretary of the PN decided to add some spice to the kawlata, by informing all who would listen that we should not read too much into the defection of Marisa Micallef to the Labour Party. According to him, it was not a sign that all is not well in PN-land. No, Marisa Micallef is now working for the Labour Party because she needed pocket money.
"I understand she was unhappy the government was not able to provide her with a job, but the government is not an à la carte restaurant or simply contributing to 'pocket money'."
Oh dear. I suppose that it was not Mr Borg Olivier's intention, but ultimately the main result of this unfortunate remark is a reinforcement of the perception that the PN is totally blind to the disgruntlement that is currently rife in the population. Much as PBO does not want to acknowledge it, this defection is not good news for the party in government. It is yet another sign that people are fed up, and the cacophony of complaints is becoming deafening.
We can only assume that Mr Borg Olivier has opted to insert ear-plugs in order to remain blissfully unaware of the hullaballoo. That is the only way he can possibly believe that the current situation is not a problem for his party, and the only justification for a man in his position to inform everyone that according to him, a salary of €40,000 is just "pocket money".
In the current economic and political climate, such a statement is simply extraordinary.
Excessive generosity
This week, the Prime Minister visited University and reiterated his electoral pledge not to remove stipends. As a past student who received a stipend, I have to agree that getting a monthly allowance is an excellent benefit for students. It also reduces the pressure on parents, who no longer have to fork out money for books, transport and entertainment.
However there is no way that we can ignore the fact that the way the stipends system is currently administered is not socially just. We presently have a government that is squeezing the people at the bottom of the social scale, while helping those who do not really require it.
How does it make sense to reduce benefits for single mothers, while giving a monthly stipend to students who come from an upper-middle-class background? How can one justify the fact that over the last few years very little money has been made available to expand social work services for children and families that may be suffering from or at risk of abuse, while subsidising the purchase of cars by students from well-off families?
What kind of social conscience can we claim to have when public spending is cut for the most vulnerable members of our society, while remaining unchanged for the ones who do not need help?
It's good to encourage our young people to continue their studies. It also makes a lot of sense to give financial assistance to those youngsters coming from disadvantaged backgrounds. However, the time has come to reassess the validity of this one-size-fits-all approach. The children of millionaires receive the same amount of money as the children of paupers. How does this make sense?
As a mother of three kids, who I hope will one day aspire to a tertiary education, I agree that investing in education is vital for the future. However it does not necessary follow that giving all students a stipend is the best investment possible. When one has limited resources, it is essential to administer them wisely. The reality is that millions of euros are currently funnelled into the stipend system, and not much is left for the University itself.
Stories abound of departments at University whose budgets have been slashed, while at the same time having to cope with an ever-increasing influx of students. If things go on like this, the quality of local degrees is bound to suffer.
This hardly qualifies as an investment in education, does it?
---
Any comments?
If you wish your comments to be published in our Letters pages please click button below.
Please write a contact number and a postal address where you may be contacted.