| | |
| --- | --- |
| News | Sunday, 13 September 2009 | |
Shadow environment minister Leo Brincat has called on the Maltese government to be among the first countries to encourage the European Union to introduce carbon footprint labeling on all products.
A carbon label, which shows the life cycle carbon footprint embodied in a product in bringing it to the shelf, was introduced in the UK back in March 2007 by the Carbon Trust. Examples of products which already feature this carbon footprint label include Walkers Crisps and a shampoo product produced by Boots.
Walkers Crisps have been actively promoting Carbon Footprinting since their pilot programme, illustrating the advantage to companies with their saving of 4,800 tonnes of CO2 and £400,000 since their project was certified by the Carbon Trust.
Brincat said the system enabled the measuring of greenhouse gas emissions on every product's lifetime. "This should be an important component of eco labels that will eventually be place on every product."
The Labour MP added that the EU's heads of government had met in the last environment council back in December, to ask the European Commission to study the introduction of carbon footprint labelling.
---
Any comments?
If you wish your comments to be published in our Letters pages please click button below.
Please write a contact number and a postal address where you may be contacted.
---


All the interviews from Reporter on MaltaToday's YouTube channel.
---
EDITORIAL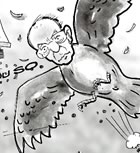 Making the same mistake twice
---
INTERVIEW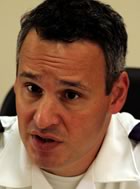 Between a rock and a hard place