| | |
| --- | --- |
| Evarist Bartolo | Sunday, 13 September 2009 | |
No amount of libel suits by the European Institute of Education (EIE) is going to stop me from exposing academic fraud in Malta. It is my duty to tell students to check well before paying thousands of euros to an institution that promises them academic and vocational qualifications, and ends up giving them a certificate worth very little.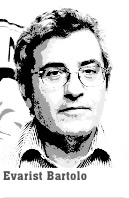 For example: the EIE has already taken a number of people for a ride when two years ago it made them pay for a course it said would lead to an MBA. After celebrating their graduation, some of these students found out that they did not have a postgraduate degree at all, because the awarding institution, the European University, is not a university at all. It is not even included in the World Higher Education Database of accredited universities around the world compiled by the International Association of Universities (UNESCO).
I have a document, signed by the Malta Qualification Recognition Information Centre (MQRIC) in October 2007, that classified the European University as "a prestigious higher education institution". I have now been informed by MQRIC that this is no longer the case: "that (it) has stopped (calling it a highly prestigious institution) now following a comparability study which MQRIC undertook earlier this year."
The MQRIC confirms that according to the official information from its counterparts in Switzerland and for "mutual recognition" purposes, the "European University, Switzerland" is neither a recognised institution by the Swiss Canton where it is situated, nor is it accredited by the Centre of Accreditation and Quality Assurance of the Swiss Universities.
In a Comparability Exercise which the MQRIC undertook in June 2009, the Masters degree in Business Administration (MBA) awarded by the European University registered in Switzerland, was assessed as a programme of studies that meets some, and not the full, standards and criteria which typically describe the 'second cycle qualification' of the Qualifications Framework of the European Higher Education Area and the Malta Qualifications Framework (MQF); and therefore can only be given a partial referencing to Level 7 of the European Qualifications Framework.
So the students paying EIE for their MBA degree from the European University, and who were allegedly promised a full degree, ended up getting one-third of a degree.
I believe that MQRIC should check the academic credentials of fake universities like the European University, and desist from giving any credibility, through full or partial recognition of such an organization. Otherwise public confidence in MQRIC is bound to be shaken.
Up until Thursday of this week, EIE named the University of Wales, as amongst the "prestigious universities it worked with", using their logo alongside theirs. I checked with the University of Wales directly, and this is what Mr Stuart Evans from the UoW's validation office told me: "I can confirm that the University does not validate any programmes to be delivered by EIE. However, I can confirm that the University of Wales has validated several programmes to be delivered and assessed online by Resource Development International (RDI) Coventry, founded 19 years ago, and is the world's largest independent provider of UK university distance learning qualifications. EIE act as an agent for RDI and are involved in the promotion of the validated programmes at RDI. EIE are not involved in the delivery or assessment of University of Wales programmes. EIE have not been authorised to use the University's logo on its homepage and will be asked to remove the reference as a matter of priority."
In fact, last Thursday the logo of the University of Wales disappeared from the EIE website. Obviously the EIE did not have the decency to explain this vanishing act.
MQRIC should also investigate properly the courses offered through EIE by an organization based in Tbilisi, Georgia. On the EIE website, this organization is referred to as Metheki Public University, brought to Malta by EIE along with its rector, a professor Dr Manana Kirtbaia. She calls herself a professor because she was made "Honorary Professor of the International University, Vienna" – another fake university (listed in the USA Council on Higher Education Accreditation's list of non-accredited universities) whose rector flaunts his own fake professorship from a fake university, and participates in the bogus 'Club of the Vice Chancellors of Europe'. Surely not someone to be trusted.
In March 2009, the MQRIC confirmed that another university, the ShPS Tbilisi Saero Universiteti "Metekhi" is an institution recognised by the Georgian authority as having the power to award its own degrees/diplomas and so its degrees/diplomas are also recognised. Thus on conferment of the above mentioned degree, your qualification will also be recognised.
But the courses promoted by EIE are those offered by Metheki Public University – and not by ShPS Tbilisi Saero Universiteti "Metekhi" – as MQRIC are saying. I do not believe the naïve interpretation of those who say that the confusion in names is just a human error on the part of the EIE: the "Metheki University, Tbilisi, Georgia" was wrongly quoted by the local agents as ShPS Tbilisi Saero Universiteti "Metekhi", which is now a recognized institution by the Georgian authorities."
EIE are however promoting the courses of Metheki Public University. But in full-page adverts appearing this week, they referred to this so called university as Tbilisi National University 'Metheki", which wonder of wonders is listed in the list of universities recognised by the Malta Government Scholarships Undergraduate Scheme, and where tudents can get a scholarship if they follow a "BA Business Administration offered by Tbilisis National University Metekhi, Georgia represented locally by EIE.
It is shameful that Malta's educational authorities and minister are allowing academic fraud to spread amongst us, either by not taking appropriate action or worse still, by protecting those who are cheating our students and giving a bad name to a number of serious private educational centres which provide our young people with much needed educational opportunities.
The PN has set up an issue group to propose ideas on how to improve our higher education. And the person who runs EIE is in this PN core group.
In two weeks' time, parliament meets again. The Minister of Education had promised that before the summer recess we would debate and pass a Higher Education Act to regulate this sector. This promise was not kept. I hope that the Minister of Education wakes up from her complacent slumber and brings this Higher Education bill to parliament as soon as possible. I will be insisting that our new Higher Education Act should take steps to disqualify those institutions that cheat their students and that we should have effective regulation and quality assurance to stop academic fraud from spreading in Malta.
We should also provide public information about fake and unaccredited universities that make students pay large amounts of money for so-called diplomas and degrees not worth the paper they are written on.
---
Any comments?
If you wish your comments to be published in our Letters pages please click button below.
Please write a contact number and a postal address where you may be contacted.
---


All the interviews from Reporter on MaltaToday's YouTube channel.
---
EDITORIAL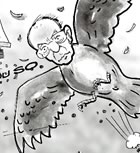 Making the same mistake twice
---
INTERVIEW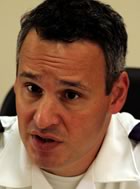 Between a rock and a hard place