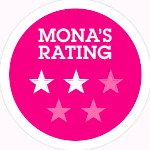 As far as most people are concerned, chefs on television are the ones we get funnelled down the tube, dumbing down the art of cookery for our delectation: a slurp here with a side order of pukka there from the fat-tongued, newly-double-chinned Jamie Oliver; a lick of the spoon and a faked orgasm "uhm aah aah" from Nigella; or ridiculous and totally unattractive concoctions from dirty-bearded Anthony Worral Thompson whose attempts at a fly-on-the-wall series fell flatter than a soufflé in a slammed oven.
I get my TV fixes in other ways, sometimes through Chef's lurving, dirty-singing ways in South Park, but mostly in Artie Bucco's inimitable restaurateur style on The Sopranos. Last week, The Writer and I were stuck to the small screen sub-plot as Artie wondered what on earth was wrong with his Nuovo Vesuvio: why had people stopped coming, why was he doing badly, and why was Da Giovanni pulling all his punters?
For Artie Bucco's wife Charmaine, and the millions of viewers, the reason is as clear as consommé: Artie spends too much time on the floor talking to the diners. He interrupts loving couples with inane chatter and bulldozer quantities of fake bonhomie, and while the mob is tucking into its regular doses of spaghetti he hovers around the table, picking up more insider information than he does tips. They hate him for it but feel obliged to return anyway.
The more he does this, the worse the financial situation becomes. It takes Tony Soprano, the overweight bullish don given to bouts of murder, philosophy and high level psychobabble, to put him in his place: Bucco should stop walking the floor and get back to the kitchen.
Artie does this in true Sopranos style, by shooting the family bunny running around his own garden, chopping and cooking it with one hand; his other hand has been scalded in boiling tomato sauce in an act of revenge by another mafioso. The ensuing dish is a treat; or so the 80-year old "twofers" (two for the price of one) think as they shuffle into the Nuovo on their aluminium walkers.
Which brings me, whether I like it or not, to Grabiel in Marsascala. The Funs of Mona's Meals Facebook group was inundated with comments last week about Karmenu (the owner)'s, ah, shall we call it, "inimitable" style. Not one single response said that they enjoyed his "sitting at the table and drinking our wine", "stealing our chips from the plate", "interrupting our dinner" or "gossiping about other diners' financial situation and how much they tipped".
That should be enough. Really. But it wasn't. One person said that he called one of her guests names when he said that the prawns didn't taste fresh and gave her a lowdown on her family's background. The lowdown was as rock-bottom as you can get. In fact, even in a newspaper as liberal as this one, I can't repeat what he called her mother, although Freud's theory of toilet training came into it.
In other words, they said everything that should have put The Writer, My Book Publisher and the Book Marketeer off shuttling ourselves to Marsaskala for a sample of all this. But I'm curious, and my companions are gullible.
So how come Grabiel was packed when I tried to book?
There were the regular early-arrivals: an extended local family who have probably been going there for years. Later on, the obligatory 12-cover of men-on-a-night-out turned up. There was us. The rest of the punters were foreign, some hosted by Maltese in a let's-go-to-a-typical-local-fish-restaurant attempt but most steered by outdated guide-books and possibly, hotel concierges.
The menu is tired, and so, apparently, is Karmenu. He reeled off the 'specials' so fast and with such a dire lack of enthusiasm that hardly any of them registered. Practically the same every day for the past 10 years, they are special no more.
It takes a lot to shock me, but here I had jolts to the brain. The wines suffer from exorbitant mark-ups, the kind that would send The Doc into cardiac arrest. Meridiana's Bel sells for Lm9.50 and we had to settle for a Cusumano Nero d'Avola from 2006 at Lm7.50.
For some odd reason, Karmenu has never taken exaggerated liberalisms with me, although he did once tell me that a very famous person sitting next to us hadn't settled her bill in months. Maybe I have a forbidding face, or the Botox is wearing off and I'm frowning again, but I apparently don't attract table-gossip. For this reason, I have always forgiven him everything that everybody else says about him.
Tonight I couldn't, and the reason is the food. Previously, visits had elicited a decent quality of fresh fish at reasonable prices. The starters now, listed in a horrid laminated menu, are retailing at an average Lm3.50. The mains drag the Lm8 – Lm9 mark. For that, I expect wonders, rather than to wonder why I'd come here at all.
My "misto" managed to kill some super-baby calamaretti without giving them a reason for dying; offered up fried whitebait so dry and tasteless they could have been sunbathing since 1986; and the octopus, supposedly in wine, was tasteless and tough. I was handed a bowl of tartare sauce to dip them into which must have been mauled by the teaspoons of 10 other diners.
TW's crepes with seafood was, if this is possible, even worse. It looked like a béchamel-clad soup of frozen mussels and tired shrimps, shrouded shamefacedly in pastry and tasting of exhaustion. MBP's spaghetti rizzi looked like a lump and was too everything: cooked, sauced, sad. TBM's aljotta was "not a patch on her mother's".
I swore at the seafood, rather than by it. Our portions of barracuda were dry, over-steamed and chewy. The BM's meagre, a fish I told her would be silky and flaky and whiter than a shade of pale, ditto. TW's steak was topped with cheese. I have no idea why he chose that either, but at least, the meat tasted of something.
On the side we had three permutations of potato: uncrispy roasts, packet chips and the 1980's throwbacks which even Marc Bolan would refuse – croquettes. I've had better (and cheaper) broccoli in canteens.
Grabiel somehow redeemed itself slightly through its desserts which were homely. At least, MBP's tiramisu, a huge slab of sponge, cream and cocoa powder, was. My crème caramel had deep flavours of molten sugar lending a slightly bitter edge to the cooked cream. TW dismissed his bannoffee as 'hopeless'. He looked desperately for the bananas and found none, was saddened at the hardness of the attempt at "toffee" and showed me the crumbling base of crushed digestives which sorely needed more butter to keep it together.
The staff seems to have come straight out of secondary school, unleashed on the diners in such a way that one of the cooks had to give impromptu lessons on what a "sweetener" was and which side to serve ("don't cross the customer"). The girls were friendlier and smarter than the boys who seemed to have woken up and found themselves here in Tardis-style.
On our way out, Karmenu was bidding farewell to his paying guests in the style that everybody has apparently grown accustomed to. He expressed his gratitude to a very large group of foreigners by blaspheming at them while grinning. They walked away with puzzled looks but their expressions wondered if they really should have been worried about what he was saying in a language they didn't understand. The Maltese who had taken them there though, were left in no doubt.
Sometimes, the reality of a situation just doesn't hit some people even if it comes in the form of an axe flying at their faces. In moments like this, a good dose of Tony Soprano wisdom would just be the kind of reality check needed.
---
Droplets
Nowadays when I am trying to decide where to eat out, the wine list of the restaurant has become a foremost priority. Please don't think I behave like those pre-Glasnost Moskovite transients who ordered a bowl of soup to accompany their bottle of vodka in to get through the harsh winter. Some restaurants have an extensive and interesting wine list, and, what's more, they stock what they advertise. Others sadly seem like they have not bothered at all.
A good wine list gives the impression of professionalism and it is so nice to return to such places and order that same bottle which made the last occasion so enjoyable. It does not have to be a grand cru or anything very fancy or expensive. I am sure that a lot has got to do with the whole atmosphere, including of course the dinner partner!
Nostalgia for such culinary events is definitely reinforced by wine, and for me, this is a most important ingredient. No meal is complete without wine, and I would venture to say that a pleasant wine can create that unique experience and elevate the standard of an otherwise average meal. Somehow, if a particular wine is not available, no substitute will taste as good.
So please, all ye restaurants out there, whether your wine lists are limited or comprehensive, keep true to your menus, stock up and keep us return customers happy.
The Doc