| | |
| --- | --- |
| Film Review | Sunday, 28 February 2010 | |
It's heartening to actually see a monster in a horror film these days. While David Fincher's 1995 psychological chiller 'Se7en' was an excellent film in its own right, it spawned a new generation of Hollywood horror that degenerated into 'Saw' and its countless sequels. Perhaps our blog-savvy, reality show obsessed culture feeds on more introspective, supposedly psychological and voyeristic takes on the genre, but the Saw franchise has exhausted itself, and its many knock offs make one nostalgic for a good old fashioned movie monster. They may not be as under-your-skin scary as manipulative psychopaths with a penchant for puzzles and mindgames, but there's an element of familiarity and fantasy that comes with antagonists that are literal freaky beasts (as opposed to it all being 'all in their head').


Among the spate of vintage film beasties lies 'The Wolfman', originally made 1941 by George Waggner and starring Lon Chaney Jr as the titular lyanthrope. Along with Dracula and Frankenstein, he completes a trio that is firmly etched in our cultural consciousness. Director Joe Jonston ('Jumanji', 'October Sky', 'Jurassic Park III') steps up to revamp the creature after numerous directors of every persuasion joined up and eventally abandoned the project, including the slick music video maestro Mark Romanek, 'Casino Royale's Martin Campbell, 'Shawshank Redemption's Frank Darabont and others. It is an unpretentious film, quickly cutting to the (again, very literal) chase and offering up some truly enjoyable eye-candy, courtesy of creature designer extaordinare Rick Baker. But it could have been so much more, as it's bumpy production history suggests.
Lawrence Talbot (Benicio Del Toro)'s childhood was smashed the night his mother died. As he grows up, he moves to America to forget, becoming a successful stage actor, and dissassociating himself from the sleepy village of Blackmoor that is his true home. But when his brother's fiancée, Gwen Conliffe (Emily Blunt), tracks him down to help find her missing love, Talbot returns home to join the search. He learns that something with brute strength and insatiable bloodlust has been stalking and preying on the villagers. Meanwhile, a Scotland Yard inspector named Francis Aberline (Hugo Weaving), fresh from having overseen the Jack the Ripper murders just a few years prior, also arrives to investigate.
As Lawrence attempts to stitch the gory puzzle together, harried by his ambivalent and callous father Sir John Talbot (Antony Hopkins) he learns of an ancient curse that turns the afflicted into werewolves when the moon is full. Talbot must destroy the vicious creature in the woods surrounding Blackmoor if he's to guarantee Gwen's safety. But as he hunts for the nightmarish beast, he discovers a most unpleasant secret about himself.
The transformations are ingeniously put together and great fun to watch, the pace is nice and brisk, and the action sizzles. And the actors do some fine work with dramatically spare material, none of them phoning in a performance or resorting to lazy tics, but instead doing their best to craft finely tuned archetypes as possible. But the Victorian setting, coupled with a classic monster, could have yielded something far more interesting. But perhaps it's just that we've been spoilt by Guy Ritchie's superb 'Sherlock Holmes', which makes the best possible use of the old and the new in a glorious mish-mash, that one expects something equally inspired from a Victorian genre piece (and there have been a lot of them recently, haven't there? If you count 'Dorian Gray' as well…).
But it never pretends to be anything that it's not, which is a relief. The glossy sheen of the cinematography makes everything look slightly cheap, but in a way, this adds to the film's lurid, pulpy origins. And getting a double werewolf battle in the end is almost worth the price of admission. Promises of a sequel are dangled towards the end, and one hopes that, with a more relaxed production schedule, it could truly amount to something great.
---
Any comments?
If you wish your comments to be published in our Letters pages please click button below.
Please write a contact number and a postal address where you may be contacted.
---
Offhand reaction to prison death
---
INTERVIEW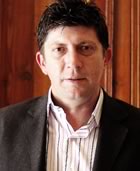 Reform now, or never
Nationalist backbencher and family doctor STEPHEN SPITERI hedges his bets on the upcoming primary health reform as the only way the public health system can rid itself of its current problems.
>>