| | |
| --- | --- |
| Interview | Sunday, 28 February 2010 | |
Nationalist backbencher and family doctor STEPHEN SPITERI hedges his bets on the upcoming primary health reform as the only way the public health system can rid itself of its current problems
Like all Nationalist MPs from the south, Stephen Spiteri faces the customary uphill struggle for candidates in a region that is a predominantly working-class Labour stronghold. But in the case of this popular family doctor, he finds himself having to face off not only the opposition, but also party heavyweights competing for the same votes. And not just any heavyweight: in his district, which includes the Three Cities and Zabbar, he needs to lap up the votes from Lawrence Gonzi himself. Elected in 2008, ostensibly as part of the 'GonziPN' generation, Spiteri's profile has so far been low compared to his other, noisier colleagues in the backbench.
"In the last election there was also Justice and Home Affairs minister Carm Mifsud Bonnici (who was parliamentary secretary at the time) and Frans Agius, also a junior minister at the time… considering, I was the political minnow in the district."
And being at the bottom of the political pecking order in this kind of district requires some stamina to compete for the second-preference votes that come from the prime minister's dominance. But even then, being a Nationalist MP on this 'tough district' given its propensity to go Labour still means that Spiteri's role in the area is crucial to the PN's electoral strategy.
"Of course. Being a Nationalist candidate in these parts is not easy. You need to have been brought up here, because there's a different social background over here. You have to understand the people over here. Demographically and socially too, there is a north-south difference that gives the area its own problems and difficulties, with its good and its bad characteristics. But I don't imagine living somewhere else, I love the people here."
Spiteri has been a practising GP for the past 20 years, and over his medical career he has seen his fair share of social problems that haunt this depressed southern region.
"Indeed they are rather conspicuous, and tangible. Everyone knows that housing problems here are more common than in other districts. We have employment and education problems: generally speaking, we have a lower level of education in terms of population density. I'm not saying we're ignorant. On the contrary, we've had bright minds come out from here. But our social deprivation here renders our quality that bit more inferior than the central or northern areas of Malta. And it's a divide similar to that in the UK or Italy."
As a GP however, Spiteri marks his political territory with a surprising stance in favour of the government's primary healthcare reform, which aims at strengthening the tier of private GPs to offload the stress of healthcare from the State. Pertinent to his region, is the fact that the system foresees the use of vouchers for low-income patients to visit private GPs before being referred to the state hospital.
"I feel the reform is badly needed, today before tomorrow. In 20 years of primary health practice, I feel the system has to become more efficient, more sustainable, and of better quality. If we want to correct the problems Mater Dei is already being faced with, like overcrowding in the emergency ward, overcrowding in appointments for the outpatients' ward… we are going to need a reform in primary healthcare. Why? Because it's the first filter for those patients who really need to be seen to in a hospital setting, which is secondary healthcare… basically, the people who really need emergency care."
Spiteri illustrates his argument with an example from his private practice: "Why is it rare for me to send somebody to hospital when they don't need it, and then the public health centres refer an enormous quantity of patients to Mater Dei for appointments and emergency referrals? I'm not trying to criticise these doctors, but a doctor must be responsible in saying: 'look here… I'm able to give these patients the care they need right now and have them see me again in a fortnight'."
As proposed, this primary health reform aims to set up the private GP cohort as a primary gatekeeper for patients who do not require the type of care provided inside a general hospital. But this again brings into question the financing of this system in general. If the government finds a problem in financing its public health system, isn't it putting it to the people that they must pay for their own healthcare by going to private GPs, even for referrals to Mater Dei?
"If you want to go to a specialist, you must be referred by your doctor," Spiteri says. "You must pass that first stage so that a GP diagnoses your condition. Nowadays, many people go directly to a specialist and that may be thanks to the self-promotion of some of these consultants. But this can create problems, mainly because patients may not be going to the right person, say somebody with a bladder problem who goes to a general surgeon rather than a urologist. I hear some say 'because the grocer told me that this consultant was the best at Mater Dei…'
"So this reform creates instructions or stages, to direct patients to the care that they really need, making it more efficient, cutting down on waste, and improving its quality. Apart from that, instead of patients going to Mater Dei to book an appointment or a blood test, or redoing tests because the polyclinic has lost the results, patients will have this work done by their GP, ensuring continuity of care from the primary to the secondary health system.
"I also believe the polyclinics must be strengthened, in the form of creating 'family hospitals' which can even cater for radiological examinations for example. That's where government investment comes in: if somebody has broken his hand, we shouldn't overload the emergency department for an X-Ray."
In spite of his conviction in the upcoming reform, I remind him that time and again the government's policy on healthcare had changed several times, not least with earlier plans to strengthen the polyclinic system and then its emphasis on focusing on Mater Dei. Was this yet another drastic change in direction?
"No, I think the present government wants the healthcare system to be immediately restructured and become more efficient, sustainable and of better quality."
I point him to concerns expressed by the former health minister Louis Deguara, on the problems of financing a system that will require having GPs available 24/7 and with clinics substantially equipped to take some more 'serious' cases…
"Of course. In healthcare you get many losses and expenditure if you're not careful enough. Healthcare takes up a lot of human resources and is expensive, in terms of medicines, tools and equipment. If you have a large spend and you're not covered well, your losses will grow. So what should the government do in the case of a free public primary healthcare system? You must invest in human resources, and this will cut your losses.
"In the private system, you will find less bureaucracy and more efficiency, more productivity and more quality. If there is too much overloading in the public primary healthcare system, doctors cannot be too efficient if there aren't enough nurses in attendance, for example.
"Government must offer an incentive: and this is the computerised system to offer continuity of care from the private to the state healthcare system," Spiteri says, referring to the IT infrastructure that will allow the exchange of medical histories from one doctor to the other. "And if Cikku cannot afford to pay €10 to visit a private GP, a system of means testing will allow him to still come see me since I will be paid by the government to see to him."
Primary health reform has had its fair share of critics. Nationalist MP Jean Pierre Farrugia claimed that health minister Joe Cassar had been taken up by the GPs' lobby. His threat to withdraw his support on any healthcare bill soon led to a gentle retraction on the policy from Lawrence Gonzi and Cassar. So if this reform had to be vetoed by "socially conscious" MPs like Farrugia, what future would the healthcare system have?
"I'll be honest: if the reform doesn't take place we'll suffer, because healthcare won't become more efficient. Consultation will help us fine-tune the system, but I believe the reform must take place. And it is indeed a priority for the country, because without it, we won't even be able to tackle the problems Mater Dei is facing. And even though it truly is a state of the art hospital as a building, its management – for various reasons – is resulting in overcrowding, overloading and staff inefficiencies. You hear of people waiting 14 hours in emergency, two-year waiting lists for outpatients'… God knows. We need primary reform to get doctors to guide patients where to get the best care they need."
In the background of health reform, however, was the burgeoning disgruntlement in the PN backbench, which seemed to have reached a head with Farrugia's outburst. Spiteri has so far confined himself to the background in this public war of words with what critics call Gonzi's 'inside circle'. And we are speaking now just a day after Gonzi himself managed to rally his MPs behind him ahead of tomorrow's crucial parliamentary vote on an Opposition motion on the utility tariffs.
"It's true we've seen some 'extreme' agitation in the backbench which we're not accustomed to. As a backbencher I understand the need of these MPs to voice their opinion. What happened was that everyone started getting personal and making themselves heard, and they went into dissonance. If you form part of a club, a party… you must support your leader. But you must also express your disagreement, however within the confines of your circle. What is in your family should stay in your family. You'll still get your message through."
But hasn't this chorus of disapproval put more pressure on the prime minister today, and affected the way he takes his decisions?
"Much of that pressure comes from his single-seat majority. Naturally, there's a certain weakness in the leadership from that factor alone. But we must give credit to the way Gonzi tackled this problem, and to quote your newspaper, in the last meeting we had there was really a form of reconciliation. We talked as a group, and I think it was a very united group. Instead of confronting the situation aggressively, he listened to us individually and, showed that with dialogue you can get some very clear results."
---
Any comments?
If you wish your comments to be published in our Letters pages please click button below.
Please write a contact number and a postal address where you may be contacted.
---
Offhand reaction to prison death
---
INTERVIEW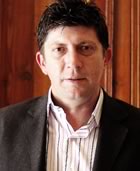 Reform now, or never
Nationalist backbencher and family doctor STEPHEN SPITERI hedges his bets on the upcoming primary health reform as the only way the public health system can rid itself of its current problems.
>>