| | |
| --- | --- |
| Film Review | Sunday, 15 November 2009 | |
Parents have it tough: it's a fact they'll keep reminding you of until their dying day. But the fact that kids don't have it all too easy is often overlooked. We never seem to be able to find a comfortable middle ground while we're growing up. Spend a couple of heavy nights about town, and you're chided for being irresponsible, and reminded about it for a good week or two. Do the opposite, and they worry about your becoming a bachelor/spinster, and bemoan the concern in hushed tones over telephone conversations to aunts, uncles and grandparents. Nobody knows what parents want, and nobody knows what kids really want, and neither did you. It's a tricky situation, whichever way you look at it, and it's only exacerbated in family setups that wouldn't be considered 'normal'.
So what happens when your dad is David Bowie? Young director Duncan Jones (the only child to emerge from the pop elder statesman's first marriage) has crafted a little sci-fi mindbender which might give us a glimpse into the psychological makeup of the child of Major Tom and Ziggy Stardust. It would be tempting to make those connections, but it becomes clear from the outset that this venture is devoid of glitter and spectacle, as the lunar psychodrama unfolds with palpable tension and more than one glimpse towards previous masterpieces of the genre.
It is the near future. Astronaut Sam Bell (Sam Rockwell) is living on the far side of the moon, completing a three-year contract with Lunar Industries to mine Earth's primary source of energy, Helium-3. It is a lonely job, made harder by a broken satellite that allows no live communications home. Taped messages are all Sam can send and receive. Thankfully, his time on the moon is nearly over, and Sam will be reunited with his wife, Tess (Dominique McElligott), and their three-year-old daughter, Eve (Kaya Scodelario), in only a few short weeks. Finally, he will leave the isolation of 'Sarang', the moon base that has been his home for so long, and he will finally have someone to talk to beyond 'Gerty' (voiced by Kevin Spacey), the base's well-intentioned, but rather uncomplicated computer. Suddenly, Sam's health starts to deteriorate. Painful headaches, hallucinations and a lack of focus lead to an almost fatal accident on a routine drive on the moon in a lunar rover. While recuperating back at the base (with no memory of how he got there), Sam meets a younger, angrier version of himself, who claims to be there to fulfil the same three year contract Sam started all those years ago. Confined with what appears to be a clone of his earlier self, and with a "support crew" on its way to help put the base back into productive order, Sam is fighting the clock to discover what's going on and where he fits into company plans.
Jones manages to craft a slow burning, low-maintenance thriller that seems bent on being anything but spectacular; contrary to, perhaps what most audiences expect out of science fiction: fed, as they are, on low-grade, high budget technologised actioners like Gamer and Alien vs. Predator. But anybody with a working knowledge of the genre will not only agree that there is more to sci-fi than meatheaded heroes (or heroines, as is the case with the Alien series), they'll also be aware that Jones is tapping into a rich pedigree, as he borrows from some of the finest gems in the field to buttress his vision. The ghost-like lingering presence of loved ones – shot through with psychological poignancy – is a clear nod to Tarkovsky's Solaris. The influence of Stanley Kubrik's 2001: Space Odyssey is also felt, albeit in an entirely different key, in the characterisation (or is that non-characterisation?) of Gerty, who is reminiscent of highly sugar-coated HAL. None of this would be a problem if the influences worked behind the scenes to push the film forward… as it stands, they are dead-centre, never allowing Jones to make the film fully his own and, in the process, render the proceedings rather predictable. But the grimy space station grind is superbly rendered, and Rockwell is on form as always, endowing the potentially melodramatic ragged mess that is Sam Bell with a genuine heart.
Moon was shown as part of the 2009 Malta International Film Festival
---
Any comments?
If you wish your comments to be published in our Letters pages please click button below.
Please write a contact number and a postal address where you may be contacted.
---


All the interviews from Reporter on MaltaToday's YouTube channel.
---
EDITORIAL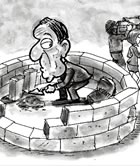 Stonewalling
---
Restaurant review by Moniqie Chambers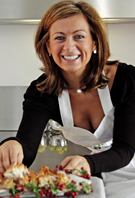 The road to Manderlay