| | |
| --- | --- |
| Restaurant review | Sunday, 15 November 2009 | |
I'M going to get straight to the point. I went to Rebekah's in Mellieha this week, and I enjoyed it. I liked the service: the genuine, passionate, knowledgeable service. And the level of it.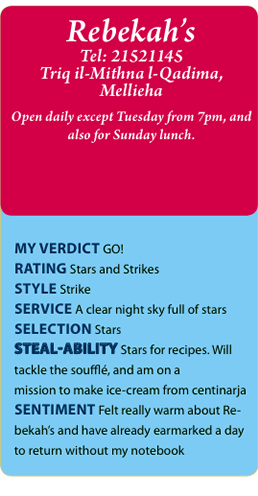 On arrival we were met by Andrew. Having introduced himself, he showed us through to a neat dining room with well dressed tables, embroidered napkins and decent glassware. There was a bit of a mish-mash of country-rustic style with 'ye olde worlde' iron tools adorning the walls, and a proud collection of copper pots on shelves, juxtaposed nex to a handful of slightly disconcerting (because of the style and their poses) hung nudes. The sort of art you'd hang as a favour to the artist. Needless to say, if I'd had to choose one style to stay, it would be difficult to choose which. One item of the decor I did long for was the curtain. I longed for it to be swapped with a coordinating deep red Roman blind. The removal of the knick-knacks and paintings and the addition of said window treatment would take the cosy restaurant's decor onto the same level as its service and food.
The menu gave us much to deliberate over, and failing at the first rule of 'nudge' we discuss our choices, change our minds and order different dishes to one another. Well, I have to be able to try out as many types of food as possible to be credible.
Speaking of which, what qualifies me to critique restaurants? There is no school you can go to, no qualification you can garner; but I scribe for a living and am passionate about food. I am an adventurous foodie and entertain regularly, where much to my partner's bemusement I insist on catering myself as far as possible. And I eat out three to four times a week for work and pleasure. My local before I moved to Malta was (Heston Blumenthal's) Hind's Head pub and I have eaten at the Fat Duck so often that when I visited last, I called and he made us a tub, a brick-sized tub, of his famous foie gras because I'd missed it so much. My current hobby is working my way through the Gamberro Rosso guide, indeed I have taken to mimicking dishes when we return from one of our gastronomic trips. I'm no AA Gill, and I will not pretend to be. I will give an honest review and hope that you will learn to trust me, whether I am talking about somewhere home or abroad. I will be looking for places that are a bit off the beaten track, and will, where possible, give positive criticism. This is no sugar-coated show, but neither am I a moaner. Unless, of course, I have cause to be.
So, onto the food.
A pumpkin volute (wouldn't that make a great name for a band?) arrived with a shell-shaped basket of warm bread. Where do people find these things? Anyway, spotting as I was an English rose, we were offered butter – much to John's amusement – while we cooed and sipped our precious Primativo di Manduria (€35.50). This wine is from the Puglia region. I'm no buff but I know what I like, and this wine knocked Nero d'Avola off my top Italian spot for me. We had discovered it on a recent trip where we stayed in the quaint Narnia-like trulli-packed village of Alberobello, and have scoured wine lists and wine merchants for it ever since. You'd have thought we'd found the cure for a rare disease with the excitement of actually seeing it there, in black and white. It's a good solid wine which was described as 'complex, liquorices, black fruit' (read artfully decanted, delicious, last bottle). Apparently, according to the knowledgeable Andrew, no more is coming in. Can we change that please, importers? With the right marketing, this wine could do as well locally as Gavi. Otherwise it's extra baggage charges (again) on Ryanair for me.
Our starters arrived.
I'd chosen the croquant of pigs' cheeks with sauce gribiche (€9.95) and my companion the soufflé of local goat's cheese with roasted walnuts and rucola (€10.25). Rucola always swings it for him.
I have to admit that my choice wasn't quite what I'd expected, even after Andrew had gone to great lengths to describe and animate the preparation and ingredients. I polished off the gribiche (posh egg mayonnaise to you and me) and sweet-pickled vegetables. Then, seeing John's balloon of a soufflé, I had starter envy and we switched dishes. The first stab at a soufflé is always the most exciting – the flavours rise up like a steam facial and you can't help but marvel at the delicacy created with a strong whisk, patience and a simple oven. It was like a hot knife through butter; the cheese remained intact and didn't deflate just long enough to tantalise my taste buds with the merest hint of pepper. I'm sure John would have liked to have returned the other cheek for a bit of his original starter, but being a true gentleman, quietly polished off my dish for me.
Had he known he was going to have pork for his starter he may not have chosen the local pork loin (its ears were a part of this dish, which he declined, even after being told they were about the size of your finger and shaped like a brandy snap when cooked) with apple and vanilla sauce €17.95. The sauce made the dish… in fact, it could have made body lotion – it was so divine. There was such a generous serving of the meat, that one could have quite literally made a pig of oneself!
I had opted for the Moroccan spiced rack of lamb, €24.95. Being my favourite meat and Morocco being a place I have been in love with for quite a while now (evident in my home decor and kitchen cupboards), it was cooked to pink perfection with a tongue-tingling medley of spices coating and protecting it, keeping it moist and succulent. I had to be gracious and share at least a taste this time round. As it was, there was more than I could do justice to, along with the buttery potatoes and local vegetables including a first for me – centinarja – a sweet courgette taste that made me request more information; indeed, a look at it in its natural form and instructions of how to cook said item. I knew I had to leave space for dessert, otherwise I would have kept on at the lamb, not being a quitter and all. Damn this job.
Sacrificing the lamb turned out to be a good move. Not a massively sweet-toothed person, I encouraged John to choose, knowing how much more I would want some dessert if it was on his plate. It was about the time of day when he starts to use the C word. And there it was. Nestled in between the classics, crème caramel, crêpes, semifreddo… chocolate. A chocolate and hazelnut parfait with banana and caramel (€7.50), with two spoons if you please. And a cup of tea for the lady.
The parfait was parfait. It didn't have the burning sensation that too-chocolaty-chocolate can give you, and there were enough nuts throughout to give it real crunch with every bite. Yes, I had more than one. And only one whinge rather than a complaint from me. Had I not been in company, I would have picked up the slab with my hands and eaten it like you would toast. But there were the two spoons. They were reminiscent of the ones we had at boarding school. Big and heavy all those years ago when I was just 12. Having grown a bit since then I was surprised that they felt the same. A bit cumbersome. But they didn't spoil the enjoyment of the dessert which I am wondering if the chef would sell in bulk.
So I asked to meet him, him being Andrew's brother and way too young to be so talented. Trained at ITS initially, and gaining work experience at Gleneagles and Le Gavroche, Daniel should be on TV. He has wild hair, a huge grin (even at the end of service) and he turns into a cooking version of David Bellamy when he talks about his ingredients and cooking. One of these newfangled words pops into mind while he's elucidating the importance of freshness of ingredients – he is a 'locavore' – he doesn't ring his suppliers, he goes and picks, physically picks his fruit, herbs and vegetables in the farm-rich valleys that surround the Mellieha area. He sources local meat, fish and poultry where possible, though doesn't let his ideal limit the choices to the diner.
---
Any comments?
If you wish your comments to be published in our Letters pages please click button below.
Please write a contact number and a postal address where you may be contacted.
---


All the interviews from Reporter on MaltaToday's YouTube channel.
---
EDITORIAL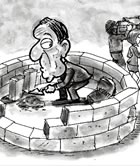 Stonewalling
---
Restaurant review by Moniqie Chambers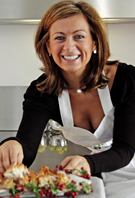 The road to Manderlay