| | |
| --- | --- |
| News | Sunday, 20 September 2009 | |
James Debono
Nationalist MEPs David Casa and Simon Busuttil joined Labour MEPs Louis Grech, John Attard-Montalto and Edward Scicluna in condemning a Lithuanian law banning the discussion of homosexuality from schools, and that could restrict publication of gay and lesbian magazines and proscribe pride marches.
A total of 349 MEPs voted in favour of the resolution, with 218 against and 46 abstaining.
Casa and Busuttil were part of a small minority of 49 members from the European People's Party, who joined liberals, socialists and greens in condemning the controversial Lithuanian law. Another 172 members from the EPP group voted against the resolution.
Casa was more forthright in his support of the bill than Busuttil, the latter not voting for an amendment to widen the principle of equal treatment between persons irrespective of religion or belief, disability, age or sexual orientation to the provision of goods and services.
But the vote signals a significant shift in the Nationalist Party's attitude towards gay issues.
The two MEPs did not vote in favour of any of the gay-friendly resolutions and reports presented in the last legislature. Simon Busuttil had the worse track record, having voted against three resolutions or reports, and abstained on four. His colleague David Casa voted against two resolutions, abstained four times and was not present for the vote once.
---
Any comments?
If you wish your comments to be published in our Letters pages please click button below.
Please write a contact number and a postal address where you may be contacted.
---


All the interviews from Reporter on MaltaToday's YouTube channel.
---
EDITORIAL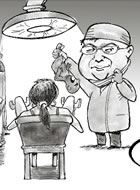 A tight space for the economy
INTERVIEW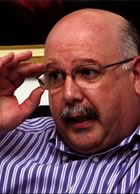 'This government is its own worst enemy'
---