| | |
| --- | --- |
| Evarist Bartolo | Sunday, 20 September 2009 | |
I was so happy last Sunday to attend the forum organized by FELTOM – the federation of English Language Schools – which brought to an end a three-day event where they brought to Malta and Gozo almost 60 agents from all over the world to see for themselves what our islands can offer. Our language schools are passing through hard times but FELTOM, instead of moaning about the situation, took the initiative. Its chairman, Andrew Mangion, told me: "We are not giving up in defeat and I would like to think that this workshop and forum will be the beginning of our fight to regain lost market share as an island. I am confident we can win back the losses of 2009 in the coming 24 months but we will need all the support that we can get."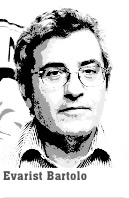 I have supported this sector wholeheartedly in government and in opposition. Together with my colleague Karmenu Vella as minister for tourism, between 1996 and 1998 we worked hand-in-hand for this sector to give it a new lease of life. I am still proud of pushing legislation to help start improving the standards of this sector seriously, first of all by devolving my ministerial power to a monitoring board responsible for the self-regulation of this industry. We were among the first countries in the world to start regulating this sector, not to get in the way of the private sector but to set up quality assurance structures and proper accreditation. This is an ongoing process that we need to nurture and sustain if we want to have a future in this growing world market.
I agree totally with FELTOM that a national campaign aimed at the re-branding of English in Malta is desperately needed. FELTOM says "there is a need to change attitudes. English should not be seen as a foreign imposition, but rather as a positive asset which is a prerequisite to the acquisition of better jobs with higher salaries, access to the international job market, and as a key to foreign travel."
We also need to improve the teaching of languages in our schools as we are falling behind other countries in achieving the Barcelona objective of: 'communication in mother tongue plus two languages'. I also agree with FELTOM that to create national awareness "we must give due importance to both English and Maltese. Maltese provides us with access to our local community, identity and culture, while English provides us with access to the world community. We need to re-examine our language teaching strategies in schools. Our second language, be it English or Maltese, must be taught as a foreign language using techniques which emphasise speech and active language production in conjunction with passive writing skills. We need to educate our educators to ensure that they are imparting the highest standards of language to their students."
Teaching English as a foreign language in Malta and Gozo can be a very successful business. This industry in Malta is responsible for over 13.5% of all visitor bed nights on the island. It brings in over €85 million in export earnings for Malta and employs well over 2,000 people (many of them female) directly as well as almost 2,000 host families that host students throughout the year and creates business for catering establishments, entertainment spots, shops and transport. Over 60% of language students are adults and over 45% of visitors come during the winter and shoulder months.
There is a huge world market for English teaching.
All around the world English is increasingly the language of business, technology, science and modernity. We can increase our share of this market but government must take the lead together with the leaders of this dynamic sector and mobilize our national resources to promote this industry overseas and get our act together to welcome more students amongst us.
In 2007 just over 1.5 million students travelled to English speaking countries to learn English creating a business worth over US$ 10 billion. We captured an impressive 1.8% of this world market but we cannot afford to be complacent even when we are doing well, let alone when we have bad year like the one we are passing through. In recent years the governments of the United Kingdom, New Zealand, Australia, Singapore and Malaysia have taken new initiatives to attract more students from China, Saudi Arabia Korea and Latin America. They are conducting coordinated national marketing campaigns to attract more students and the revenue they generate.
Canada is lagging behind and has seen a decline in the number of Chinese students coming to Canada since 2002. A report by the Canadian Asian Pacific Foundation concludes: "The consensus among international educators is that one reason Canada is not competitive, as it might be is because it lacks national leadership at the political level."
The same can be said of Malta. Compared to other competitor countries, the Maltese government is doing practically nothing to promote Malta, as a study destination. As other countries take initiatives to attract students from all over the world, the Maltese government is turning them away. Its message to students from non-European Union countries is: you are not welcome in Malta. Educational establishments are told: look for new markets! Steps need to be taken to increase the number of persons from non-EU countries who want to come and learn English, train and study in Malta and Gozo. Like other EU countries we should be working vigorously to attract persons from the top growth markets are all outside the EU: Korea, China, Saudi Arabia, Japan and Brazil.
Other governments do not hesitate to give their industries a leading edge by also easing obstacles for border crossing and visa facilitation. Most of the persons who do not come to Malta to learn English because they are turned back by our immigration authorities, then manage to go to other European countries that compete with us in this world market. Why should it be easier for them to go to other European countries than to come to us?
After accusing the Maltese authorities of turning our islands into a transit country into Italy for illegal Chinese immigrants who come to Malta under the pretence of studying English, three years ago the Italian Authorities simplified visa procedures for Chinese students and offered them free tuition at many Italian universities, including Catania, Messina and Palermo. Chinese students are only charged a €1,000 registration fee.
The British Council's objective is to attract 130,000 Chinese students every year to study English in the UK. The UK council for international education wants the government to redouble its recruitment efforts in China. Australia has worked hard in making its education service for overseas students the third largest export industry after iron ore and coal, ahead of tourism with an export value of over AUD$15.5 billion = €9.2 billion. The EFL sector has doubled in size in the last 5 years – from 80,000 students to over 160,000 students and contributes over AUD$1.84 billion = €1.1 billion.
The Maltese government must emulate these governments if we want to grow our international education sector by regulating our private education centres properly and weed out unscrupulous operators who cheat their students by giving them fake degrees. We must also do all we can to support English Language Schools and other educational establishments and facilitate their efforts to attracting students and clients from non-EU countries. This would make a lot of business sense and gives our schools the opportunities of reaping the benefits of growth regions in Asia, Latin America and the Arab world
Government needs to do much more to help this sector move forward and compete better against other destinations like the United Kingdom, Ireland Australia, Canada, New Zealand and the United States. Government needs to support this sector by ensuring fair and transparent visa procedures for non-EU students, by carrying out coordinated national marketing campaigns in other countries by enforcing quality assurance and serious accreditation processes for all our schools and educational centres and making sure that their owners invest seriously in the professional development of their teachers to raise academic standards.
---
Any comments?
If you wish your comments to be published in our Letters pages please click button below.
Please write a contact number and a postal address where you may be contacted.
---


All the interviews from Reporter on MaltaToday's YouTube channel.
---
EDITORIAL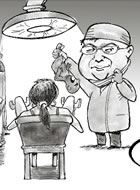 A tight space for the economy
INTERVIEW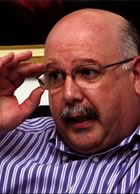 'This government is its own worst enemy'
---