| | |
| --- | --- |
| News | Sunday, 20 September 2009 | |
Matthew Vella
The Armed Forces of Malta has withheld information on the number of ship-boarding requests lodged by the US government, to board Maltese-flagged vessels.
The Malta-US Ship-Boarding Act allows authorities from both states to give their mutual consent for ship-boarding operations.
An army spokesperson told MaltaToday that the information "is confidential information shared by the two States."
Thanks to the bilateral agreement, ratified in 2007, the US can board and seize Malta-flagged ships – on condition of the government's consent – suspected of illegal trafficking and the transport of nuclear weapons or parts used for nuclear devices.
The agreement establishes a clear chain of communication between US and Maltese army authorities for rapid action consent procedures for boarding, search, and seizure of vessels. While an interdiction on the high seas depends on the interest of the vessel's flag state, ship-boarding can only occur if the flag state gives its expressed permission.
Maltese army officials are also regularly trained in ship-boarding techniques.
US congressional reports have in the past described Malta as "responsive" to requests related to the war on terrorism, but concern exists about the "potential movement" of weapons of mass destruction through the Freeport, which is the Mediterranean hub for the Islamic Republic of Iran Shipping Lines (IRISL).
---
Any comments?
If you wish your comments to be published in our Letters pages please click button below.
Please write a contact number and a postal address where you may be contacted.
---


All the interviews from Reporter on MaltaToday's YouTube channel.
---
EDITORIAL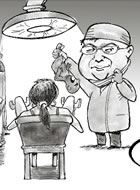 A tight space for the economy
INTERVIEW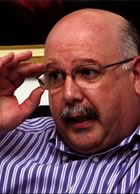 'This government is its own worst enemy'
---