| | |
| --- | --- |
| News | Sunday, 20 September 2009 | |
Matthew Vella
A private educational institution, formerly represented in Malta by the European Institute of Education (EIE), was not registered in a list of bona fide Swiss educational institutions.
The European University of Geneva is at the centre of allegations by Maltese graduates, who studied for a long-distance Masters in Business Administration – paid for through EIE – which degree is not recognised by the Malta Qualifications Council.
EIE has sued MaltaToday for libel, for comments that shadow education minister Evarist Bartolo made in his regular column on the institutions represented by the agency.
Checks with the Swiss and Austrian authorities have now confirmed the dubious quality checks on the degrees conferred by certain private educational institutions.
This newspaper can confirm that the European University is registered in two Swiss cantons, which do not require checks on academic quality.
The European University is a private institution, which is actually licensed – just as trading companies are – to offer its courses by the educational authorities of Holland, Estonia, Malta and Kazakhstan.
But the school's degrees still elude accreditation standards. Isabella Brunelli, from the Swiss education department's university institutions unit, told MaltaToday that "according to the federal law on financial aid to universities, no institution with the name 'European University' is recognized by the Swiss government."
The school is however listed in the register of the Swiss Federation of Private Schools (SFPS).
Swiss cantons retain autonomy on higher education. However accreditation in Switzerland "operates on a voluntary basis" and "is not compulsory", Brunelli said.
"While in some cantons no authorisation is needed, in some others it is like the procedure for establishing a trading company and it does not imply a quality audit of the institution… those institutions that successfully carry out accreditation get listed on the Swiss centre of accreditation's (OAQ) homepage."
The European University is however not listed on the OAQ register of bona fide accredited institutions.
Problems for the European University also dogged it in Barcelona, where it enjoyed authorisation to offer Bachelor and MBA degrees. The Catalan authorities withdrew this status in 2007 when it transpired that the institution did not have official recognition from Switzerland.
Bogus professorship
MaltaToday has also confirmed that the rector of the Tbilisi National University 'Metheki Ltd', has been conferred an honorary professorship by an unrecognised establishment.
Metheki is represented in Malta by EIE and enjoys the recognition of both the Georgian educational authorities, and the Malta Qualifications Council. It was founded in 2002 by rector Manana Kirtbaia.
Kirtbaia was conferred an honorary professorship by Vienna's International University.
But the Austrian national agency for accreditation has confirmed that Vienna's "so-called International University" only spent a period as an accredited private university from January 2001 to July 2003.
However, since then "it has not been, and is not, a recognized Austrian educational institution," Heinz Kasparovsky told MaltaToday. "Since 1 August, 2003, International University has again the status... of an institution not recognized according to the educational systems of any country in the world."
---
Any comments?
If you wish your comments to be published in our Letters pages please click button below.
Please write a contact number and a postal address where you may be contacted.
---


All the interviews from Reporter on MaltaToday's YouTube channel.
---
EDITORIAL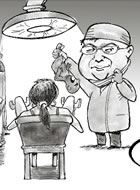 A tight space for the economy
INTERVIEW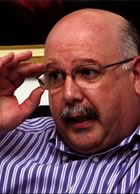 'This government is its own worst enemy'
---