| | |
| --- | --- |
| News | Sunday, 20 September 2009 | |
James Debono
Followers of religious mystic Guza Mifsud have applied to "sanction the use" of the shrine in Girgenti where Mifsud is believed to have been visited by the Virgin Mary.
The Moviment Madonna Tal-Konsagrazzjoni wants to formalise their shrine as a meeting place for prayers and worship, and to sanction "additions" made in the past years and to erect bronze statue of Jesus Christ.
It is unclear whether the shrine itself was an illegal construction, given that no enforcement notice was ever issued by MEPA.
The shrine attracts pilgrims who come to pray to the statue of the Virgin Mary, erected by Mifsud in 1986. When Mifsud had been asked whether she had a permit from the civil and ecclesiastical authorities to erect this statue, she replied that she had the permission of Our Lady.
The statue, designed by sculptor Anton Agius, was based on an image drawn by Mifsud, allegedly on instructions of the Virgin Mary. A gigantic cross was later erected in 1992 and a belfry was attached to a nearby farmhouse, giving it a church-like appearance. A number of stone benches were also constructed.
Mifsud became the stuff of legend, when prior to her death, she was rumoured to have warned of bloodshed in the eventuality of a Labour victory at the polls. She would die on 26 October, 1996 – the very day Alfred Sant became Prime Minister.
Prayer meetings are still held at the Girgenti shrine on the first and third Sundays of every month.
The Virgin Mary is believed to have told Mifsud to build a church in her name in Girgenti – an area later to be designated as a Special Area of Conservation (SAC) by the European Union's habitats directive.
Chronicles of a mystic
Guza Mifsud, an uneducated farm girl who lived in the Girgenti valley, claimed to have had the first visions of the apparitions at the age of 15.
In the 1950s, Mifsud had claimed a divine voice had instructed her to write five letters to Prime Minister Paul Boffa, urging him to introduce laws against swearing.
In later years, she conveyed her messages of world peace to American president Ronald Reagan, Russian president Michael Gorbachev, and Iraqi and Iranian leaders Saddam Hussien and Ayatollah Khomeini.
She wrote to President George Bush Snr. before the 1991 Gulf War, telling him the Virgin Mary had instructed her to pray that the Lord changes Saddam Hussein's heart "from one of steel into one of flesh."
But she also warned the US president that the Virgin Mary wanted him to be "an instrument of peace" and disregard the ultimatum to Hussein. She had also wished peace to Hussein, reminding him that the Kuwaitis were his "brethren too".
---
Any comments?
If you wish your comments to be published in our Letters pages please click button below.
Please write a contact number and a postal address where you may be contacted.
---


All the interviews from Reporter on MaltaToday's YouTube channel.
---
EDITORIAL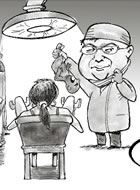 A tight space for the economy
INTERVIEW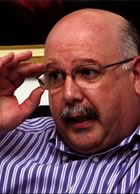 'This government is its own worst enemy'
---