| | |
| --- | --- |
| Letters | Sunday, 20 September 2009 | |
In 1996, the education department did not fully recognize my MA (USA) and allotted me just Lm200 per annum (in educational qualification allowance) instead of Lm300, as dictated by the education department's by-laws. No written evaluation was ever forwarded to me and I assumed it was policy.
However, circumstances in April 2008 led me to get a written evaluation from the MQRIC, which fully recognized my MA. Armed with this letter, I informed the education department that justice demanded my allowance be re-adjusted, with 13 years' worth of arrears.
I eventually contacted the Ombudsman. So far the education department has failed to give me a convincing argument for my not getting my arrears. The education department ignores my queries. It is an outrage that this situation has been going on for 16 months. The last email I received from the director general was on 5 June, 2009: it stated that the department would allow the Ombudsman to make his recommendations on the case and then "move forward". It suggested cooperation and a solution to the problem.
Since I cannot make headway by email or phone, I have decided to publicly appeal to the permanent secretary to listen to reason and do what's fair by me. After all, I'm only asking for what is mine – if we can give a tax amnesty amounting to so many millions of euros, then what is the problem in giving me the measly €3,000 in arrears which should have never been taken from me in the first place?
Justice: to be, or not to be? That is not a question. That is every individual's right in a democracy!
---
Any comments?
If you wish your comments to be published in our Letters pages please click button below.
Please write a contact number and a postal address where you may be contacted.
---


All the interviews from Reporter on MaltaToday's YouTube channel.
---
EDITORIAL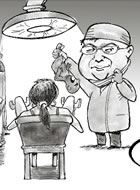 A tight space for the economy
INTERVIEW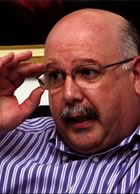 'This government is its own worst enemy'
---