| | |
| --- | --- |
| Letters | Sunday, 20 September 2009 | |
Mr Peter Pace Balzan (Letters, 30 August) has not understood correctly what I wrote with reference to the medical hazards allegedly caused by mobile phone masts on Curia property.
I repeated that should it be proven that these masts cause harm, then they should all be banned and removed. The Curia would be at the forefront of this process.
On the other hand, Mr Pace Balzan says "I am in favour" of "mobile phone masts being positioned on Church roofs", "provided that the EU resolution on transmission power is honoured", obviously by the service providers and bit by the Church roofs hosting the masts!
---
Any comments?
If you wish your comments to be published in our Letters pages please click button below.
Please write a contact number and a postal address where you may be contacted.
---


All the interviews from Reporter on MaltaToday's YouTube channel.
---
EDITORIAL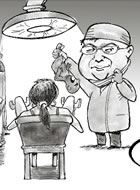 A tight space for the economy
INTERVIEW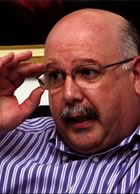 'This government is its own worst enemy'
---