| | |
| --- | --- |
| Letters | Sunday, 20 September 2009 | |
I don't intend going into much detail in response to Mr Raymond Vella of the St Julian's Pyrotechnic Team, however I need to answer his letter.
Please note that I never reported the incident to the Sunday Times: it was the reporter who made contact with me.
What matters is that at 8am or 9am, it is still early morning, especially in Paceville, where tourists find it hard to sleep at night because of the loud noise from moving traffic and music as early as 6am.
Who enjoys petards early at that time of day, except a few like yourself? Everybody likes colour fireworks and fireworks' displays, but only a few like petards. Because of these few people, tourists, old people, sick people, and petrified young children and animals, have to suffer because of you and your petards.
If you don't have respect for these people and pet animals, who am I to stop you? I didn't bother to report you to the Police, because reports and articles on newspapers have been going on for many years now and still you continue. So you think I am going to bother to make a report to a newspaper?
It seems no authority has the power to stop petards, at least in the mornings. It was against my interest not to report the incident to the police, as I couldn't claim any insurance damage without a report.
Speaking of damage, how can you explain that after years of rock-cutting around our building with JCBs for the last 15 years, not missing one year, this decorative stone held strong and only had to fall at the same time this big and loud petard took off? When this particular petard exploded, even the car alarms parked near Rokna Hotel were activated. Is this a coincidence as well, or was this particular petard stronger then the others?
---
Any comments?
If you wish your comments to be published in our Letters pages please click button below.
Please write a contact number and a postal address where you may be contacted.
---


All the interviews from Reporter on MaltaToday's YouTube channel.
---
EDITORIAL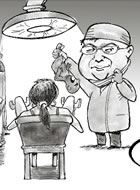 A tight space for the economy
INTERVIEW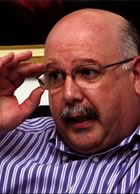 'This government is its own worst enemy'
---