| | |
| --- | --- |
| Letters | Sunday, 20 September 2009 | |
This is a letter we sent to the Sunday Times on 30 August, but which we were informed by The Times would not be published.
Our previous letter published in The Sunday Times on 23 August entitled 'Awaiting the Whistleblower Act' was followed the next day with an article entitled 'Whistleblower Bill by end of the year'.
Was it a mere coincidence? The first sentence in this article went "The long-awaited Whistleblower Bill should be presented in Parliament by the end of this year, The Times has learnt." We ask, The Times has learnt from whom? There had been no statements in news bulletins regarding the Whistleblower Act, nothing in the other newspapers, and no governmental statement from the DOI. Was this information gained tête-à-tête or as tittle-tattle? Not even a murmur about the Whistleblower Bill from government sources!
If the Whistleblower Bill is enacted we are all for it, as long as it is drafted well and with honesty. We believe the bill should protect those who report injustices and corruption within any governmental entity and wherever public funds or property are involved and not only within the Civil Service as implied by the above mentioned article.
We must keep a watchful eye on how this bill is drafted. We are saying this because, among those drafting the bill will be those who punished the whistleblowers and promoted the wrongdoers.
It would be like having these popular fast food companies drafting guidelines to help people stay away from junk food as part of a healthy lifestyle. This is why we are proposing that a non governmental watchdog organisation be set up, focusing on transparency and accountability in everything that belongs to all Maltese citizens. This organisation would offer advice and support to any citizen who would be considering 'blowing the whistle' but is afraid to speak up for fear of getting the 'stick', as has happened at the VAT department.
---
Any comments?
If you wish your comments to be published in our Letters pages please click button below.
Please write a contact number and a postal address where you may be contacted.
---


All the interviews from Reporter on MaltaToday's YouTube channel.
---
EDITORIAL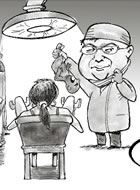 A tight space for the economy
INTERVIEW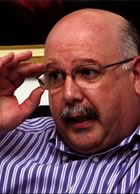 'This government is its own worst enemy'
---