| | |
| --- | --- |
| Evarist Bartolo | Sunday, 09 August 2009 | |
Government has decided we should fork out €200 million from our taxes to pay Danish firm BWSC to turn us into its guinea pigs and experiment on us its emission abatement equipment which it will be installing in the new power station to minimise pollution. BWSC needed to propose such an equipment to have its bid qualify for the contract it was awarded.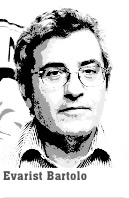 In the new power station at Delimara, BWSC proposes to use a combination of anti-pollution equipment that has not been tried and tested anywhere else in the world, though to reassure us, Enemalta hints that "something similar was used in Korea."
In awarding the contract to BWSC, the Adjudication Board appointed by Enemalta concluded that this equipment is a "prototype setup. Whilst there are references for each of the proposed plant items, the combination itself is a prototype… A technical assessment was sought from an independent international consulting firm to verify the plausibility of the proposed airbourne emission abatement technologies. The report confirms that the proposed plant and the performance data quoted by the Bidders were indeed plausible."
In July 2008 the international consulting firm Lahmeyer submitted its final report on the emission levels of the technology proposed by the four bidders: SOCOIN, MAN, Bateman Energies and BWSC "to ensure compliance with the Maltese environmental regulations."
This is what Lahmeyer said: "Due to the fact that there are no international references for the proposed combination of flue gas cleaning technologies after a Diesel Generator Unit power plant, it is recommended to include liquidated damages in the Enemalta Power Station Contract to be associated with non-compliance with the stipulated emission limits."
Lahmeyer also noted in its final report that "BWSC crossed out the word "guaranteed' in all emission guarantee schedules contained in their bid. Since the guaranteed compliance with applicable emission limits is essential for the environmental permission of the plant, it is recommended to request a clear statement from BWSC in this regard prior to contract negotiations (if any)."
Lahmeyer also said that BWSC should be allowed to learn from its experiment with this equipment in Malta for other power stations built elsewhere: "BWSC should be allowed to perform regular performance monitoring, optimising of operational parameters, etc and to use the gained data and information from this reference plant for his future design optimisation."
Following negotiations with Enemalta BWSC "acknowledged that should there be any issues with the plant meeting emission limits, the plant shall be considered not completed and shall be subject to liquidated damages associated with delay in completion."
So should this be the end of the story? Should we be satisfied with this agreement, happy that after all Lahmeyer International has declared BWSC's emission abatement equipment to be 'plausible'? According to Webster's Encyclopedic Unabridged Dictionary of the English Language, "plausible describes that which has the appearance of truth but might be deceptive. The thing that is plausible strikes the superficial judgement favourably, it may or may not be true." The Oxford English Dictionary concurs: "Plausible apparently reasonable or probable, without necessarily being so."
Should we be happy that Lahmeyer International considers this equipment "plausible"? Why not choose a power station plant whose emission abatement equipment is 'guaranteed' to work? After all Enemalta's own evaluation report states that the "amount of material related to the emission abatement plant required to be handled are: "Urea 30 tons a day; Sodium Bicarbonate 35 tons a day. Lube Oil 1.8 tons a day, Solid Waste between 30 and 51 tons a day depending on the reagents used and one ton a day of oil sludges."
Experts in the area who have carried out technical evaluations of power stations plants agree that government should not have chosen for Malta a plant whose combination of emission abatement equipment is a prototype setup. What if something goes wrong? Why should we serve as guinea pigs? Subjecting BWSC to liquidated damages is not enough to heal the damage done to our health and environment if for some reason or other this prototype setup fails to deliver.
---
Any comments?
If you wish your comments to be published in our Letters pages please click button below.
Please write a contact number and a postal address where you may be contacted.