| | |
| --- | --- |
| Claudine Cassar | Sunday, 02 August 2009 | |
The court case about the tragic drowning of 19-year-old Gunner Matthew Psaila has dredged up some unrelated information that is nonetheless worthy of note. I am referring to the fact that in 2001, the Lance Bombardier in charge of the training operation was found guilty of taking part in a hold-up.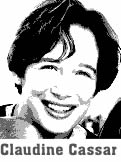 A hold-up is not just a run-of-the-mill burglary – it involves an element of violence or intimidation. So how is it possible that a person who has been convicted of such a crime is a Lance Bombardier in the Armed Forces of Malta? I assume that what with it being the "Armed" forces, the man in question is being trained to use guns, and has access to weapons. Is this wise?
I don't know about you, but the thought of convicted felons having access to machine guns is not very reassuring.
We all recall the case of Etienne Carter, the police constable who shot his colleague Mark Farrugia on the doorstep of his parents' home. Although 10 years have passed since the brutal shooting, I still recall the horror I felt when I read about the petty motive of the crime – the victim had reported Carter for driving without insurance.
These two cases raise doubts about the background checks and screening that is performed when taking on new recruits for the Armed Forces and the Police Force. It also raises serious questions regarding the disciplinary standards that are in place – if being found guilty of taking part in a hold-up is not grounds for dismissal, then what is?
I quote Plato here – Quis custodiet ipsos custodes? – who will guard the guards?
Helping the innovators
Innovation is a key factor to determine productivity growth. Every year the EU attempts to benchmark the innovation performance of each of the member states. So far Malta does not rank very highly on the resulting EU Innovation Scoreboard – for example in the report issued last January, we are listed as a "Catching-Up Country", with an innovation performance well below the EU average.
However it is clear that we are slowly making progress, as can be seen from two different exciting developments in the last few weeks.
The first relates to an international award won by Engineer Marco Cremona, whose environmentally friendly home conversion was recently voted as the best sustainable project in the EU. The Cremona family home is almost totally self-sufficient in its water use, and consumes very little electricity. All this is testament to the ingenuity of a man who truly practices what he preaches – eco conservation.
The second was the announcement that Professor Joseph Grima and his colleagues Daphne Attard, Ruben Gatt, and Richard Cassar from the Department of Chemistry of the University of Malta have published a paper (which was featured on the main page, no less) in the prestigious journal Advanced Engineering Materials. The research team developed a type of auxetic foam that exhibits the unusual property of getting fatter when stretched rather than thinner. "Such added protection could make the difference between life and death should one be involved in a traffic accident," said Professor Grima.
My hope is that this current innovative wave will now translate in the creation of high tech businesses – a development that will obviously have a very positive impact on our economy.
However, as always, innovative products and ideas take time to take root. When a company launches an innovative product or service, it always faces a challenge convincing customers to try it out. It could take years for a company with a truly ground-breaking product to make a profit, and this is particularly the case for Malta, where we simply do not have the necessary economies of scale to make such projects viable in the short term.
This is where government should step in. It is vital that the State supports such high-tech projects. I am aware that we have setups such as KBIC (a business incubation centre – www.kbic.com.mt) and various other support schemes, such as the €20 million for Industry Grants (www.20millionforindustry.com) – and these are indeed valid support systems that are making a positive impact on entrepreneurship on the island.
However, in the case of truly innovative high-tech projects, a bit more help is required. The inventors who make these breakthroughs usually hail from an academic background, and do not necessarily have the business skills and the entrepreneurial aptitude to get their business off the ground. Such potential entrepreneurs require a higher level of hand-holding, and their products and services are so innovative that they will need extensive support until take-up is sufficient to make the business viable.
One possibility is that government provides seed capital for those entrepreneurs who want to turn a truly innovative idea into a business. Another is that the State steps in and identifies such company start-ups, and offers a subsidy to those consumers who make use of their products and services. And yet another option is that the government launches promotional campaigns educating the public about the benefits of these innovations, thus speeding up the rate of adoption by the public.
Of course, I am aware that such a scenario, if mismanaged, could lead to an adjudication nightmare. How would the State choose which projects to support? How will those people whose business plans are rejected react? What will happen if consumers are not satisfied with the product or service given?
Yes, there would be obstacles, but not insurmountable ones. At the end of the day if the country truly wants to encourage innovation and entrepreneurship, these challenges must be tackled head on.
It is only if the State helps entrepreneurial innovators overcome the restrictions imposed upon us by the realities of living on a small island state that such pioneering ideas will finally start to bear fruit.
---
Any comments?
If you wish your comments to be published in our Letters pages please click button below.
Please write a contact number and a postal address where you may be contacted.
---


All the interviews from Reporter on MaltaToday's YouTube channel.
---
EDITORIAL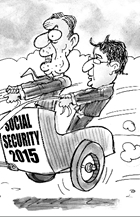 No more platitudes on social security
---