TOP NEWS | Sunday, 14 October 2007
Dalli left hanging as auditor report remains unfinished


A long awaited report by the Auditor General into the procurement of air tickets by government ministries is still pending three years since the inquiry was launched upon the resignation of former minister John Dalli – but the Auditor General is not even reporting for work, MaltaToday can confirm...
---
Abela orders army to give him Prime Minister's salute
Police detectives may resort to the security services in their arsons investigations after an appeals court last Wednesday ruled against the disclosure of location data to investigators that would identify mobile phone owners who were close to the scenes of the crimes...
---
OPINIONS
---
NEWS | Sunday, 14 October 2007
Maghtab rats: blitzed and beaten by Pullicino
Death of a gentleman
Book award moves to PM's office
Political broadcasts banned unless authorised by BA
Dinosaurs helped build the pyramids, school director says
Petitions Board waives 59% of fines
Josie Muscat accuses independent media, PBS of censorship
Naxxar arsonists catch police napping
19-storey tower proposed for Mistra
After Ramla l-Hamra, Santa Marija Estate?
Renewable energy: the answer still blowin' in the wind
Marina Arrigo backs Labour councillor's Sliema plans
Bondiplus Budget programme cancelled
Polidano applies for retirement home in Safi in a green area
---

---
The nuisance factor
You have to hand it to him: Charlon Gouder's got balls. The Labour Party's 25-year-old media guerrilla has carved his own niche on the national landscape as an icon forged on the persistent and relentless hounding of Nationalist figures, debunker of the establishment's fanfare and of the pompous pretensions of his party's adversaries...
Interview by Karl Schembri >
---

The French connection

Rachid Titouah is no ordinary man. Managing director of International Translation Agency (ITA), an agency specialised in translation and interpretation services based in the thick of Sliema, Titouah provides translation and interpretation services in no fewer than nine languages: the six UN languages – English, French, Arabic, Spanish, Chinese and Russian – plus German, Italian and Maltese.
---

The heat is on

The heat is on and it is not only visible, but felt. Shockwaves and sometimes tremors are already felt and the air is becoming thicker by the minute. Wherever you go most people are already mobilised and in the mood discussing day-to-day political issues....
---
MT ELECTION WATCH
A load of old footballs

The return of the windy autumn season led to the comeback of the television schedules choc-a-bloc with inviting programmes, some of them as new as a squeaking shoe while others are revamped with the hope of retaining their audiences and possibly gain new viewers...
---
---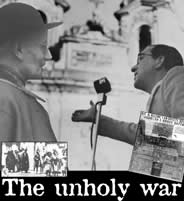 ---

---

---

11 October 2007
Guest Lawrence Zammit
Watch previous programmes
---
---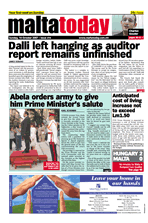 Download front page in pdf file format
---

---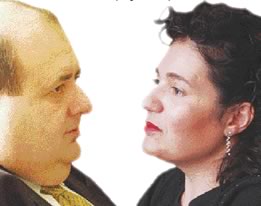 ---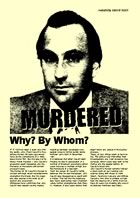 More MaltaToday special reports

---