TOP NEWS | Wednesday, 10 October 2007





Malta international Michael Mifsud turns election casualty as the PN prop him onto the General Council stage...
---
Labour leader Alfred Sant yesterday filed a report with the police over comments by Investments Minister Austin Gatt made last Sunday at the PN's general council...
---
Inside the PN General Council
Three times nasty, three times sorry
The moment the national anthem played out of the tannoy, the PN's general council turned into a schizophrenic switch from partisan shortwave to visionary broadband. But this to-ing and fro-ing from 'nasty' to 'benign' moods risks undermining the moral high ground which the Prime Minister is so keen to retain, reports James Debono...
Netted like a 'mosquito' in Joe Saliba's cobweb
Saviour Balzan: You have to admit that last weekend's performance at the St Julian's venue was not a disaster. It was worse. It was a catastrophe...
Doom, gloom, muck and filth
Editorial: This, it seems, is the flavour of the forthcoming election campaign insofar as the Nationalist Party is concerned: character assassination, personal invective, snide remarks, threats, insults and outright intimidation...
---
NEWS | Wednesday, 10 October 2007
Russian oil tycoon Kuzyaev's secret birthday at Barrakka
New board to inspect detention centres monthly
MLP deputy dubs tax refund letters 'cheap propaganda'
Rebecca in the lions' den
Energy surcharge takes political dip
War on terror spreads to Malta's global shipping fleet

Doom, gloom, muck and filth
---
Elementary, my dear Watson
---
OPINIONS

Edward Fenech:
Consistent on divorce
---

Reno Borg:
An exercise in political hatred
---

Saviour Balzan:
Netted like a 'mosquito' in Joe Saliba's cobweb
---

The Julian Manduca Award
---

11 October 2007
Guest Lawrence Zammit
Watch previous programmes
---
---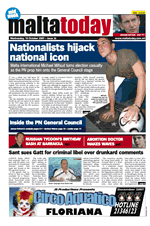 Download front page in pdf file format

---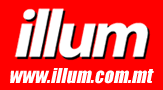 ---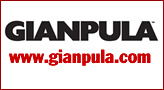 ---

---

---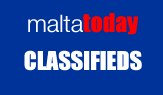 ---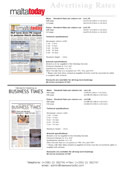 Download the MaltaToday newspaper advertising rates in PDF format
---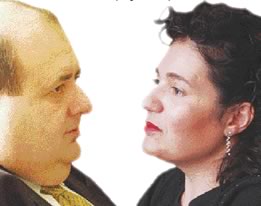 ---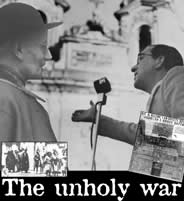 ---

---

---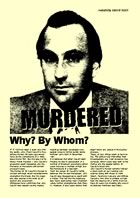 More MaltaToday special reports

---