| | |
| --- | --- |
| News | Sunday, 23 August 2009 | |
Matthew Vella
Foreign minister Tonio Borg yesterday stated that Malta would not sign an agreement with Italy to reduce its search and rescue jurisdiction, insisting that the government was not going to cede to any pressure.
Franco Frattini, Italy's foreign minister, told newspaper Corriere Della Sera yesterday that Italy had been negotiating a search and rescue agreement with Malta for the past ten years.
Tonio Borg yesterday however said that he does not exclude opening a "dialogue" with Italy into better ways of administering Malta's SAR region.
Frattini added that he was confident that Malta will sign the new agreement with Italy. Referring to the tragedy in the Mediterranean earlier this week, in which 75 migrants are believed to have lost their life while crossing from Africa to Europe, Frattini said Malta did not have the enough ships and crews to monitor its extensive zone, which approximately runs from the tip of Lampedusa to Cyprus.
Malta is responsible for monitoring the search and rescue of anybody in distress in its SAR area but insists that anybody rescued should be taken to the nearest safe port.
Last April, the government ruled out the possibility of shrinking Malta's search and rescue area, amid accusations that it the SAR hindered the country's ability to handle the illegal immigration problem effectively.
Both Tonio Borg and Carm Mifsud Bonnici categorically denied the SAR would be reduced. "There is no discussion on the size of our search and rescue area. It would be wrong to argue that Malta should give up its search and rescue zone because of the current problem with illegal immigration."
Frattini's statements echo those made during the Pinar standoff, when Italy refused to take in migrants stranded on a Turkish cargo ship, despite being closer to the Italian island of Lampedusa. The country claimed Malta was responsible for all migrants saved in its SAR.
Malta's SAR area is large – at some 250,000 square kilometres, roughly the size of Great Britain, spanning from Tunisia to Greece.
Italy has long vied for a portion of Malta's SAR area, which would also mean raking in the benefits of funding for the Italian coastguard, fishing zones, and even oil exploration. Malta also earns millions of euros a year from air traffic control charges on aircraft using the area, known as the flight information region (FIR).
The Cabinet had also shot down a proposal made by then Home Affairs Minister Tonio Borg in 2005 to shrink the SAR area by some 70%. Borg had said the government could choose either to reduce the SAR area or to stick to its stand that the nearest safe port receives immigrants and refuse to sign any international conventions to the contrary.
---
Any comments?
If you wish your comments to be published in our Letters pages please click button below.
Please write a contact number and a postal address where you may be contacted.
---


All the interviews from Reporter on MaltaToday's YouTube channel.
---
EDITORIAL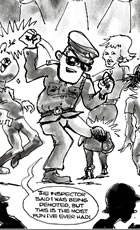 Conduct unbecoming
INTERVIEW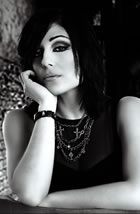 Ira comes of age

---
OPINIONS