| | |
| --- | --- |
| Harry Vassallo | Sunday, 23 August 2009 | |
Leaving Valletta after having viewed the Piano proposal for City Gate, one evening last month, the gaping garage door aspect of the present City Gate never seemed uglier. On all other occasions I had chosen to ignore it as I do all the other exercises in uglification that have been inflicted upon me (and everyone else) by our architects.


Most days, dodging passersby and the occasional car while focussing on the next errand keeps my mind occupied: the monstrosity fades into the background. That summer evening, Republic Street was virtually deserted and as I climbed the gentle rise from St Barbara's Church still mulling over what I had just seen, the garage doorway became a painful poke in the eye. How have we tolerated it for so long?
The Piano exhibition was just that: a tour of an artistic production. There was plenty of the arty-farty about it from Piano's initial sketches to the convoluted blurb which always fails to explain art. It was fun, a bit of a holiday.
The twin staircases flanking the proposed break in the bastions were stupendously theatrical, a great picture, almost Hollywood. The one to the East will be the reserve of Central Bank employees and the one to the West of visitors to Hastings Gardens. They serve no other destinations: Malta's grandest staircases to nowhere. Still they will make an impressive surprise as they emerge to view from behind the new parliament building and the housing block across the road. Tremendous fun.
The idea of removing the road over City Gate instantly takes us back to the era before motor traffic. It also reveals why the present monstrosity was built. We are easily taken up by the fact of gate-and-bridge-widening and could fail to notice the effect on traffic in Valletta of the new viaduct it really is.
The nameless architect of the present monstrosity had achieved what seemed impossible: a new street in Valletta. Widening the gate to admit motor traffic turned out to be a waste of time since that access was closed to motor traffic soon after and access via Triq Gerolamo Cassar has served us well enough since. The viaduct, on the other hand, was an unnoticed stroke of genius allowing circulation of traffic around Republic Street instead of along it.
The one significant practical advantage of the 1967 project is to be eliminated in the new design. Having noted this in the published designs, I was keen to find out what alternatives Renzo Piano had to offer. Would I winkle out a stroke of genius that had been put in the shade by the other, more spectacular, features of the design? How had Piano dealt with this recreated problem? Would Valletta be pedestrianised at last, an efficient mass transit system serving every inch of it efficiently? Would there be tunnels and elevators to compensate for Valletta's undulations? I was consumed by curiosity.
The exhibition itself offered little explanation. Just one little chart gave the answer: the ADT has apparently made a contingency plan. Traffic will continue to flow into Valletta. The area to the Southwest from South Street to Hastings Gardens will be served by Old Bakery Street, traffic climbing up instead of flowing down as at present.
That astounding response to my inquiry left me imagining the excitement of climbing up the ski jump ramp between Melita Street and South Street, on a motor cycle behind a garbage truck inching its way to dustbins on South Street. Who said that our national pastime was watching the paint dry? Piano is going to give us excitement without end. Think of the thrill of handbrake starts in bumper-to-bumper progress behind someone boasting learner plates.
Art is fun but real life is even better fun. Have residents and office workers in the new South Street-Hastings enclave noticed that they have been marooned? Oh and the way back down must be via Old Mint Street: extreme sport on a daily basis.
But who am I to criticise the acknowledged genius of Renzo Piano? The whole Maltese architectural fraternity has rolled over in ecstasy. How dare I express the faintest doubt? Besides haven't I enjoyed Piano's creations in Rome, Amsterdam… and where else? The tanker run aground in Amsterdam harbour looks great. The water around it acts like a vast plaza hosting a splendid sculpture taking its inspiration from the maritime setting. A Greens Congress in Rome in 2004 gave me several days to enjoy the wood-clad mushroom that served us all splendidly while we were there.
The Pompidou Centre in Paris, one of Piano's earlier creations has continued to elude me despite several visits to that glorious city. Missing the external pipework extravaganza turns out to be the key to setting Piano's Valletta masterpiece in perspective. You can miss Piano altogether in Paris. You cannot hope to miss him in Valletta. Despite his global stature, Piano cannot hope to dominate Paris. His project at the entrance to Valletta will certainly dominate the city. It cannot help become Piano's city.
Is this Piano's revenge for the affront he suffered at our hands when we rejected his first proposal? If so, he must be savouring the irony of reducing our parliament to a claustrophobic cockpit. The best part of the joke must be that the Government of this upstart hellhole is delighted and will pay him well for it.
Years ago I had sarcastically suggested that the ruins of the Teatro Reale be preserved as a monument to inertia, the greatest power in the land. Imagine my surprise when I read a parallel thought in the blurb accompanying the exhibition. The place has been a ruin so long that it has earned the right to be that way. There, Piano struck a chord (just a metaphor, not a pun). Some brave dissident has likened his open-air theatre to a tennis court. How unkind. It will be a Piano open air theatre, created on a shoestring budget and preserving an important monument. Despite the absence of a roof, it may hide the best architectural joke of the 21st Century.
Now, I too am wild about Piano. I want his joke to take shape. I want €80 million of Maltese public funds to go towards it. Decent road surfaces would disappear in less than a decade, a few more kidney machines would only save a few lives, this will put a smile on the faces of generations upon generations of Maltese and visitors alike.
Above all I love Renzo's project because it fits in amazingly well with all that is Valletta. No other building could expose so utterly the variety of styles inflicted on the original concept over the centuries. And still, it takes the city back to its roots. The original was an austere version of the baroque hiding the violent passions of the monks who built it. Somehow this is replicated in Piano minimalism disguising an elaborate practical joke worth every cent that will be expended on it.
On practical considerations Piano deserves to be thrown out on his ear … again. Because of his superb humour, because of his remarkable interpretation of Valletta's history and our present he deserves to make Valletta his own. No city in the world will ever be more Piano. Nobody will ever accuse us of having no sense of humour.
Harry Vassallo is editor of Illum
---
Any comments?
If you wish your comments to be published in our Letters pages please click button below.
Please write a contact number and a postal address where you may be contacted.
---


All the interviews from Reporter on MaltaToday's YouTube channel.
---
EDITORIAL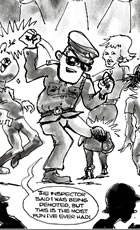 Conduct unbecoming
INTERVIEW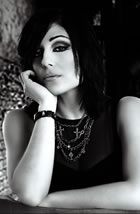 Ira comes of age

---
OPINIONS