| | |
| --- | --- |
| News | Sunday, 17 May 2009 | |
Matthew Vella
Simon Busuttil was one of Malta's busiest MEPs if statistics are anything to go buy, submitting 120 parliamentary questions, 10 motions for resolutions, 91 speeches and keeping the second highest attendance rate in the European Parliament of all Malta MEPs.
The Nationalist MEP, highly tipped to retain his seat, was present for 263 plenary sittings out of 299 in his five-year tenure (87.9% attendance rate).
His colleague David Casa was the member with the highest attendance rate at 91.6%.
But he also emerges as the least loquacious of MEPs, with just 48 speeches in the plenary. In contrast, Labour MEP John Attard-Montalto spoke 113 times in the plenary but did not draft one single report and only pitched seven PQs.
Labour leader Joseph Muscat had a more active career as MEP, submitting 93 PQs, 10 motions for resolutions, speaking 53 times, and drafting two reports. His attendance rate of 87.4% outshines that of Louis Grech, the present head of delegation.
At 79.5%, Grech has the lowest attendance rate of all long-serving Maltese MEPs, attending a respectable 237 sittings of 298. But he drafted four reports, the most for any MEP.
Glenn Bedingfield, elected in November 2008 after Muscat stepped down, had little time to make his mark, submitting four PQs and attending 28 sittings out of 38 (73.6%).
Voting records
Interestingly, Simon Busuttil and David Casa retain the highest rates of voting according to the direction of their political group – the European People's Party. At 94%, the Nationalist MEPs never strayed away from the line adopted by the majority of their EPP colleagues.
In direct contrast, they only voted in 77% of the votes alongside their Maltese Labour colleagues, signifying the lack of concordance between both sides on a substantial amount of issues.
Labour MEPs were in the main loyal towards the line adopted by the Party of European Socialists in 91% of the votes, although Muscat appears to have been just slightly more independent, (voting 89.7% of the times with the PES.
Unlike Busuttil and Casa, the Labour MEPs opted in 92% of the votes to join the Nationalist MEPs, perhaps signifying a less divisive approach to voting with the EPP.
---
Any comments?
If you wish your comments to be published in our Letters pages please click button below.
Please write a contact number and a postal address where you may be contacted.
---


All the interviews from Reporter on MaltaToday's YouTube channel.
---
EDITORIAL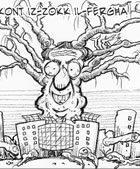 The Mater Dei haemorrhage
---
---