| | |
| --- | --- |
| NEWS | Wednesday, 08 April 2009 | |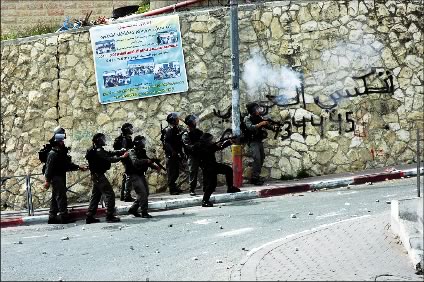 Karl Schembri
JERUSALEM – Israeli police shot dead a Palestinian motorist in occupied East Jerusalem as their colleagues were demolishing the house of another Palestinian yesterday morning.
Eyewitnesses said Iyad Azmi Awisat was driving to a nearby hospital when police manning a checkpoint opened fire, killing him on the spot, but according to Israeli police, the motorist was heading towards them when they shot him.
The Arab neighbourhood of Sur Baher was surrounded by police, Israeli soldiers and Special Forces as the first-floor house of Husam Duwiyat's family was being demolished.
Duwiyat went on a rampage into Israelis with a bulldozer last July, killing three and wounding several others.
Duwiyat was killed by Israeli police after the bulldozer incident in Jaffa Road last year, but last month the Israeli Supreme Court rejected an appeal by his family to stop the demolition of his family home, deeming it a "proportionate" answer to "terrorism".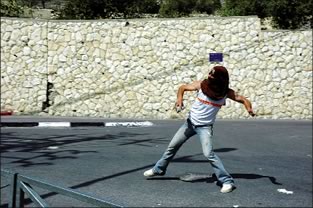 Violent clashes continued for hours in the vicinity of the Duwiyats' home after it was demolished, with shots and tear gas fired at dozens of Palestinian protestors throwing stones.
This is the first time that the home of a Palestinian attacker was razed to the ground since a 2005 military commission said such a policy was ineffective in deterring strikes on Israelis. Human rights groups slam the policy as collective punishment.
Duwiyat's father, Tayseer, 55, who lives in the floor beneath the demolished house, found his own house ransacked after the demolition.
"The court order did not authorize them to ransack my house downstairs, but they told us to get out as they were just checking there was nobody inside for safety reasons," he told Ramattan.
Watching family members sweep some of the dirt of what remains of his son's house, Duwiyat insisted his family of 25 people will keep living there.
"This is where we live, this is our land," he said. "Nothing will make us move from here, we're all children of Palestine. We are going to remain here forever, even if they demolish everything.
"When a Palestinian kills an Israeli, they destroy his family's house even if they have nothing to do with the attack. But when an Israeli kills a Palestinian, or worse when Israel bombs Gaza, nothing happens."
A lawyer for the Duwiyat family argued that Husam was mentally ill, as attested by a rape case in 2000, and had no ideological or religious motive for his attack.
Still heading the opposition when the incident happened, Benjamin Netanyahu had swiftly called for harsher measures in the wake of Duwiyat's attack and another similar one.
"We need to change the laws to allow us to operate against terrorists, who will know that their families will pay a price," he had said.
Two other similar incidents with bulldozers have been reported in Jerusalem since Duwiyat's death, though no Israelis have been killed.
Despite the military commission's opinion, Israeli leaders believe such measures are necessary to curtail possible attacks by Palestinians living in East Jerusalem, who through their Israeli ID cards enjoy more freedom of movement than the other Palestinians in the West Bank.
Israel occupied East Jerusalem in the 1967 war and annexed the area in a move that is not internationally recognised.

PRINT THIS ARTICLE
---
Any comments?
If you wish your comments to be published in our Letters pages please click button below.
Please write a contact number and a postal address where you may be contacted.