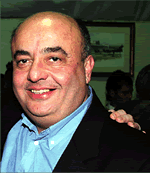 Charles Polidano
Charles Polidano, the building contractor affectionately known as "iċ-Ċaqnu" by his 1,000+ employees, states without any hesitation that he readily funds both PN and MLP.
"We give something to every party," Polidano told this newspaper over the phone. Asked to elaborate further, the construction magnate who once claimed he "built Malta" added: "Sometimes it is this political club, sometimes the other."
So do you help MLP as well?
"Yes, sure. Recently I helped Super One. I did their screed shuttering (kontrabejt)."
And when was this?
"Two years ago," Polidano answers triumphantly. But when asked specifically whether he has given cash to political parties, he flips back with a sharp "No."
What about services rendered in kind? Charles Polidano admits that he regularly helps the Nationalist Party with non-financial contributions. Asked specifically whether he is financing the building of the new PN headquarters, he sheepishly answers: "Now and again I give them truckloads of stone, free of charge (Ġieli naghtihom xi vjaġġ l'hemm u l'hawn b'xejn)."
Zaren Vassallo
On the other hand, contractor Nazzareno "Zaren" Vassallo of Vassallo Builders Ltd – the man with whom PN general secretary Joe Saliba recently holidayed in the Med – was almost foaming at the mouth.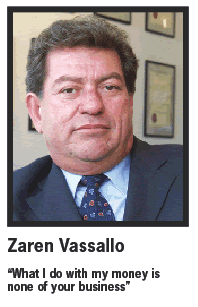 "This is something I cannot answer you on."
Why not? "For my own simple reasons," he raps back.
So are you basically saying that you cannot deny or confirm that you finance either or both parties?
"Don't put words in my mouth. Why should I tell your paper what I do with my money?" came the reply.
Gently reminding him that there is an issue of party transparency here, Vassallo strikes back yet again. "I don't want to tell you what I do with my money and how I use it. It is simply up to me what I do with my cash."
Anglu Xuereb
By way of contrast, hotelier and contractor Anglu Xuereb has no problem whatsoever in mentioning figures.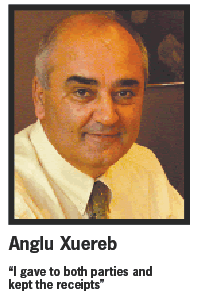 "Yes, I did finance both parties. Sometimes I used to give them both Lm1,000 in donations. It depends. It was not always the same amount," Xuereb candidly confirms.
Asked whether parties used to issue any receipts for these contributions, he answers in the affirmative.
"My last donations were about two years ago, if I remember correctly," continues Anglu Xuereb. Now, as a main candidate for newborn party Azzjoni Nazzjonali, the self-made businessman states "obviously, now I'm stopping my donations for the two political parties…"
Karmenu Penza
Private building contractor Karmenu Penza, often depicted by the Nationalist Party as the Labour equivalent of a "blue-eyed boy", promptly confirms with MaltaToday Midweek that he is an MLP donor.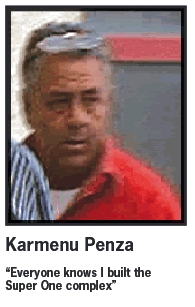 "It is an open secret. Every one knows that I built the Super One complex," he freely admits.
But then comes the million dollar question. Any help for the PN?
"Yes. I did help the Nationalist Party," the contractor confirms.
When was this? "Days before the EU referendum, I gave free stuff to a PN club in the north of Malta. They wanted iron beams, and I gave them iron beams," claims Penza.
And what about cash?
"Well, when there are Labour campaigns I contribute like all citizens do," answers the Luqa man.
Asked whether we are talking about a mere Lm20 note he answers:
"Well, it is not a Lm20 donation. It depends on how well-off I am financially," concludes Karmenu Penza.
Sandro Chetcuti
Sandro Chetcuti, who owns and manages Sandro Estates, also openly admits to donating money to political parties.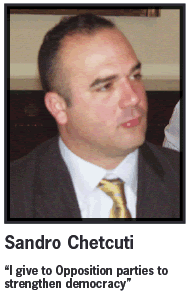 "In the past I helped the PN with reasonable figures," he explains. "Sometimes I used to give them Lm100, and at the time I felt it was always appreciated."
However, the contractor hints that times have since changed: "However, my impression today is that they no longer seem to appreciate this kind of contribution."
Perhaps surprisingly, Chetcuti claims that his contributions go towards Opposition parties. "I prefer giving money to a party in Opposition, because I believe democracy must be strengthened."
Asked which parties he means, Chetcuti claims that he has financed more than one Opposition party, but declined to specify which.
George Muscat
George Muscat, chairman of GAP Developments plc, depicts himself as something of a lone wolf and boasts of having no connection with one party or the other.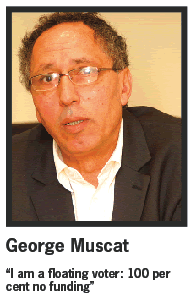 "100 per cent no funding from me. I am a floating voter and I don't finance any party," he states. "I have a wife and three children to feed. Is this not enough?"
"I'm not prepared to mingle with politicians. If I want to give a donation I'd go to Dar tal-Providenza and that's it," he states firmly.
Then he adds: "I don't care about politicians. If a man decides to go out for politics then it is up to him to see how he is going to finance his personal campaign. Same applies for the parties."