| | |
| --- | --- |
| News | Wednesday, 19 May 2010 Issue. 164 | |
The Malta Environment and Planning Authority (MEPA) is launching an awareness campaign as part of a number of initiatives it is carrying out during 2010, which has been declared by both the United Nations and the European Union as the International Year of Biodiversity. The scope of this campaign will be to increase the public's awareness of biodiversity actually means and the way the public can take action when it comes to safeguarding Malta's biodiversity.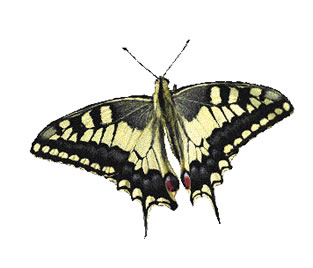 Every year Biodiversity Day is celebrated on May 22 and this year – in order to raise global awareness about biodiversity, how this affects our lives and how to safeguard this irreplaceable natural wealth – the United Nations and the European Union, felt the need to declare 2010 as the International Year for Biodiversity.
Throughout 2010 initiatives are being organised worldwide to disseminate information so as to promote the protection of biodiversity and encourage organisations, institutions, companies and individuals to take direct action to reduce the threats to biological diversity. At a press conference yesterday, Darren Stevens, EcoSystems Unit Manager at MEPA, said that "Indigenous biodiversity in the Maltese Islands is facing similar threats as those faced by biodiversity throughout the EU, with the most significant threats coming from land development, the problem with invasive alien species and over-exploitation."
He also pointed out that "in a recent 2009 European survey, only 18% of the Maltese population reported knowing what the term biodiversity actually meant. We hope that this campaign will address this issue, which in itself is another aspect to safeguarding our biodiversity."
He added "that over the past years, MEPA has carried out a number of positive initiatives to tackle the growing problem of biodiversity loss. In fact, over 13 per cent of the land area in the Maltese islands form part of the Natura 2000 network, which incorporates protected sites for habitats and species of European Community interest. With this land now designated as protected areas, Mepa is finalising plans to ensure that these sites are managed in an effective and sustainable way through the involvement of local stakeholders."
Mr Stevens explained that MEPA, through a number of funded projects, has been working at eradicating invasive alien species from sensitive areas such as St Paul's Islands and Ramla l-Hamra.
On his part, MEPA chairman Austin Walker said that even individuals could have an impact on the environment.
"By carefully choosing the products we buy, adopting more energy efficient habits, generating less waste and supporting government policies which promote biodiversity, we can all assist in having a more sustainable world," he said


PRINT THIS ARTICLE
---
Any comments?
If you wish your comments to be published in our Letters pages please click button below.
Please write a contact number and a postal address where you may be contacted.