| | |
| --- | --- |
| Raphael Vassallo | Sunday, 06 September 2009 | |
In a sense it was inevitable. Sad, too. Not to mention embarrassing, depressing and totally execrable. But if anyone out there claims to be "surprised" at the position taken up by Malta with regard to bluefin tuna conservation in the Mediterranean, they really ought to have their heads examined.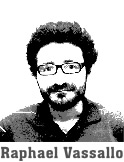 But first, a little background. Ever since the 1950s (and especially since in the 1990s) the bluefin tuna has been so severely over-fished in the Mediterranean that the spawning stock will almost certainly collapse in two years' time – if indeed it hasn't collapsed already.
This, by the way, is not a personal opinion of mine, but the informed opinion of virtually all the world's scientists (except possibly for one or two who just happened to be employed by the tuna industry itself), and the evidence in support of their conclusions is quite frankly overwhelming.
Two important points before proceeding any further: one, the bluefin is not the only species of tuna in the world, and not all the others are endangered. Yellowfin and skipjack, for instance (which are by and large what you will find inside your standard 'can of tuna'), are apparently doing just fine for the present... though of course, the way things are going that might also change in the coming years.
Two, when scientists warn of "stocks collapse", what they are referring to is a situation where the species is decimated at a rate faster than it can actually reproduce. Contrary to popular perception, the consequences are both emphatic and utterly irreversible. Not even a total closure of all fisheries would help at that point – by then, a whole new species would have already edged its way into its biological niche, and the bluefin tuna will no longer be able to compete with that species – some say the current jellyfish bloom is in fact connected to the decline in tuna stocks – and will never be able to regain its former numbers.
(Interestingly enough, some scientists now believe a similar fate befell Europe's Neanderthal man around 100,000 years ago: when African immigrants by the name of 'Homo sapiens sapiens' unceremoniously ousted him from his previously unchallenged position at the top of the food chain. The result? Neanderthals became extinct around 13,000 BC; and by 2009 AD, there were almost seven billion of his usurpers scattered throughout the globe.)
But back to the bluefin. While other countries and international organisations were busy debating the sustainability of the Mediterranean bluefin tuna fishery, the government of Malta was even busier building up its ranching capacity to become the single largest (and greediest) tuna-penning nation in the world. A full list of oddities concerning MEPA permits for tuna farms since 1996 (e.g., how some were granted too close to the shore; or why others were at first refused, but then approved after direct political interference in the planning process, etc.) would be too long for this humble article. But the information is all out there, just crying to be collated.
In any case: with their total capacity of 12,300 tonnes, Malta's ranches can now hold almost half the European Union's total allowable catch, which Joe Borg himself very conveniently fixed at 29,500 tonnes – three times higher than the maximum recommended by his own scientific advisors to avoid stocks collapse.
And yet, Malta's own tuna fishing fleet remains by far the tiniest and humblest in Europe. Last year, Maltese fishermen in total landed less than 200 tonnes of bluefin tuna – not even enough to fill one, measly little farm.
So the vast majority of bluefin tuna specimens inputted into Maltese cages will have been caught by international vessels, EU and non-EU alike. This makes of Malta the single largest driving force behind the current decline of bluefin tuna in the Mediterranean, bar none.
Did I already mention the fact that the EU Fisheries Commission is Maltese? Ah yes. What a remarkable coincidence...
But more of such coincidences later. When it became apparent that international efforts to conserve this fish were going absolutely nowhere, some countries – Monaco first and foremost, quickly followed by the UK, Germany, France and others – proposed placing the bluefin tuna on the United Nations' list of endangered species (called 'CITES'). This would effectively result in a ban on international trade, and with it the main reason for the over-exploitation of stocks in the first place – i.e., the disproportionate interest in the fish on the part of the Japanese market.
But inevitably – as reported by MaltaToday last week, and then echoed somewhat belatedly in the rest of Europe's papers in the past few days – Monaco's proposal immediately split the European Union into two.
On the one hand, there is Environment Commissioner Stavros Dimas, who urges the Commission to endorse the CITES listing proposal as the last remaining option to guarantee the species' survival.
On the other, there is... SURPRISE! None other than Malta's own 'man where it matters', Dr Joe Borg, who – not for the first time, one might add – is fighting tooth and nail against any initiative which might cost the local tuna penning industry even a tiny fraction of its multi-million euro profits.
But of course, there is no connection between Dr Borg and the government of Malta: none whatsoever. And for this, we have the word of his spokesperson Ms Nathalie Charbonneau, who told the Independent (UK): "any suggestion that he (Borg) had been influenced by the Maltese government was 'false and wrong'."
False AND wrong, aye, Nathalie? Yes indeed: nothing like a good old-fashioned tautology to overlabour the point. But while you're busy protesting so very, very much, perhaps you'd also care to explain why questions I sent for the attention of Dr Joe Borg earlier this year, came back with answers IDENTICAL to those I had already been given by the officials within the Maltese fisheries department.
Of course, how silly of me! It's just another coincidence, that a man who is not in any way influenced by the Maltese government, should miraculously supply the same (misleading) information, and in the exact same words, too.
Just as it is no doubt a coincidence that the decisions taken by the Maltese Fisheries Commissioner seem to always echo the express wishes of the government he was once part of... each and every single time.
So when, last November, Dr Joe Borg headed the European delegation to the international tuna summit at Marrakech, it was merely a coincidence that he totally ignored a report drawn up by the international tuna commission – and which concluded that the management of bluefin tuna fisheries (his direct responsibility, by the way) was a "travesty" and an "international disgrace" – and instead aggressively pushed an agenda that appeared (by coincidence, of course) to have been dictated to him directly by industry consultants.
It must be a coincidence, too, that so few journalists have ever questioned his astonishing behaviour. For instance: on the basis of which scientific study did Joe Borg settle on exactly 29,500 tonnes (and not, say 28,000, or even 30,000) as the total allowable catch for 2009? Who drew up this report (if any)? And why has nobody held the European Commission to account, when – less than a year later – the most recent studies conclude that the bluefin tuna's Mediterranean biomass has decreased three times faster than previous years? (In other words, at a rate directly proportional to the total allowable catch fixed by Borg, which if you will remember was three times higher than scientists originally recommended.)
Meanwhile, there is that other coincidence. In the same week that Malta became the first European country to openly oppose the Monaco proposal on the grounds that "the tuna penning industry contributes €100 million to the economy" (honestly: aren't you all proud to be Maltese?), the Fisheries Commissioner also declared himself against the proposal... using the exact same arguments.
It was reported, for instance, that the Commissioner was trying to "save jobs" – that's right, the same 1,000 jobs cited by the Maltese government in defence of tuna penning. (Though having said that: how will Borg continue to defend those jobs when there is no more bluefin tuna left to fatten? And by the same token: how can the Maltese government expect to continue raking in all those millions in profits, if the fish it sells at such inflated prices vanishes from the Mediterranean altogether?)
So many coincidences, so little time... the mind boggles. I will naturally leave you all to draw your own conclusions, but as for myself, I have long drawn my own: chiefly, that contrary to Eddie Fenech Adami's oft-repeated ambition ahead of EU accession in 2004, Malta never quite exported its "Christian values" to Europe in the end.
On the contrary: what we have managed to export to Europe – against all expectation, and to our great national chagrin – is our own unique and perfectly shabby way of doing politics. A philosophy whereby policies are drawn up based only on the expectations of certain ministers' close friends; and whereby serious decisions are taken according to the short-term interests of the very few... ignoring altogether the long-term exigencies of the many.
---
Any comments?
If you wish your comments to be published in our Letters pages please click button below.
Please write a contact number and a postal address where you may be contacted.