| | |
| --- | --- |
| MEPA Watch | Sunday, 16 August 2009 | |
Highlights
The proposed reform framework encourages enhanced dialogues between case officers and objectors to a particular development. Through this reform, this will be solicited so as to secure a holistic inclusion of all stakeholders involved in the development process. It is stated in no unclear terms that MEPA should be proactive in taking steps geared towards resolving any objections or disputes in respect of a particular application during the initial stages of the application process.
Against this background, the following salient recommendations are being proposed: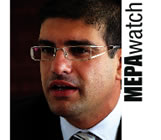 • Case officers will be encouraged to take the initiative, where they deem necessary, to meet with interested third parties who have registered complaints in respect of a particular proposed development and to document such meetings as part of the notes to committee presented.
• Case officers would identify whether the complaint is relevant in terms of having grounds in respect of MEPA established policies. If the concerns put forward involve issues which are fully in line with MEPA policy, then MEPA will explain to the objectors that such complaint has no grounds and would thus be ruled against by both the DCC and Appeals processes.
• Government will introduce measures aimed at facilitating submissions by registered interested parties; and improving the public consultation procedure in respect of subsidiary plans
• The timeframe allowed for submission of interest by third parties shall be increased from fifteen to twenty working days;
• Interested third parties may effect their submissions by hand, post or electronically
• The deadline for submissions is extended to the next working day if the deadline falls on a public holiday or a day when MEPA is closed for the public.
• MEPA will consider objections if the parties provide a justification on planning grounds, the representations are bona fide and not intended to just delay the processing of the application and the DPAR has not been finalised.
• Government will enhance the public consultation procedures currently in place in relation to subsidiary plans including Local Plans. At present, Article 27 of the DPA allows for a consultation period of at least six weeks on new subsidiary plans and/or revisions to such plans. Government will make provisions requiring MEPA to conduct another consultation process of six weeks when, following the public consultation, MEPA intends to make further changes to subsidiary plans over and above the amendments it has made as a result of the representations it had received during the first six-week consultation period.

Robert Musumeci's observations
In the determination of his civil rights and obligations or of any criminal charge against him, everyone is entitled to a fair and public hearing within a reasonable time by an independent and impartial tribunal established by law. (Article 6 of the European Convention.) In line with this fundamental principle of Human Rights s enshrined in our Constitution, our current Development Planning Act went a step further to recognize this principle in that all these civil rights and obligations are given to third parties who form part of the proceedings sub judice. Many objections are not necessarily environment related. In fact, there are occasions where MEPA refuses to follow a particular objection on the pretext that such a claim is not planning related and consequently does not fall within its powers. For instance, no direction has been given in the proposed reform framework as to whether MEPA should handle claims by third parties which are related to excavation works in breach of the Civil Code (in cases of excavation within 0.76 metres of the face of the party wall), even though all permits issued by MEPA are subject to third party civil rights and Structure Plan Policy BEN 1, which in turn provides that development should be subject to good neighbourliness. Also no clear direction is forthcoming as to whether such instances should be reported to the Police (since endangering of structures is conducive to a criminal offence under section 25 of Chapter 10 of the Laws of Malta), or the Occupational Health and Safety Authority (which has a specific role to monitor construction sites, ensuring that these operate in a safe environment). To complicate matters, it was recently communicated that the Building Construction Industry Department under the Ministry for Resources for Rural Affairs shall also be entrusted to act on such objections.
In the proposed reform framework, MEPA's responsibilities should be clearly defined, while conflicting remits between the various State Authorities should be highlighted.
Next week MEPAWATCH will focus on the proposed changes in MEPA's top management structure.
---
Any comments?
If you wish your comments to be published in our Letters pages please click button below.
Please write a contact number and a postal address where you may be contacted.
---


All the interviews from Reporter on MaltaToday's YouTube channel.
---
EDITORIAL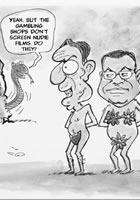 Better regulation is better governance
INTERVIEW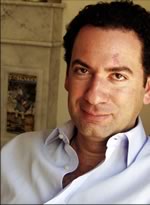 A midsummer's nightmare?

---