| | |
| --- | --- |
| Mepa Watch | Sunday, 07 June 2009 | |
Case Details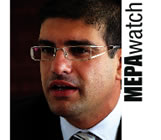 An application to sanction additional storage space for agricultural implements and produce by a full-time farmer at Tar-Remel in the limits of Zebbug was submitted to MEPA in 2003. According to MEPA, applicant was already in possession of an aggregate storage space of 265 square metres. However, it is relevant to point out that the applicant in question is a full time farmer, officially tilling a total area of 25 tumoli of land. During the application process, applicant also highlighted that he was opting to demolish two old stores within his holdings , which area more or less equivalent to the extended storage which was proposed to be sanctioned by way of his application. Furthermore, applicant also submitted that in reality, he cultivates other tracts of land which are registered on third parties.
MEPA's decision
The proposal was refused by MEPA's DCC. The Authority highlighted that applicant had already benefitted from a permitted storage space of 265 square metres which is located within one kilometer distance from the site where the extended storage was being proposed. MEPA's DCC insisted that permitting the extension (which was already built) would result in the take-up of rural areas, with the result that the countryside would be robbed of its open-space characteristics. It felt that the application for the proposed agricultural store runs counter to a number of Structure Plan Policies, which include SET 11, 12, BEN 5 and Paragraph 7.6 of the Structure Plan for the Maltese Islands.
Consequently, the DCC refused the application, stating that the proposed extension was clearly incompatible with the surrounding rural environment and negatively affects the scenic value of the area. In fact the DCC made reference to Structure Plan Policy RCO 4, which prohibits any form of development that adversely affects the scenic value of an area.
Planning Appeals Board Decision
The Planning Appeals Board overturned the DCC's negative decision on the pretext that applicant is a full time farmer, cultivating over 50 tumoli of land. The Appeals Board also granted the extension, noting that appellant (in this case the applicant) opted to demolish two derelict stores having a footprint which tallies with that of the extended storage to be sanctioned: …l-appellant lest li jwaqqa z-zewgt ikmamar ezistenti li jidhru fis-Survey Sheets ta' l-1967, u li l-area superficjali ta' dawn iz-zewgt ikmamar zghar hija ekwivalenti ghall-istore li tieghu qieghed jigi mitlub is-sanzjonament… Ghaldaqstant tenut kont ta' dawn ic-cirkostanzi, dan il-Bord qieghed jilqa' dan l-appell.
Robert Musumeci's observations
Agriculture development is regulated by the Design Guidance entitled Policy & Design Guidance - Agriculture, farm Diversification and Stables. Policy 2.4 A contained in this document provides that any extension to an existing building for the storage of farm machinery and agricultural equipment is permitted provided that the resulting aggregate area does not exceed 40 square metres total floor space (measured externally) in arable farms which are larger than 20 tumoli (such as the case under review). This policy further provides that the proposed development is located on arable land registered in the name of the applicant with the Department of Agriculture.
However this policy was only designed to provide a general guiding mechanism. This means that decision bodies are bound to take planning decisions on account of the specific circumstances governing an application. Each case is a sui generis application. For example, this policy makes no distinction between part time farmers and full time farmers. The same policy does not make any mention as to whether the replacement of old structures with new buildings having the same footprint is prohibited in the case where applicants are already in possession of the maximum storage area allowed by policy.
Rather than adhering to quantitative guidelines in the name of consistency, MEPA should strive to base its planning decisions after taking full consideration of the applicants' genuine needs. Statistics continue to reveal that the number of occupied farmers is practically on the deadline. If we really want to safeguard the interests of our countryside, policy makers should ensure that our farmers are encouraged to facilitate their operations. The Planning Appeals Board was therefore morally correct in its decision.
---
Any comments?
If you wish your comments to be published in our Letters pages please click button below.
Please write a contact number and a postal address where you may be contacted.
---


All the interviews from Reporter on MaltaToday's YouTube channel.
---
EDITORIAL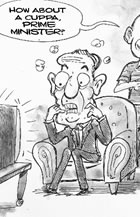 Tremors of unease
---
---