| | |
| --- | --- |
| Interview | Sunday, 01 February 2009 | |
Pay rise or no pay rise, it can't be easy living the life of a Cabinet member. More so when you are handed the tourism portfolio at a time when airlines are backing off Maltese routes and our core markets are facing deep recession. Parliamentary Secretary Mario de Marco has decided not to bury his head in the sand, and albeit defensive on his achievements in 2008, he does not look at 2009 through rose-tinted glasses.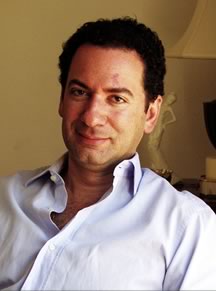 "I had the occasion of describing the current economic scenario as 'the perfect storm', in comparison to the George Clooney film – where trouble was coming from all directions," he starts. "2008 alone saw 35 airlines stopping their operations, while other existing airlines have downsized or significantly reduced their flights. In fact, it is being estimated that within the EU, there were 83,000 less flights than 2007. We are then faced with the fact that there is a recession in most of our core markets. Just by looking at what is happening in the UK, in Germany and in Italy, you are faced with a situation which some economists are describing as the worst we've had in 60 years. To compound matters, the pound sterling has now significantly weakened against the euro by nearly 30% over the past 12 months."
In spite of several government reassurances that we would be feeling the crunch in delay compared to other countries, NSO statistics now reveal that tourism in Malta started suffering during the fourth quarter of last year, at the same time everything else started going pear shaped in the Western economy.
"It must be said that we are entering into a new year coming from a record year in 2008," he said. "Notwithstanding a relative downturn in Maltese tourism over the last four months, we ended 2008 with almost 50,000 more tourists than the previous year. We had 245,000 more nights spent in Malta over 2007. By all means, 2008 was a year of achievement for tourism in Malta. We surpassed the 2 % international growth in tourism by almost double, as we stood at 3.7% over the previous year."
Certainly, we cannot talk in terms of growth this year. The hospitality industry alone employs 10,400 full-time and 10,300 part-time workers. It is also estimated that the number of people working full-time or equivalent, in sectors that are directly or indirectly related to tourism, comes close to 24,000 in all.
"A decline in tourism can have serious repercussions also on the Maltese economy," he commented. "At this point, all our efforts have to concentrate on doing our very best."
There seems to be no 'magic wand' formula to the problem, de Marco warns. Meanwhile, both government and the MTA seem to be stepping up their efforts to at least limit the damage.
"One of the major challenges we had towards the end of last year was to face the issue of accessibility," he said. "We all know that Ryanair closed its bases in Valencia and Bremen, and as a direct result it decreased flights to and from Malta. Furthermore, German Wings, which was flying from Cologne and Stuttgart, decided to pull out its routes to Malta. It is known that reduced accessibility will directly affect the number of arrivals. We have therefore started negotiations with a number of airlines and as a result – Easyjet has already announced that it will start flights to Malta from Newcastle and Ryanair from Bristol, Edinburgh and Trapani. Clickair will start flying from Valencia this summer, and SAS from Stockholm. Air Malta will be operating all of its 12 aircrafts, this summer, whereas last summer, the national airline operated 11 aircrafts on Maltese routes. The airline's strategy has now changed... Besides, Air Malta is increasing the frequency of its existing routes and it is now planning to start new routes from Verona, Stuttgart and Charles de Gaule in Paris."
And will this make up for our lost seats?
"In France alone, Air Malta will now manage to increase its seat capacity by almost 40%... yes, this should make up for the seat availability we lost," he replied.
Although perhaps heard-headed, those operators still adamant on catering exclusively for the UK market may need government help as they are heading into one of their toughest years ever. The move to increase accessibility from the UK may have comforted such operators, but in reality, does it make sense to invest in a decaying market?
"It was important for us to increase our flights from the UK because our statistics showed that the load factor of flights coming from the UK had a yearly average of 85%, which is extremely high, and is considered to be almost full capacity. This is why we needed to include new routes from regional airports and increase our frequency of flights from central airports such as Gatwick," he explained. "Adding flights alone is certainly not sufficient. We also need to stir up demand. As the saying goes, we need to get 'bums on seats' – which in today's economic scenario is not necessarily as easy as it may have been a year ago."
This is the reason why the MTA will be increasing its marketing spend in most of our core markets – namely Germany, Italy, France – with a TV campaign taking place for the first time in these countries. So far, the MTA has only advertised on UK television stations. Insofar as product is concerned, such campaigns are essential fillers for our success in tourism."
By all means, if any failed attempts by the Malta Tourism Authority went unnoticed in previous years, the authority must play its cards right throughout the next 12 months, as every step it takes will be scrutinised by the public more than ever before.
The MTA may ultimately fall under his wing, but is he stronger than the institution itself? Will the MTA pull it through this time? Will it learn to be dynamic enough to swiftly modify its strategies according to the fast changing realities of an international market that is not even sure of itself?
"MTA must take its marketing plans to the drawing boards," he replies. "Today's scenario is not the same as last year's, and you cannot make promotional campaigns as if nothing has changed. Whereas before, the bulk of the campaigning was made in the first few months of the year, which is when people decided on their summer holidays, nowadays the MTA has realised that the peak of campaigning must be spread in such a way that last-minute bookings are targeted. It is also important that when we talk about marketing, we do not only talk about advertising. MTA will also be considering other marketing activities – such as public relations campaigns and familiarisation trips for journalists in the trade. It is hoped that in 2009, MTA hosts over 800 foreign journalists who will be writing their articles on Malta in different magazines, papers and journals all over the EU. Besides, MTA will be present in all the important niche fairs. The authority has to be stronger on online promotion, and this is why it is in the process of purchasing databases so that it can use them to carry out various promotional campaigns. There will also be initiatives to promote diving, sports, English language learning and culture. Gozo will also be marketed as a separate destination. Moreover, the MTA has to focus on more events of international appeal – such as the Isle of MTV. We need to build a calendar of events so that we can see something happening every month. We are not only referring to large scale events here, but also events relating to Malta's authentic tradition – such as the bread festival in Qormi, the strawberry festival in Mgarr and the oil festival in Zejtun."
De Marco admits that MTA's nature of investment in the sponsorship of Sheffield United football team makes it difficult to quantify its returns. Answering the question on how the MTA now intends measuring results attained from its campaigns, he said: "Most of the advertising of MTA today is price driven. Since last year, every advert included the price of the flight to Malta. This year, a package price for flight and accommodation will be included. On each advert, there is also the inclusion of contact details for booking – and this helps us quantify the return from each campaign."
As much as 2009 may be the year of the Ox in China, it certainly is the year of the product in Maltese tourism. De Marco notes that 30% of holidaymakers visiting Malta are repeat tourists, "so our product must be appealing."
Does this mean he is happy with our product?
"Absolutely not," he said. "I believe we are only scratching the surface of what our product can truly offer. With regard to our cultural heritage, I believe we should be doing much more to present Malta's historical gems. Very few countries have the possibility to let visitors view a different historical fortification every day throughout a seven-day trip. If only these were properly restored. I also believe that our museums could do much more to make themselves more appealing to tourists. The restoration of the Hypogeum was one step in the right direction, but we certainly cannot stop there. Insofar as our beaches are concerned, we need to make far bigger efforts to have them managed in a more organised manner. We must also make them more accessible. I also believe that our old villages have a certain authentic feel to them, and we have never really exposed this to tourists. Now all this relates to the hard side of our product. Our soft side must be also taken into account – and this is where service comes in: be it the service you get at hotels, restaurants, buses, taxis, guides at groceries or police stations. Our nation prides itself in hospitality as being one of our major selling points. While many people make a tremendous effort to go out of their way for service, unfortunately there are a few who act as if there's no tomorrow and give an extremely bad name to the industry. Training has to be seen, not as an expense, but as an investment. MTA in fact will soon be launching a €4 million fund to be utilised for training and research – designed to train and certify managers and supervisors in the tourism sector."
Priding ourselves on hospitality does not mean you can offer professional service. Using MTA funds to organise courses lectured by political appointees on how to run a catering establishment may not necessarily bear as much fruit as we hope for on the product side. Now really, what else needs to be done?
"I believe there has to be a stronger shift from part-time to full-time. Obviously, to do this we need to reduce seasonality of our tourism arrivals. It is important that people working in the industry feel that this is not simply a dead-end job, but rather a career which could take you to different heights. There is also the requirement of the offer of better conditions to employees. We are not only weak in this aspect because of a question of staff attitude, but there is also the question of employment conditions," he said.
"This is a time when we need to look at ourselves and see what is lacking in our tourism product. This is the time when a number of hotels will need to decide on investing in refurbishment and retraining of staff. Unfortunately, there are still hotels that are stuck in a time warp. These still have to realise that the UK market does not account for 70% of our market any longer, but for 35%. These still have to realise that the majority of tourists no longer come on package deals but are now booking directly via the Internet. Unfortunately, some of these hotels do not have the means to receive online bookings. Also with this factor in mind, the OPM has launched a €10 million fund for sustainable tourism projects by private enterprise, and this is EU-funded. One only hopes that the private sector takes advantage of this fund so we can improve our product."
Whereas challenges are normally exciting, this one seems scary. Is de Marco confident about pulling this through?
"I am confident that the tourism industry in Malta is resilient enough to get through this difficult and challenging time. If anything, if the industry plays its cards right and invests where it's needed, it can come out of this storm even stronger. We are navigating in uncharted waters, but this should not drive us to inertia. Doing nothing is simply not an option. The resilience of all stakeholders should encourage us to work stronger and closer together in the current scenario," he concluded.
---
Any comments?
If you wish your comments to be published in our Letters pages please click button below.
Please write a contact number and a postal address where you may be contacted.
---


All the interviews from Reporter on MaltaToday's YouTube channel.
---
EDITORIAL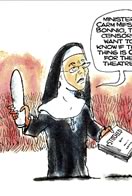 The blasphemy of censorship
---
---
---