After an absence of five years, PN executive council president Jean Pierre Farrugia has been returned to Parliament in the unlikeliest victory for his party, with the thinnest majority ever. But he does not believe a one-seat majority should pose many problems for Gonzi

By Karl Schembri
It feels lonely on the backbench. Jean Pierre Farrugia, a doctor by profession and president of the PN's executive, knows that his presence on the government side is merely a number, another vote for the ruling party that serves to keep it in power.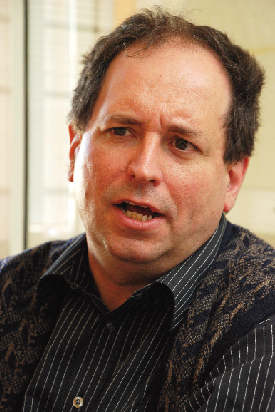 He admits this matter-of-factly, even though the backbench is now bound to be in the limelight, given the single majority seat which Lawrence Gonzi must cling to in the next five years to maintain his rule.
For Farrugia, the election result was not a surprise.
"I was expecting the result to go either way; I thought it would be very close," he says. "Even the polls were showing this, although the PN was enjoying an advantage, which then went down. In fact I was expecting to end in the Opposition; I mean after two legislatures, a break of 22 months, and another previous four legislatures the Opposition was quite to be expected. The truth is the Labour party had a golden opportunity and lost it."
Faced with the uncertainty of a single-seat majority in the House, Farrugia downplays the significance of this by citing even thinner majorities
"One thing about the margin of victory: although it appears quite narrow, if you compare figures with some elections abroad you'd be surprised how things are going elsewhere. For example, when Bush was elected in 2000, the state of Florida, which was a determining factor, had a margin of some 450 votes among 6 million voters. The same happened in Italy in 2006, they had a very narrow margin – a difference of some 25,000 votes in a country of 83 million people. So when you compare percentages, our margin is eight times bigger than that of Italy, 60 times greater than that of Florida. I'm not saying it's not a narrow margin, but Bush went to war in Iraq with a much thinner majority."
At this point, the jibe was irresistible: No wonder Gonzi joined Partnership for Peace, I tell him.
"That's small fry," he says laughing, but returning to seriousness he admits he was not expecting the PfP membership decision.
"I wasn't expecting it, but I don't think membership in itself is controversial. It's a partnership, just like Labour wanted a partnership with the EU. As NATO non-members we can have this partnership. To be honest, Gonzi's speech at the mass meeting held after the election struck a chord with me. It was a national message of unity. I don't think this decision (PfP) helped take things in that direction. But when you consider things, even Russia is a partner, so it's not that controversial. If anything the discussion should centre around the level we should participate in."
Couldn't government wait till Parliament convened, I ask him?
"I don't know what constraints they were actually facing, but I understand there must be some reason behind this rushed decision. Right now there were discussions on whether Ukraine and Georgia should be allowed in as members, so it must have been a moment when new members were being recruited."
Has this decision been explained to you at party level?
"No, neither as parliamentary group nor at executive level. On a political level there were no problems. We're clear about neutrality: we don't want to become NATO members, and being partners with NATO is no longer an issue. But one could have got the Opposition on board, and that, I think, was the government's failing. At least in the beginning one would have expected the government to start treading more carefully, because perceptions count too. It's true there is no controversy but the perception is that government wants to forge ahead on its own. Having said that, once you win an election, you have to govern. A miss is as good as a mile. You either win and take all or lose and take nothing. And that's unfortunate in our democracy as we live it."
Still, it is a frail majority and a potential landmine for the prime minister as his disgraced candidate, Jeffrey Pullicino Orlando, faces a police investigation and the public's widespread mistrust in the wake of his lies about the Mistra discotheque.
"When we were elected in 1987 we had just a one seat majority and this was never an issue and it never posed any problems," Farrugia quips. "This became an issue in the 1996-1998 legislature under Labour. The political instability arose not so much because of a one seat majority but because of the problems within the MLP's ranks, the problem was il-perit Mintoff. Having a majority of one poses organisational problems, in terms of reaching pairing arrangements and such matters, but it shouldn't be a problem of stability."
Anglu Farrugia has already said he would not reach any pairing agreements – a statement which the Nationalist MP finds risible.
"He must be very far sighted," he says laughing. "I remember in 1998, the Opposition did not agree to a pairing arrangement. There was a five seat majority and the Opposition felt that was too much for the votes the government got. So it expected the Speaker to be chosen from among those five. That could have been done easily, but we ended up spending five years being unable to physically move out of Parliament. It literally was impossible to get out of the building. And that also means being cut off from the constituency."
Asked if he believed it was time to give a good salary to MPs who would be full-time parliamentarians, Farrugia does not believe this would be the solution.
"I believe it's a double-edged sword. You have parliamentary committees that have a lot of work to do, so the fewer the parliamentary sessions you have, the less work they can do. And they end up meeting for very long hours. So in that case there is an argument for extending parliament's working hours. On the other hand, the more time you spend in parliament the less time you have for your constituency. I think a compromise could be somehow reached if there were adequate backup services, like secretarial facilities, research and the physical space to work there. All the government backbenchers and the Opposition's parliamentary group have is a room or two with some four PCs and a kettle to make some tea. That's how primitive we are."
Taking his cue about the '98 problem for Sant – which he aptly described as "Mintoff" – I ask him if this time round the problem could come by the name of Pullicino Orlando.
"I don't see it that way because Pullicino Orlando has no problems with the party, while Mintoff had problems of ideology with his party. Sant wanted to move towards the centre, Mintoff resisted that."
Yet Gonzi gave us to understand that Pullicino Orlando did not tell him all the truth about the Mistra case. Isn't that enough of a problem with the party?
"To be honest I don't know the details behind the case. I never talked to him (Pullicino Orlando) about it. All I know is that he is contesting certain versions of events on the media. I also know that the case was investigated by the police and that it is now in the Attorney General's hands. A political party cannot come in instead of the juridical structures of the country."
But on a political level there is a question of credibility – whether he deceived the public or not, I insist.
"Before you have the facts right you can't proceed. He is contesting this version."
Isn't there enough evidence to get him to resign from Parliament?
"So far he has already resigned from one seat," he says jokingly about his rescinding of the seventh district. "He has one left… so he's half way there. But joking apart, I won't judge my colleagues, nor my adversaries. His position is that he's expecting the police investigation to be concluded, so one has to wait. But his case has nothing to do with Mintoff's, as he has no problem with the party."
But surely, I interrupt him, the party must have a problem with him? Thanks to his lies the party lost thousands of votes in the last week of the election. Isn't the party executive concerned about this?
"The party's executive has met once so far since the election. The items on the agenda were the political situation and the by-election. None of the executive members, who contribute very regularly, raised this point, so obviously the party leader did not refer to it. The only point discussed was the by-elections."
So you didn't discuss Pullicino Orlando at all.
"The executive wasn't meeting in the electoral campaign. He wasn't discussed, neither before nor after the election."
Isn't this issue protracting too much?
"The prime minister himself is saying that one has to know what he will be charged upon."
Yet, one can still commit something that is not criminal but politically unacceptable, I tell him.
"True, but one still needs the full facts of the investigation. I'm not saying we need a court sentence, but at least we need to have the charge sheet in hand. All we have so far is the contract, which somehow shows he was incorrect in the information he gave originally when he actually had signed this contract. Now the PN will wait for the AG's conclusions."
Beyond the Pullicino Orlando fiasco, Gonzi's margin of victory requires him to act as a government of all the people, Farrugia believes.
"I look forward to having less spin, less rhetoric, more consensus. Having said that, with a majority of one seat, the Speaker is not up for discussion. You just can't afford to have any Speaker. It's not just a question of political trust, but also of the person's credibility, authority and competence."
I tell him there is also the presidency.
"There's a year left. Isn't that too much in politics? Let me be honest: even in the last appointment of President, I wished one would have chosen the person by consensus."
About the PN's upcoming election for secretary general, Farrugia says Pierre Portelli – who has been named in the press for the post – has "all the credentials" for the job. "It doesn't mean he's the only one to have them," he adds. "And I would like to see a contest for the post, because it's healthy."
About Gonzi's choice of Cabinet, he says the public reaction has been favourable at the fact that it has shrunk.
"But one has yet to see in real terms how it will deliver," he says.
In the coming months, Farrugia will be back in the backbench, possibly forgotten by his own party unless someone decides to kick up a Mintoff-like storm.
"We haven't entered Parliament yet, but from my experience I can say you are never consulted, or almost never. The backbencher is just there to speak about anything from cabbages to kings, and to vote in favour of the government, as long as he's on the government side. At least if you're in the opposition they have spokespersons for every sector, so you would have a sector under your responsibility. Unfortunately backbenchers are not part of government. They're just part of parliament. I never felt part of government when I was backbencher between 1998 and 2003; never, except when we won the election."