TOP NEWS | Sunday, 02 September 2007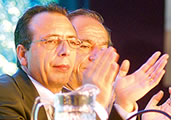 Saliba holidayed on Zaren's boat five times
In an interview with MaltaToday, Nationalist Party secretary general Joe Saliba confirmed that his two-week stay on construction magnate Zaren Vassallo's 'Princess Charlene' was his "fifth or sixth" holiday on the same boat...
---

The X-ray machine that is meant to be used on children at the new Mater Dei Hospital has been found to be unsuitable for infants given that it does not operate on low radiation doses supposed for young patients, MaltaToday can reveal...
---
Mintoff wants MaltaToday owners behind bars
In an unstinting campaign against this newspaper, former prime minister Dom Mintoff has filed the first-ever criminal libel action against MaltaToday...
---
OPINIONS
---
NEWS | Sunday, 02 September 2007
One migrant dead, three still missing off Sicilian coast
Nature Trust appeals against Danish Village bungalows
Gatt unveils 20 projects for Grand Harbour facelift
Throw away the remote – PBS is sure to keep us watching
Pharmacists warn against 'demotion' of medicines watchdog
Property proposals: pretty vacant?
---

---



Don't rock my boat
His Mediterranean cruise with a construction magnate brought out into the open the incestuous relationship of politics and business. Will PN secretary general Joe Saliba's cost him a bout of sea sickness in the next election? Interview by James Debono>
---

Thumbs down for Ta' Cenc villas from EU Commission
The Ta' Cenc developers, already at odds with the Structure Plan, could face another insurmountable obstacle to their designs: the European Commission. The EC is calling on the Maltese authorities not to authorise further development in Ta' Cenc which would risk the integrity of sites that should have been proposed as Special Protected Areas. News - James Debono
>
---

Bird Hunting
It's not all bad news on the hunting front, with Malta recording its first ever breeding pair of Little Egrets this week. But illegal hunting still casts a long shadow over nature conservation. Bianca Caruana on the ongoing, unresolved hunting dispute...
Feature - Bianca Caruana
>
---

Jason U-Tube and Sarko Salibae

Locally, there has not yet been a virtual debate; however, it was a clip posted on "You Tube" by unsuspecting canvassers of former Labour minister Charles Buhagiar that clearly illustrated the dangers of the public nature of the new medium for politicians... Charlot Zahra's election diary >
---
---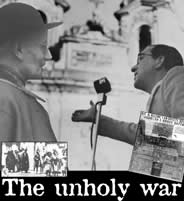 ---

---

---
---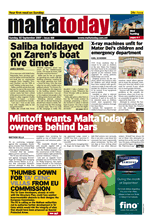 Click to download front page in pdf file format
---

---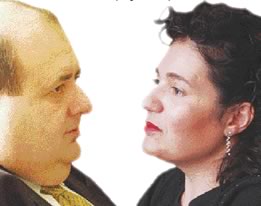 ---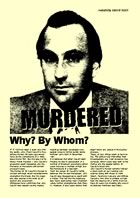 More MaltaToday special reports

---