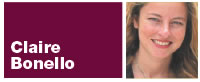 Judas Iscariot received thirty pieces of silver to betray Jesus Christ. Victor Borg, owner of the Ta' Cenc Hotel, has factored in the rate of inflation since then and figured out that it would take 33 villas to get Maltese parliamentarians to betray the public's trust and to smooth over the difficulties in giving the Ta' Cenc development the go-ahead.
Borg's comment was made during the stormy public consultation meeting held this week. The Times reported him as saying as saying that he had reduced his original proposal by 33 villas, almost as many parliamentarians as we have. "Had I given them half a villa each, we would probably not be here today, but I chose otherwise, because it is my right."
The fact that this statement did not attract much comment is shocking and dismaying. It is a reflection not only of Borg's brazenness but also of the widespread fatalism and acceptance of corruption and bribery in Malta. With his "Villas for Permits" comment Borg has inadvertently revealed a mindset which is typical of Maltese speculators, namely that anything is possible – legal obstacles notwithstanding – if enough money (or immovable property in this case) is thrown at the people who matter.
And for Victor Borg and his ilk the people who matter are the politicians. His quip is evidence of what is considered to be an acceptable modus operandi for the construction industry – cash for favours, property for permits, call it what you will – it is bribery by another name. At the time of writing our MPs, the same people who squeal in indignation and hotfoot it to their libel lawyers when much less serious allegations are made in their regard, have not reacted to the charge that they can be bribed with half a villa. Their silence in the face of Borg's comments does nothing to allay public concern about the links between elected politicians and the building industry, and the suspicions that negotiations between the two take place far from public eyes and outside legal fora.
It was only a matter of time before someone wheeled out that old speculator standby about employment prospects, at the Ta' Cenc meeting. "Can you imagine how many people Mr Borg would employ should the project be given the green light?" someone mused, for all the world as if Gozo's employment statistics depended solely on the construction of the villas and a new hotel. I can't believe that people are still at the stage where they believe that all development, even in a unique, unspoilt area like Ta Cenc, should be okayed because it could – and the operative word is "could" – give rise to more job vacancies.
There are a number of reasons which show this up to be an illogical argument for the granting of planning permission for the proposed project. To begin with, it is outside MEPA's remit to consider the number of potential jobs which could be created. MEPA has to base its decisions solely on planning and environmental considerations. If it were not so, all the developer would have to do to secure planning approval would be to wave a list of his hundreds of present employees and thousands of potential ones under the Board members' noses and they would start nodding away like those good luck cat toys in Thai massage parlours.
Whether an applicant employs two people or 2,000 should be an immaterial factor for MEPA. Being a big employer does not exempt anybody from following the planning procedure laid down by law. Nor does it mean that planning permission is granted automatically. Moreover, the hypothetical jobs which would be created should Borg's hotel-and-villafest materialize, should be weighed against the general public's right to enjoy an area of outstanding scenic beauty. Borg is not being magnanimous by allowing the public access to the footpaths which have been used for years, nor is he being overtly generous in allowing ramblers access to the foreshore. Those are rights of which the public should never have been deprived, regardless of what Borg may say.
When I last wrote about Ta' Cenc at the beginning of last year, I quoted some reviews which visitors to the hotel had posted on the Internet site Tripadvisor. This is a site where people give ratings to different categories – rooms, service, value, cleanliness, dining and activities and gym. At the time, 24 reviews had been posted. To a man, the visitors stated that they loved the location but the overwhelming majority of them noted that the hotel seemed to be in decline, that the furniture was tatty and that the place was in urgent need of a major makeover.
Now, a further 31 reviews have been posted and the observations are on the same lines – lovely location, helpful staff, good food, but awful, dated furnishings, non-functioning television sets and air conditioning units and a general sense of neglect. The hotel gets a 3.5 rating out of a possible 5 and practically every visitor claims to be puzzled at the 5-star rating which the hotel still carries.
One guest from Liverpool seems to have had the holiday from hell there. He describes the room's invasion by flying ants which he had to kill himself (though insect repellent was supplied by staff) and the way that the pile of dead ants was left there even after the room was cleaned. This in addition to non-functioning air-conditioning, a broken sink and a dreadful smell. The guest cut his holiday short and ran away from Ta' Cenc probably shaking the dust off his sandals.
Victor Borg may argue that that the posting is a fictitious one. I don't think so. There are photos of the crumbly, mouldy walls and other shortcomings mentioned. Borg can take a look at them whenever he chooses to. If he wants repeat clientele and new visitors he should fix them, rather than building hulking new hotels. And if he wants to swell the ranks of the employed, he can engage a veritable army of maintenance and cleaning staff to give the place a good once over. It is hard to believe that a new hotel will be the smart place it's being made out to be, if the present management can't even keep this one clean. Maybe Borg should concentrate on fixing the plumbing and sweeping the insects into a dustpan rather than stamping his feet and demanding that he be allowed to build blighting more of our countryside in the process.
What he really should do is read the post of a guest who fears that Ta' Cenc will be ruined forever by further development. The guest, who visited in June last year, said: "I will probably go to Ta' Cenc again. I rather love it but I will be greatly saddened if its decline continues. We gather that the owner wants to build some monstrous "7-star" hotel and golf course as part of the complex for which he awaits planning permission. This would totally destroy the spirit and integrity of a very unique place. At the same time it is clear that because of this the owner is unwilling to spend any money on the current hotel."
He couldn't have said it better.