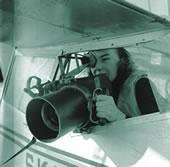 TOP NEWS | Sunday, 29 July 2007
'I'll be watching you'


Watch out – they'll be checking on you from above.
Government will tomorrow launch its latest enforcement strategy from the skies in a bid to ensure no development takes place outside development zones – aerial pictures of every inch of the Maltese islands will be used to compare pictures with different date-lines to keep tabs on all developments...
---

The tension was palpable at the Malta Football Association's headquarters as association vice-president Carmelo Bartolo counted the votes for the two contestants for the post of MFA president. As the votes swayed between the two rival candidates, the monotone call of 'Darmanin Demajo' and 'Dr Mifsud' were the only words that mattered as delegates and journalists feverishly ticked away on the counting sheet...
---
Auditor reappointed in last-minute decision
Auditor General Joseph G. Galea's tenure was yesterday extended within just an hour of MaltaToday's enquiries with the Office of the Prime Minister over the finalisation of one of the National Audit Office's most politically charged of audits.
---
Agreement signed with investigated importer
The Prime Minister yesterday finally signed the Pharmacy of Your Choice agreement with a pharmacy owners' representative who is under investigation for allegedly importing fake drugs...
---
OPINIONS
---
NEWS | Sunday, 29 July 2007
Labour woos ex-GWU Emmanuel
Health Ministry mute on Mater Dei migration
Three police officers interrogated in MMA bribery scandal
Consumer watchdog investigates anti-fungal cream price
Priests and NGOs rule community radio, OK
Letters of shame
ATP refuses separate bus route for migrants
Azzjoni Nazzjonali bar press from first AGM
---

Malta moved its body
---

Libya: land of opportunity
About a fortnight ago I was invited by the Ministry of Economy and the Chamber of Commerce in Holland to be the keynote speaker in a seminar about Libya... Opinion - John Dalli
>
---



Bring on the clowns…
It was another fine day at the Valletta police station. The sun was shining, the pigeons were moulting, and despite the outrageous recent indulgence in musical concerts, outdoor festivities and other such examples of State-sponsored anarchy, the entire country appeared to have finally reverted to its usual, lazy routine...
Opinion - Raphael Vassallo >
---

Uptight MLP candidates

Charlot Zahra's election diary
---
---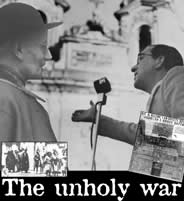 ---

---

---
---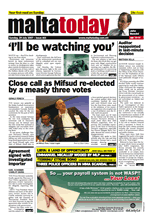 Click to download front page in pdf file format
---

---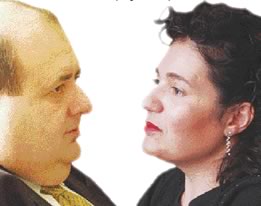 ---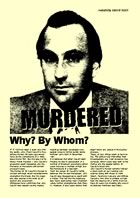 More MaltaToday special reports

---
---