| | |
| --- | --- |
| News | Sunday, 31 May 2009 | |
David Darmanin
A judge and a magistrate who are boycotted from official government functions were not invited to George Abela's swearing-in ceremony on 4 April, but the President found no qualms in receiving Judge Lino Farrugia Sacco in a courtesy call paid to him by members of the judiciary shortly after his investiture.
Farrugia Sacco and Magistrate Antonio Mizzi are still excluded from government functions since a decision was taken in 2007, after the two men retained their posts as presidents of sporting associations.
They were accused of breaching the judicial code of ethics by the Commission for the Administration of Justice and defied calls for them to resign their positions, on the grounds of a possible conflict of interest.
But despite the boycott being still in place, the relationship between George Abela and the two members of the bench was described as one of "friendship and reciprocal respect" by an informed source.
In December 2007 the government decided to formally exclude Farrugia Sacco and Mizzi from all official functions for retaining their posts as president of the Malta Olympic Committee and the Malta Basketball Association, respectively.
The boycott came into force on 13 December 2007, when Farrugia Sacco and Mizzi were omitted from the official list of invitees for the functions commemorating Republic Day.
But last April, all judiciary members were invited to President Abela's swearing-in ceremony, and the Office of the Speaker – which was tasked to co-ordinate the event, stuck to government's guns in blacklisting Farrugia Sacco and Mizzi.
On a separate note, Speaker of the House Louis Galea had in the past clashed with the two members over their sporting roles when he was education and sports minister.
Less than a month after Abela's investiture, Farrugia Sacco joined other members of the judiciary on a courtesy visit at the President's Palace.
The same judge was yesterday invited to the Palace at a presidential event receiving members of the Malta Olympic Committee accompanied by athletes participating in the Small Nations Games.
The boycott decision was taken at the highest government levels, on the commission's insistence that government should not undermine its orders to the judiciary members.
---
Any comments?
If you wish your comments to be published in our Letters pages please click button below.
Please write a contact number and a postal address where you may be contacted.
---


All the interviews from Reporter on MaltaToday's YouTube channel.
---
EDITORIAL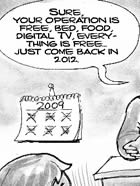 Free health? What free health?
---
---