| | |
| --- | --- |
| Book Review | Sunday, 31 May 2009 | |
The tales of the island's unwritten history come to life in Stejjer li ma kellhomx jinkitbu by Immanuel Mifsud. But will anyone notice, MARK VELLA asks?
If there is anything after modern, it must necessarily be post-; vague enough, all-encompassing, with money of it's own, as may be witnessed by the countless publications on the subject and associated coterie of cool Goldsmiths style post-grads. In the days when I read literary theory, like Profs. Anton Xuereb in 'Happy Weekend' spending his Saturday with Myth, Truth and Literature – Towards a True Post-Modernism, post- was fascinating. A prism of realities reflecting themselves into infinity, colliding meaning and a reality that no longer is/was (or may be, somewhat) in an endless spiral.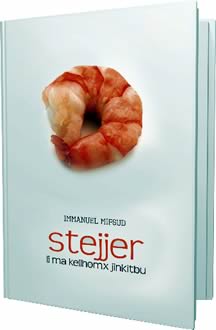 This last phrase might have been whipped up by a random phrase generator, a special effect, so to say, but I guess anyone can get the gist. Even contemporary Maltese literature has got it, as has a Maltese society plagued by the much-maligned 'relativism' (the Bishops where spot on from the word go). Prof. Xuereb too: a stuffy, straight-laced academic who lives for his Friday whore-fix, reads crit on Saturday, and spends Sundays picknicking in Buskett with his old biddy of a Nazzjon-reading aunt.
Anton Xuereb is at face-value a stereotypical Mifsud charcter, even though another succint examplar of the author's fascination with the chiaroscuro that accompanies the transition from Saturday night to Sunday morning. He might have struck me as the least special of effects, in this post-modern phase that our literature might be going through. In publishing, we can spin a yarn or two and make the headlines, and I may have been an ertswhile culprit in this. In writing, it seems we can too, within a suitable marketing infrastructure. But there's the rub: is anyone getting it?
Better get to my point, and avoid any post-modern conundrum. Having been both Mifsud's and Ġuzé Stagno's first publisher, I may not have seen it coming. More obviously in Stagno's case, we had artificially heralded a new literary Messiah, or a somewhat Messianic age. We blurbed our way to the press, creating the shock wehad hoped for. But following Żerbinotti, what has remained except an inane Bondiplus on censorship, starring Ġużé, and a three-day debate on how many four-letter words a publication can carry? Did we create a myth to get shortchanged of some or any possible truth?
Clever, eh? Maybe that's why this particular short-story has lingered in mind. And Myth, Truth and Literature – Towards a True Post-Modernism really does exist (I lazily googled the title and balked at the prospect of reading it). But Mifsud's latest anthology, though not so hot on expletives or Stagno's popular witticisms, has its own array of special effects. A suicide club discussing carbon monoxide levels and the right ppm. A sanatorium Gagarin. A neurotic fatty popping her festering zits. The procession of token whores, homosexuals, frustrated housewifes. The works.
Is anyone dazzled? Seems not, in the same way as Stagno dazzles, but for the wrong reasons. Few, if any have discussed his popular appeal with reference to what he writes about and how: his stark references to our common, unwritten mini-history, the vibrant turn of phrase, a fuck-all look at life that in itself has a political valency and also an underlying tenderness. And one can bet his bottom dollar that no-one will speak about Mifsud's consistent edification of the architecture of the modern, post-whatever, soul. Whilst Stagno is sold as superficial because his clinical skimming of the surface is misunderstood as a dime-a-dozen quirky realism (and then ironically faling into the trap of unecessary flattery), Mifsud's chronicles of the dark underbelly of Maltese contemporary society will once again virtually go unnoticed.
I guess that is the main question today, in order to rise above the futility of extolling the aesthetic niceties of a text. In Mifsud's case, it's pretty superflous. Suffice to mention that Mifsud may be a thematic author whose array of characters is now quite static and predictable, but his strength lies in laying bare the grizzly workings of esconced souls, far away from the camera eye that seems to determine most of what Maltese society purports itself to be, in that exact spot where myth and truth collide. This latest anthology can be described as succint and essential, exemplified also in a feeling that the prose is the most clinical and razor-sharp ever, and that the author has honed his art to such a point that one cannot envisage how much more can you dig into the cavernous depths of his characters.
But who's listening? And who will? It is probably a minor crime that this book will make the usual rounds and some more, and then end up in a customary oblivion. But if we really have to reckon the validity and relavance of our literature today, this deafening silence (or some other misguided hullabaloo) is the ground where we should be treading.
Ħars, Mifsud's tour de force in this anthology, may serve to illustrate the point: the colliding gazes of characters that each tell their own side of the story, creating a prismatic myriad of other stories bouncing off one another, much akin to a camera sweeping from one perspective to another. If this polyphony cannot be heard beyond the page, or is muted by a stultifying TV camera eye, then we might as well have kept these stories unwritten.
Mark Vella was Immanuel Mifsud's first publisher. He now works and lives in Luxembourg.
---
Any comments?
If you wish your comments to be published in our Letters pages please click button below.
Please write a contact number and a postal address where you may be contacted.
---


All the interviews from Reporter on MaltaToday's YouTube channel.
---
EDITORIAL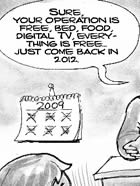 Free health? What free health?
---
---