| | |
| --- | --- |
| Mona's Meals | Sunday, 15 March 2009 | |
Whenever I land on the island - the big island called England, rather than the little one here - and am whizzing through the streets of London, everything becomes a glutton for my attention. And I respond with love for the urban architecture, general organisation and cleanliness; and with awe at the sense of history and culture. Yet the one unfailing feeling is that of envy. I'm envious of the restaurant critics there: they really have their work cut out for them.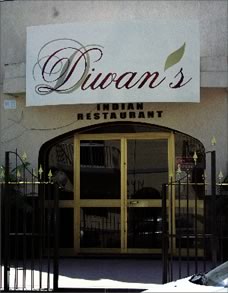 All the streets around the 'acceptable areas', in which, sadly, I cannot include Peckham, are replete with restaurants. Indian, Bangladeshi (and not scared to declare themselves as such, as they do here), Pakistani, Ethiopian (yes!), Chinese, Turkish, Mexican, Italian, French, and of course, all the rage right now, Modern Traditional British, in upper case, as befits the reign: they're all there, and more.
To call London the food capital of the world right now would not be stretching the point - it really is. I have to admit that in several visits over the past months, I have not managed to eat a single bad lunch or dinner, usually in exchange of a very decent swipe of my card. Since the readers on www.planetmona.com are always asking me to, I'll post some guidelines on the website; the last time I did, the hits went through the roof as everybody suggested to everybody else where they should go. London is still as popular as ever with us Maltese.
The restaurant scene in the UK has taken a crazy beating lately. First, Tom Aiken declared himself bankrupt, in the process bankrupting a few score of small suppliers (all that organic produce!). Then he refunded his company with new backers and reopened (leaving the small suppliers in the lurch; shame on him). Anthony Worrall-Thompson, he whose recipes or TV style I could never figure the attraction of, has closed his grill chain. Gordon Ramsey is still struggling with his public image after a seven-year lover outed him, putting paid to his family-man uber status (he cooks, religiously, with his family, every Sunday. Yeah right). His published financial statements are looking awful.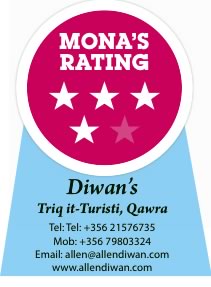 Now, my absolute favourite, Heston Blumenthal, having to deal with a horrid mishap of 400 diners suddenly discovering they got sick way back in January after eating at his award-winning Fat Duck, in Bray, has closed. I adore Heston, his subtle approach, his scientist-at-heart-gone-cooking persona, and his honesty. This is, I am sure, some kind of terrible sabotage by the neighbours who suddenly found that they went from living in a cute village to being cameo appearances in Fat Duck Central.
Since the past ten years or so have seen chefs becoming media personalities and more of a celebrity than Britney (Their children are fine, see? They don't do drugs! Cue canned laughter), they will now have to replace the UK scene with something. Nature abhors a vacuum.
In Malta, we are still trundling on. The new TV stations popping up always have to have some kind of TV chef somewhere. In most cases they are not only not celebrities, but are actually hilarious and have absolutely no idea how much people laugh at their methods, their recipes and their personas. Some people should stay off the small screen, but really, all publicity is good publicity and here, you will forever find people coming to eat at your place by virtue of your being a singer, let alone a 'cook'.
Allen Diwan is different. He is a slick PR man, but in a very kindly and subtle way. He's on some local station, as his website www.allendiwan.com says, and he wants to bring a fresh take on Indian food to Malta. In other words, he wants to do what many chefs before him have been doing in London and Dubai for the past ten years. Thank you Diwan. It is good somebody has finally seen the light. It's like Diwali every day with you around.
There is just one, teeny, weeny problem. He has decided to do all this from a terrible-looking, stunningly dull, freezing cold, not-yet-finished, uncomfortable, undecorated restaurant in that good old repository of tat: Qawra. If I were not a restaurant critic, when we parked (bang outside the bronze aluminium door, opposite the plastic palm trees on the terrace), we would have enjoyed the fact that we had found a free parking space for five minutes, then made a screeching-tyres escape.
We couldn't. I had to drag TW in. He's twice my size but when it comes to evenings out, I have to boss him around. On the tables, which are all for four, and therefore, spacious for two, there were three laminated wine menus, all commercial stuff, from Chile, France and South Africa. There is not a real wine menu anywhere. This did not bode well.
Yet the staff are truly, exceptionally, nice. As they should be, seeing that on a weekday, we were one of two occupied tables. Diwan himself is very portly, and very calm and sweet. I like him a lot. 'Where did you hear about us?' he asked me on the phone. 'On Facebook,' I replied. I had absolutely no idea, but an internet booking means that you get 50 per cent off. 50 per cent! That's just fabulous. 'The prices have suddenly become Indian,' TW beamed.
We had his tasting menu, which saves on a lot of faffing about. Diwan does not bother doing what all other Indian restaurants do, which is have ten sauces and five pages of different meats with those same sauces (who do they think they're kidding?). He apologised for not having fresh fish and professed that, were he busier, that is the one thing he would look forward to providing. I don't blame him; nobody likes throwing produce away.
Chef sent out a spicy vegetable soup in a port glass. It was acceptable, but no great shakes. The onion bhaji which followed was exceptional: wrapped in crunchy deep fried onions and suffused with flavour. The vegetable samosa's pastry was slightly too thick, but again, the filling was genuine and the lines of tamarind chutney deep and tangy.
The Peshwari tandoor chicken thigh and tandoor roasted broccoli floret were fabulous. When the fat of the thigh met the heat of the (real, for once) tandoor, they made sweet, fat, crispy love. The tandoori prawns were spiced in such a way that their freezer provenance was quickly forgotten. They came on a bed of masala hand-mashed potatoes; Vineet Bhatia's influence, and that of chefs of his ilk, came shining through.
The presentation is wonderful and this is probably the only 'Indian' on the island where you don't get bowls of inexplicable gloop. As we ate, with joy and faith, it became clearer that Allen's presence in Qawra will be short lived - he is destined for somewhere bigger, and nicer. As Kath from Kath & Kim would say: I could feel it in my 'warrers'. We moved on to some chicken tikka: a couple of 16cm square pieces doused in a wondrous array of fresh, ground spices, piled on plain rice, piled on creamy lentils. There was too much cream and too little yoghurt in the lentils but I forgive him for this. My generosity knows no bounds.
If this course needed kick, it got it from the next one: red mullet in a spicy onion and curry leaf coconut sauce for TW and a hot, spicy lamb for me. The naan bread was as stunning and fresh as anything we ate in India last year.
Puddings on the menu are all European. 'Could we have an Indian one, Chef?' I asked. He obliged immediately and served us a couple of rice puddings. For my palate, they needed cinnamon, cardamom or saffron. TW enjoyed it and ate it all. A couple of over-filled, mouth-burning espressos followed. They were truly awful.
The bill, including an inoffensive Chilean cabernet, came to €65. If that isn't a fantastic culinary experience at a ridiculous price, I'll pack my bags and move to London.
Go now. Fill his restaurant. Ensure he saves enough money to move somewhere a little more lovely. In Malta.
By the time we went to print, the Fat Duck had, much to Mona's relief, re-opened.
---
Any comments?
If you wish your comments to be published in our Letters pages please click button below.
Please write a contact number and a postal address where you may be contacted.
---