Joseph Muscat made a positive gesture last Sunday after he decided that the Malta Labour Party in Opposition was to officially commemorate the Independence Day anniversary by the laying of a wreath on the Independence monument in Floriana. Pity there was a cock-up about the timing and his wreath had to be removed temporarily as protocol demanded that the President's wreath had to go first.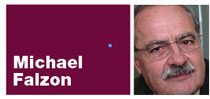 In this, Muscat was following Alfred Sant's footsteps when, as Prime Minister, in 1997 he took part in the official Independence Day celebrations and placed the customary wreath on the monument. Many might ask: what's in a wreath? For old-timers like me, however, Muscat's gesture signifies the final laying to rest of the petty Mintoff-inspired taboo on Independence Day that Labour had stuck on to for over three decades.
Indeed, it is uncanny how the MLP has so often found itself to be on the wrong side of history – to use a phrase that Gordon Brown used in a totally different context when he spoke at his party's Conference earlier this week.
In the 1950s, Labour preferred integration with the UK to independence (that was its second choice) and in the 1990s it preferred a vague partnership agreement with the EU rather than actual membership. It was wrong on both counts.
Joseph Muscat has also gone on record admitting he was wrong to oppose Malta's EU membership and he is to be admired for his courage in doing so. Instead of deriding him about this, the PN should thank God that the country has one less bone of contention to deal with, and can forget Alfred Sant's anti-EU obsession and get on with its business.
The real problem for Joseph Muscat should be the Labour diehards who cannot stomach their party's having made a mistake in its original choice about EU membership: people like Karmenu Mifsud Bonnici, Dun Ang Seychell and Joe Sammut – not the MP but the accountant-apologist who graces the pages of the GWU daily, l-orizzont, every Monday.
His article last Monday was, in fact, the sort of diatribe that exposes the difficulties that Joseph Muscat has to deal with to keep all his sheep (and Billy goats) in the fold! According to Sammut, Malta was really independent only under the Mintoff regime when Malta had a government that was complete, firm and serious – gvern sħiħ, sod u serju – which is tantamount to saying that this is impossible with a PN administration. Sammut confuses Mintoff's macho politics with strong government. His incredible reverie does not even let him realise that in those times the respect that Malta had from the international community was non-existent.
To add some spice to his arguments, Sammut mentions the Church, accusing it of participating in the 'compote' – pudina – that was concocted, presumably, in 1964. To prove that the Church is always on the wrong side, Sammut drags in the story of two errant priests who allegedly spied on Italian partisans during World War II and even sold Confessional secrets to the Nazis. If Joseph Muscat has to rely on apologists and opinion makers who make such incredibly weird observations from which they draw the most ridiculous conclusions, than Muscat has much to be afraid of the enemy within!
The point of Sammut's article was to show that Malta's independence has been eroded to the extent that there is hardly anything to commemorate any more – and so undermining directly Joseph Muscat's decision to officially respect its anniversary.
The bête noir, of course, is our EU membership. The notion of shared sovereignty is obviously beyond Sammut's comprehension and he is moulded in the old colonial mentality that must necessarily confront 'us' against 'them' as 'our' interests must be permanently in locked horns with 'their' interest!
Sammut gives some examples of how Malta's EU membership has eroded our independence: the EU's Common Foreign and Security Policy; the constraints of the fiscal policies sustaining the euro; the illegal immigration problem; and – surprise, surprise – the shipyards privatisation process
As regards our foreign policy, Sammut laments that as EU members we have no right to recognise the new 'sovereign' country of South Ossetia! He forgets that Malta recognised the independence of Kosovo when it suited her, much later than most other EU member states. But the crucial question is, of course, whether there is any political party in Malta that believes that we should recognise the sovereignty of South Ossetia, as Sammut seems to want to do so wholeheartedly!
Now that we are in the eurozone, Malta – laments Sammut – cannot change the base interest rate imposed by the European Central Bank. He complains that we are even bound to aim at balanced budgets, as if this was some economic travesty! He sees no advantages whatsoever in Malta adopting the euro currency, disregarding the fact that this was responsible for much of the country's economic growth during this year.
Oh dear! Moreover he thinks that the illegal immigration problem – on which the EU does not want to help – is the result of our EU membership and Malta's entry in the Schengen zone. Sammut even adds that we are now obliged to impose visas on visitors from Libya, deviously implying that this is the root of the problem!
And then we have the EU's obscene interference (indħil sfaċċat) in the shipyards privatisation process which led to a short two-worded order from a woman who came from goodness knows where and is called a Commissioner (tiġi mara ma nafx mnejn li tissejjaħ Kummisarju). Forget the problems that Italy is facing with Alitalia, forget the problems that Poland is facing with its own shipyards: the EU is picking on us, ordering us about and we have lost our independence.
Surely, this is not a case of everything being par for the course, so long as the present administration is criticised. Sammut contests the general elections as a Labour candidate and this is the sort of article that damages the MLP more than it damages the PN. Not only has the MLP been on the wrong side of history as regards EU membership, but there are too many people whose poor notion of foreign and economic affairs leads them to destabilize what a revitalised MLP should stand for.
I really wonder what Joseph Muscat actually thinks about this!