TOP NEWS | Sunday, 09 September 2007

The heat is on: PN edges closer to MLP as more voters make up their minds


With the election approaching and the political temperature rising, more people are making up their minds on who to vote for in the next election. A survey by MaltaToday shows that in the past two months the number of undeclared voters fell by a staggering 9 per cent since July...
---

The X-ray machine that is meant to be used on children at the new Mater Dei Hospital has been found to be unsuitable for infants given that it does not operate on low radiation doses supposed for young patients, MaltaToday can reveal...
---
OPINIONS
---
NEWS | Sunday, 09 September 2007
Victory Day Regatta Boat Race
Government turns down International Film Festival
Chinese company holds Maltese jobs to ransom
Evening TV newscasts in decline
Ryanair demand Bologna, Air Malta for Malpensa
Road to Smart City leads to rift between agriculture and heritage lobbies
Sarko's Mediterranean Council in Bighi? 'Puro desiderio', Frendo says
Expert confirms Mtarfa bones are human
---

---



Pride and prejudice
His record hassles with government bureaucracy suggests none of the parties love him. Now Anglu Xuereb has one all of his own... Interview by Matthew Vella >
---

Polishing the stone
It's not all bad news on the hunting front, with Malta recording its first ever breeding pair of Little Egrets this week. But illegal hunting still casts a long shadow over nature conservation. Bianca Caruana on the ongoing, unresolved hunting dispute...
Opinion - Francis Zammit Dimech
>
---

No expenses barred for Anglu

The latest electoral propaganda leaflet that is making the rounds in this electoral campaign for the forthcoming general election is a glossy brochure by far-right party Azzjoni Nazzjonali's "Vici Kap" (aping the Nationalist Party's nomenclature for the party posts) Anglu Xuereb... Charlot Zahra's election diary >
---
---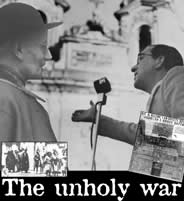 ---

---

---
---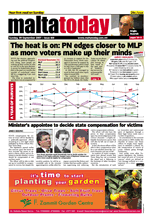 Click to download front page in pdf file format
---

---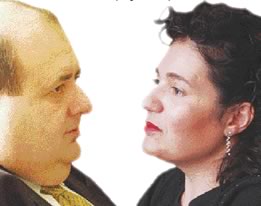 ---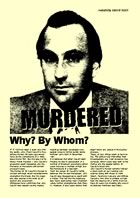 More MaltaToday special reports

---