| | |
| --- | --- |
| News | Sunday, 24 May 2009 | |
They are pretty, small, colourful and they travel around in very large numbers from Africa. This common and well-known insect is in fact the Painted Lady butterfly and in the last days, naturalists have recorded thousands migrating over the Maltese islands.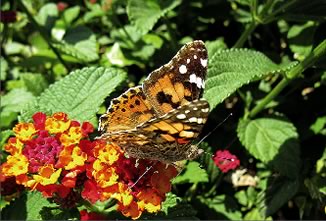 The interesting phenomena of butterfly migration has already been recorded in the past and seems to be linked to the typically light southerly winds that hit the islands in May and October.
But strangely, the Painted Lady migrates over large sea stretches from one landmass to another.
Mark Anthony Falzon, better known as an anthropologist at the University of Malta, is a keen naturalist who has written a scientific paper on observations of Painted Ladies in the journal Central Mediterranean Naturalist.
Falzon notes that Painted Ladies are not the only butterflies to migrate over Malta. Red Admirals and Small Whites are usually observed together with Painted Ladies together with the rare African.
Legendary Maltese entomologist Anthony Valletta was the first to note this phenomena in 1948. He wrote his first book Butterflies in Malta in 1951.
The Painted Lady is renowned for its migratory exploits. It breeds in every part of the world including Malta and migrates over the Maltese Islands whenever the exceptional sub-tropical winds blow over the Sahara into the Central Mediterranean.
The insect hardly weighs a gram and moves large distances by taking advantage of tail winds. It migrates from North Africa and the Mediterranean to as far as Britain in May and June, but offspring born the UK die in the autumn.
In Malta it lays its eggs on various plants including thistles, borage and mallow. The egg takes three to five days to hatch. The caterpillar takes seven to 11 days to turn into a chrysalis, and another week or so for the chrysalis to turn into a butterfly.
It also doesn't stay in one area so long. A painted lady butterfly travels around 1,500km in its life.
The Painted Lady occurs in any temperate zone, including mountains in the tropics. The species is resident only in warmer areas, but migrates in spring, and sometimes again in autumn.
In the United States Painted Lady butterflies are raised in many pre-school classrooms to demonstrate the lifecycle of a butterfly.
---
Any comments?
If you wish your comments to be published in our Letters pages please click button below.
Please write a contact number and a postal address where you may be contacted.
---


All the interviews from Reporter on MaltaToday's YouTube channel.
---
EDITORIAL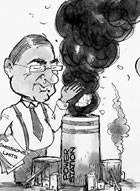 What governance?
---
---